1. Introduction of LBA laser CNC shield
In this project, we will use Arduino Nano as the controller to drive LBA Laser CNC shield.
LBA Laser CNC shield support adjust the laser power, low light capabilities, all-optical coupling isolation, anti-interference and support for high power laser head.
2. Connection
Use the A4988 motor drivers, inserted into the board as shown in the figure, the side which have screw mouth should be outward.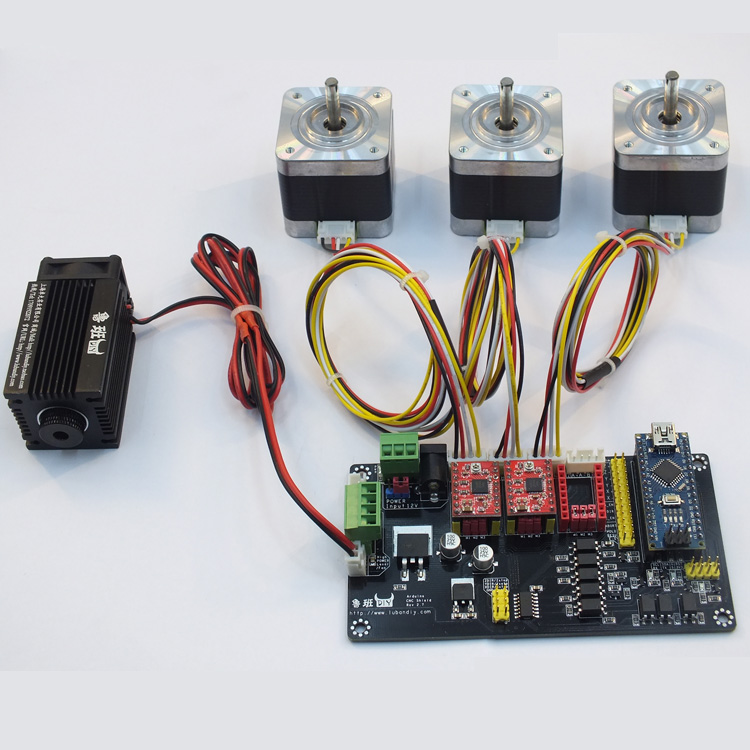 3. Software
Please download https://osoyoo.com/driver/LuBan-BenBox-en-v0.3.7.zip and unzip it,  Tutorial.pdf introduced the configuration and usage of the engraving software in detail, you only need to put your pictures into the software, click to begin the carving.
Note: Currently only support engraving two-dimensional pattern, don't support three-dimensional pattern.