Connect up your stripboard as shown below, using the 200Ω resistor.We attach the LED to an output  pin(D2 here) of the Osoyoo Uno.
Schematic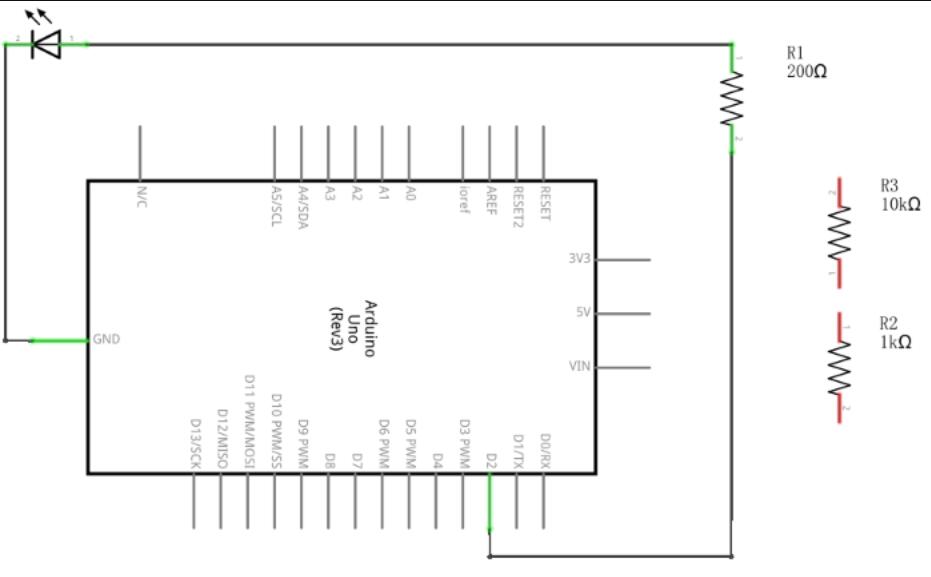 Breadboard Layout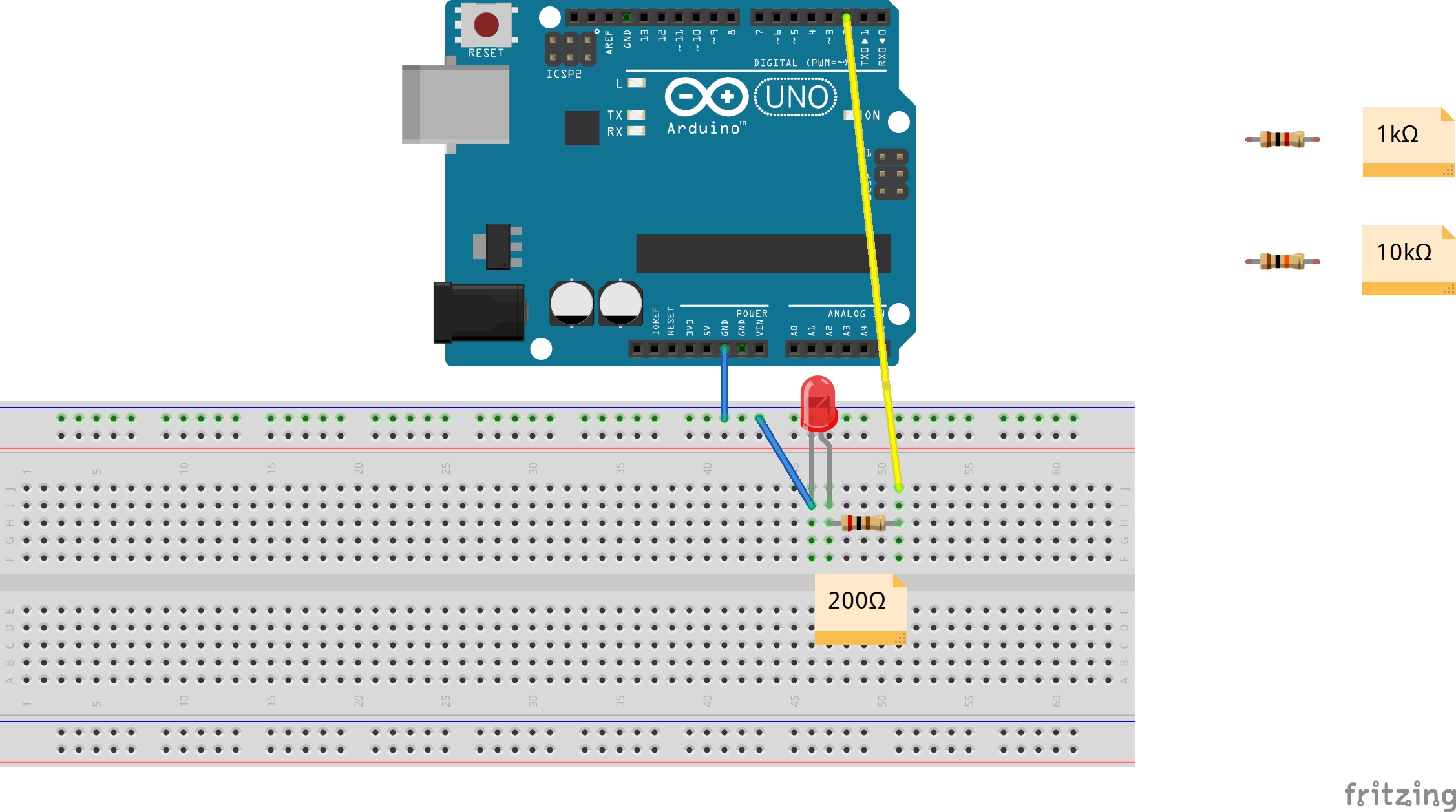 Upload Sketch

Connect the Arduino board to your computer using the USB cable. The green power LED (labelled PWR) should go on.Open the Arduino IDE and select corresponding board type and port type for your Arduino board.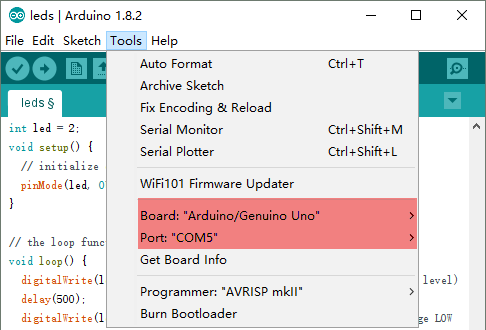 Now load the 'leds' example sketch or copy below code to your new Arduino IDE window and upload it to your arduino board. Then you will notice that the LED on the breadboard should now blink.