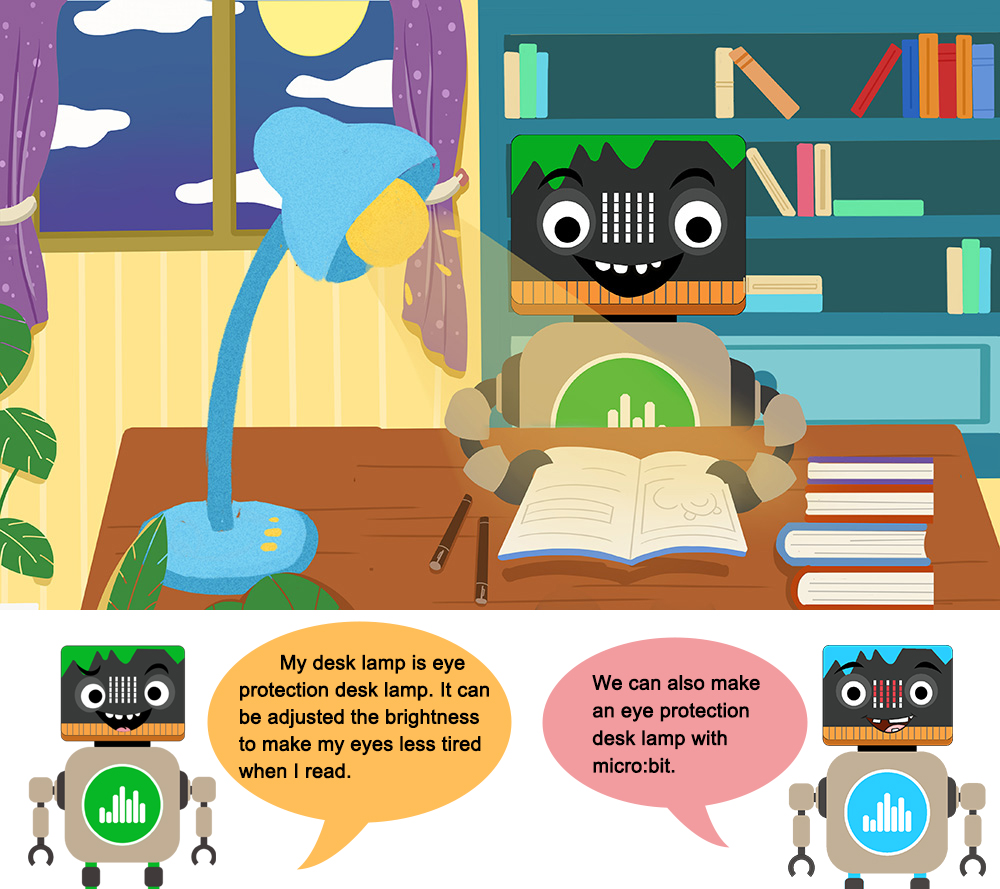 Scheda BBC micro:bit x 1
Cavo micro USB x 1
OSOYOO scheda Plug&Play (PnP) per micro:bit x 1
Modulo potenziometro OSOYOO x 1
Modulo LED OSOYOO x 1
OSOYOO cavo PnP a 3 pin x 2
Computer/Tablet PC/Phone x1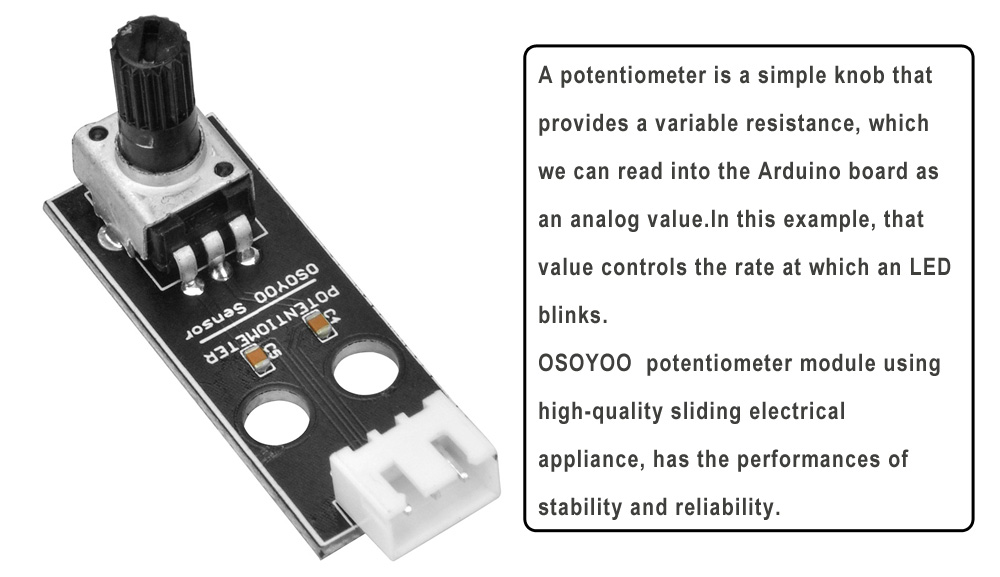 Collegare il modulo potenziometro alla porta P2 della scheda PnP di OSOYOO con un cavo PnP a 3 pin come indicato di seguito;
Collegare il modulo LED alla porta P0 della scheda PnP con un cavo PnP a 3 pin come indicato di seguito;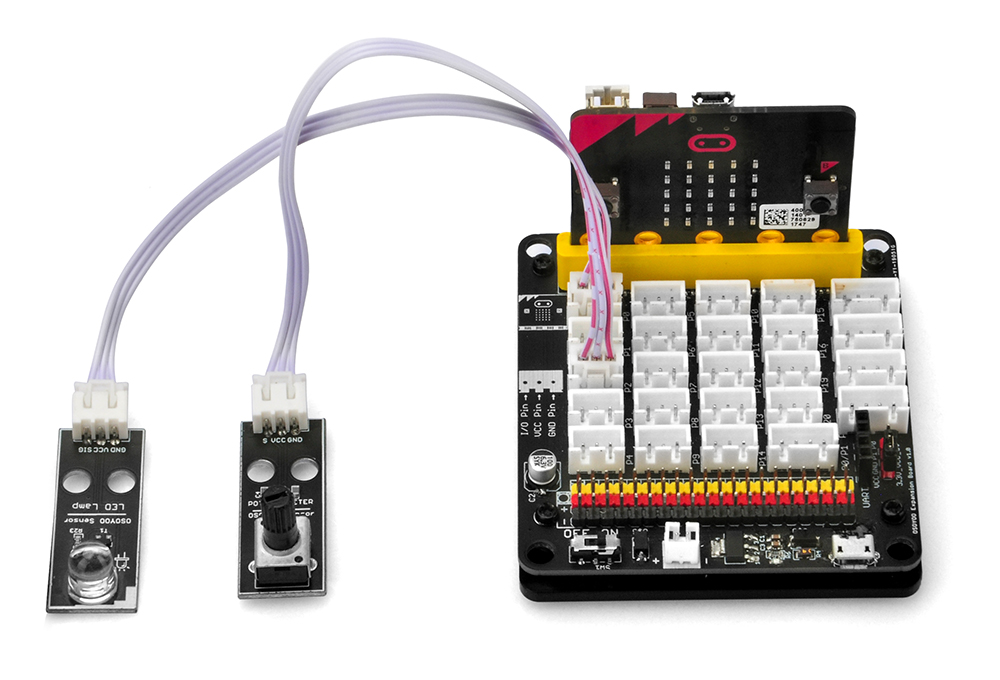 Passo 0. Usando il tuo browser web, vai direttamente su https://makecode.microbit.org  per arrivare alla home page di MakeCode per micro:bit. Puoi mettere questo sito tra i preferiti per aprirlo facilmente per il prossimo progetto. Nella sezione My Project, clicca su New Project.
Per maggiori informazioni su MakeCode, vai al nostro tutorial: Cos'è MakeCode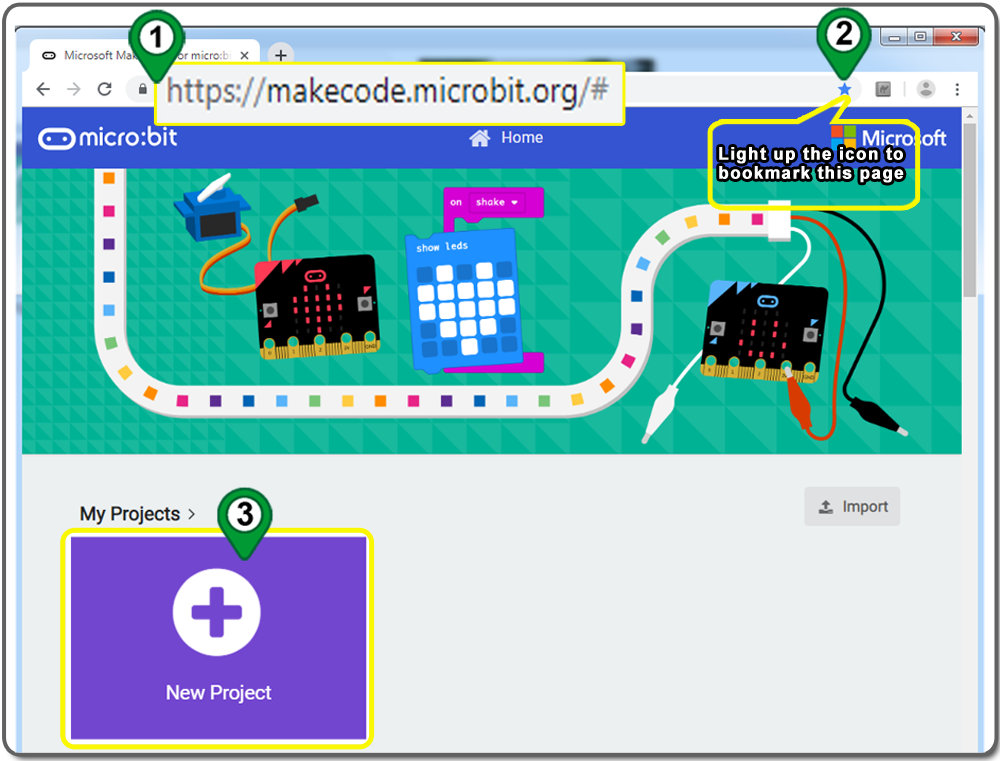 Passo 1. Nella Toolbox, cliccate sulla categoria Variables e poi cliccate sul tasto Make a Variable.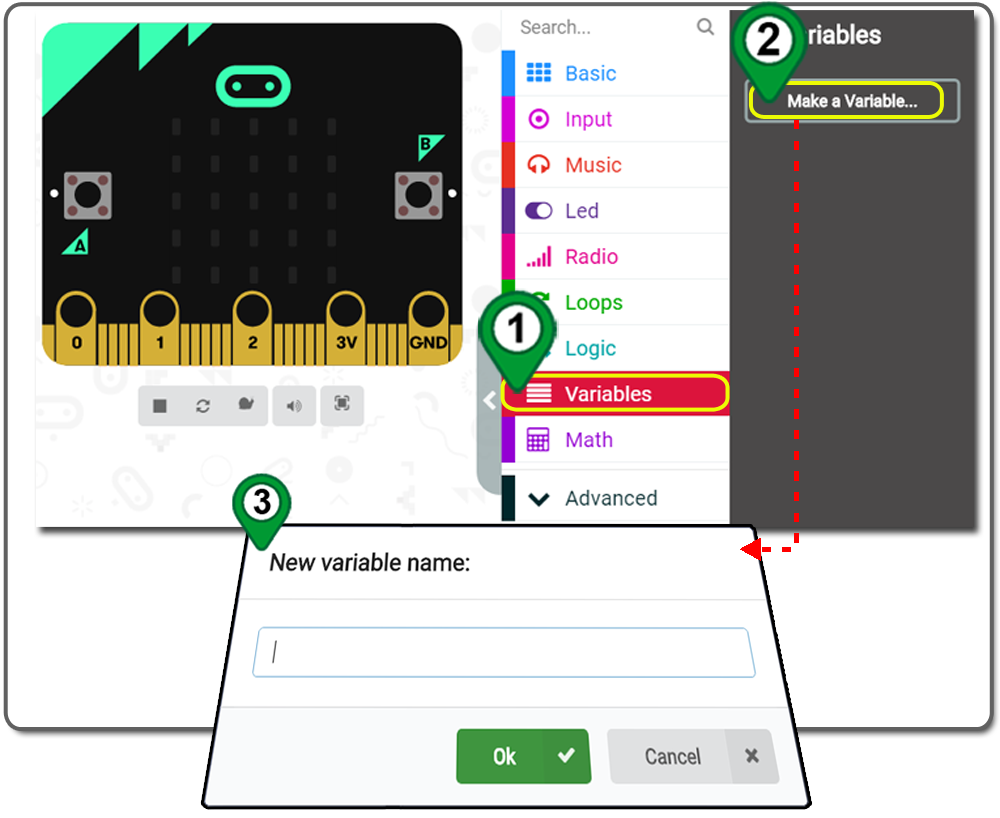 Passo 2. Nella finestra New Variable name, digitate "potentiometerval" come nome della variabile, poi cliccate su Ok.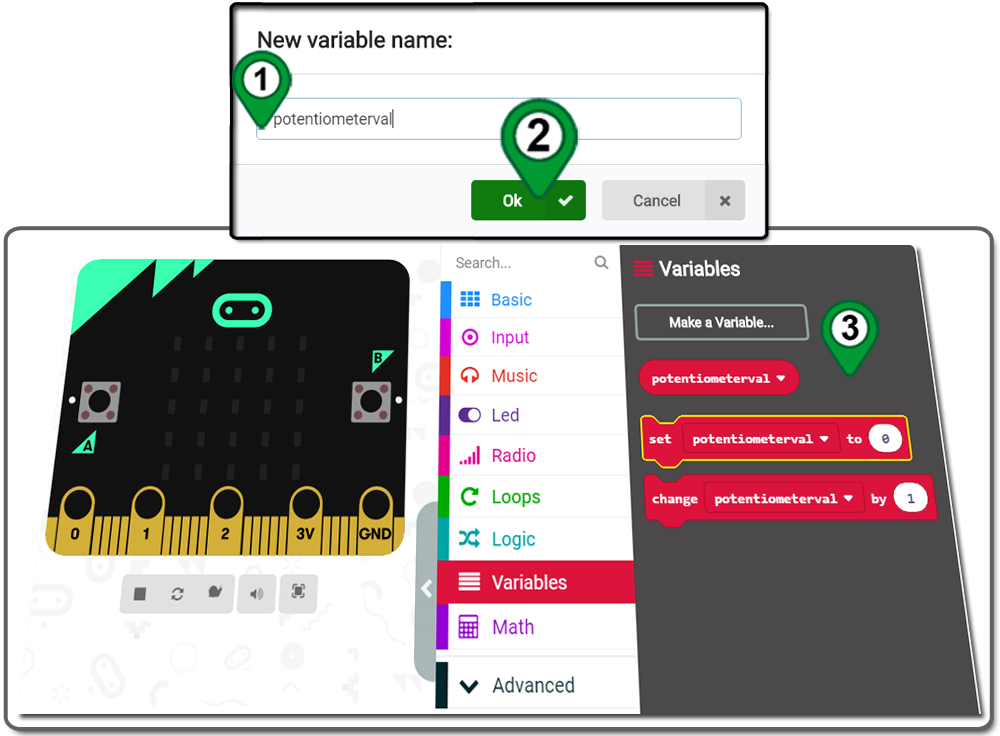 Passo 3. Trascinare e rilasciare un blocco potenziometrico impostato a 0 all'interno del blocco forever.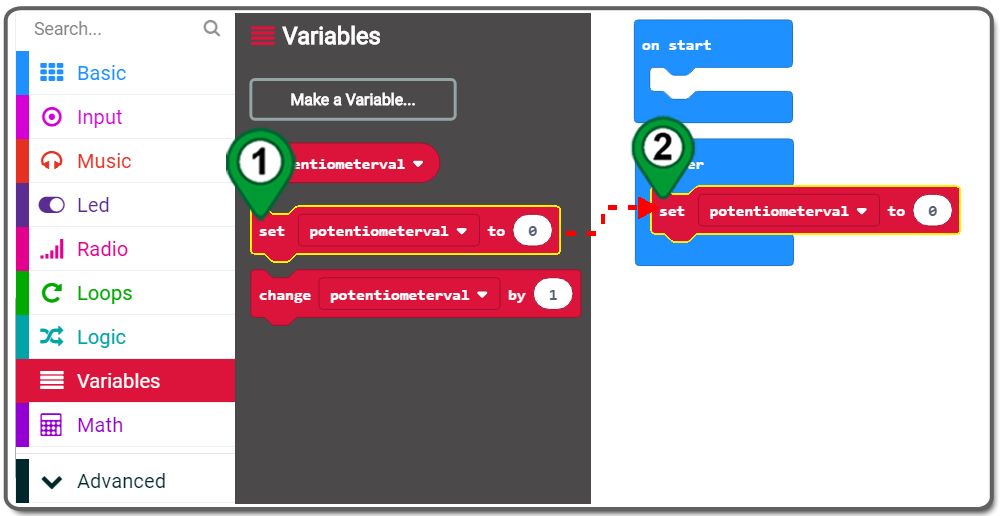 Passo 4. Nella Toolbox, Clicca sulla categoria Pins sotto Advanced.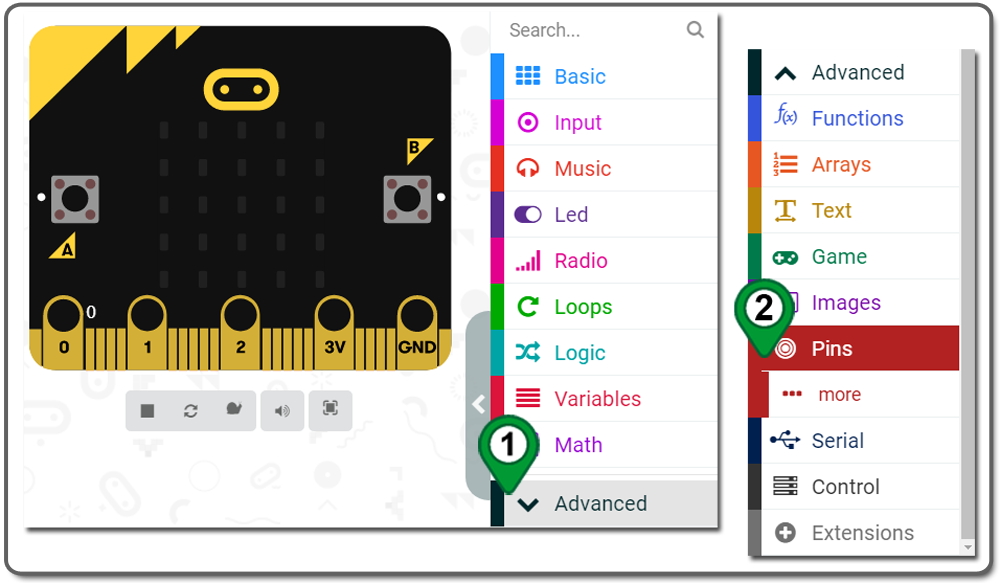 Passo 5. Ora, clicca e trascina il blocco analog read pin P0  o e posizionarlo all'interno del spazio bianco nel blocco set potentiometer to 0. Poi scegliete P2 dal menu a tendina.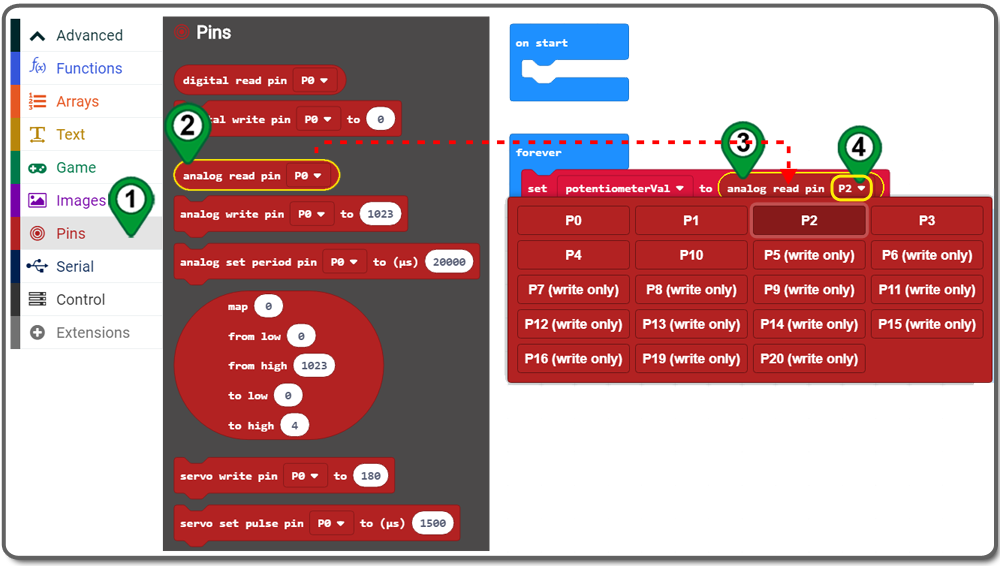 Passo 6. Trascina e rilasci il blocco analog write pin P0 to 1023  dalla categoria Pins nello spazio dentro il blocco forever.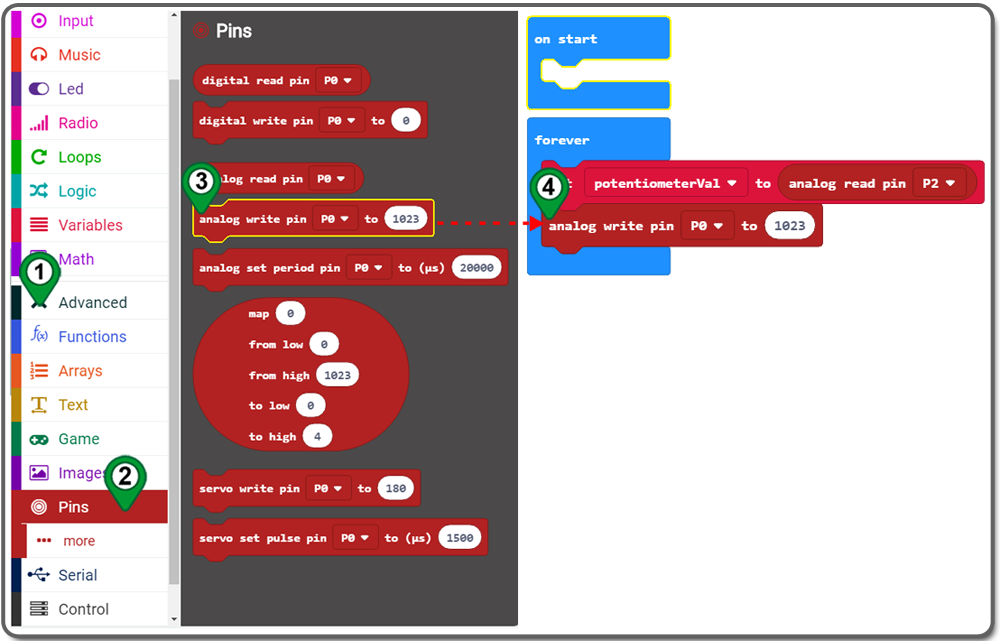 Passo 7. Trascina e rilascia il blocco potentiometerVal dalla categoria variable e posizionatelo all'interno dello spazio bianco nel blocco analog write pin to.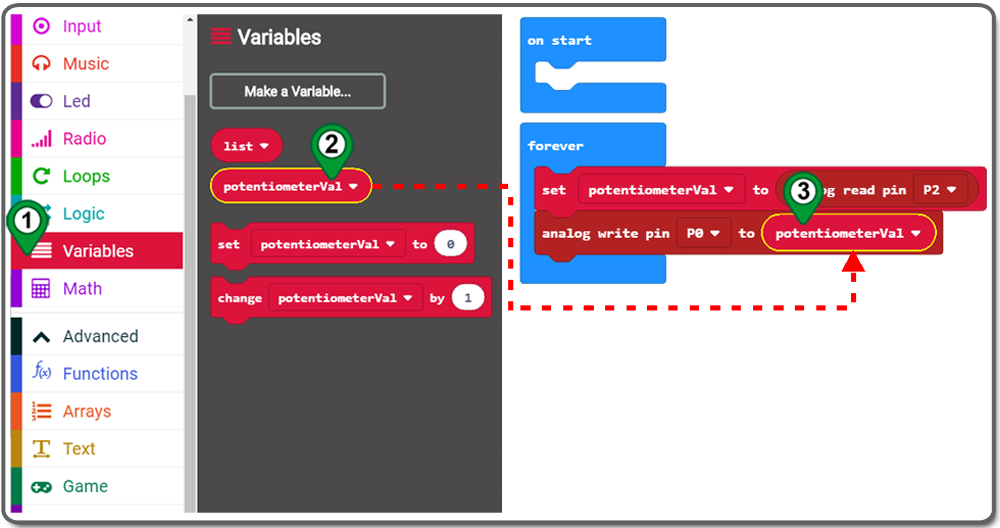 Paso 8. rinominare il progetto b e scaricarlo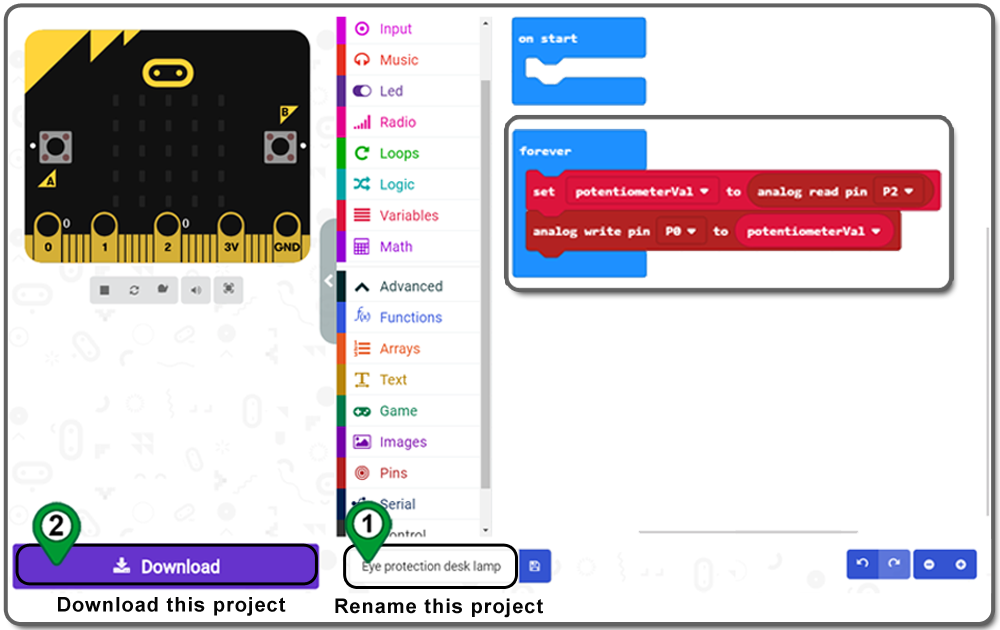 Passo 9. Download il file".hex" e invialo al tuo disco MICROBIT.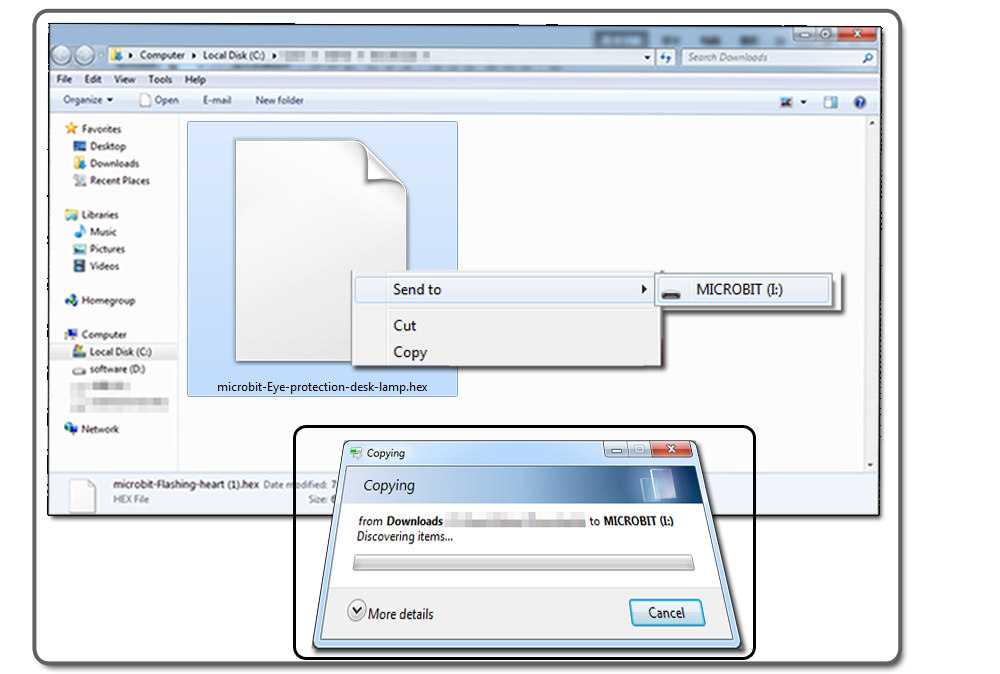 Qui sotto c'è il codice completo che abbiamo fatto per voi come riferimento: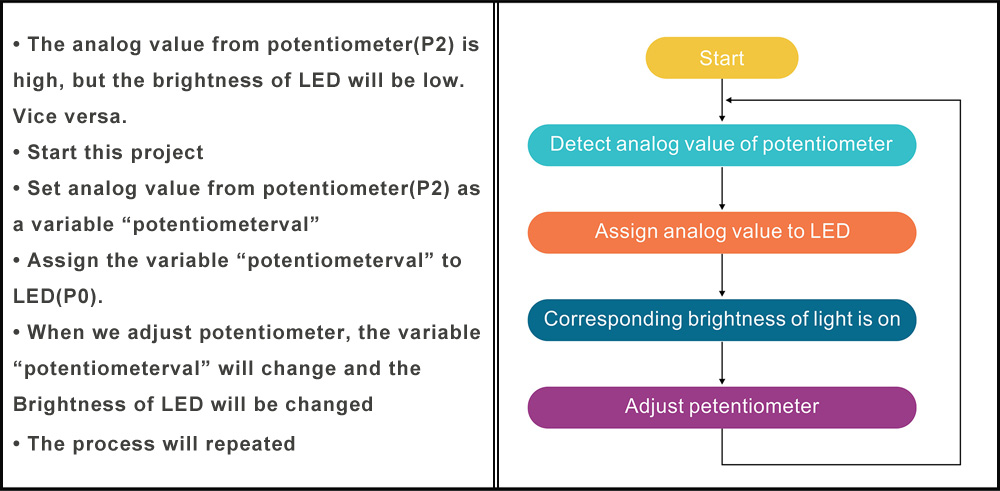 Completa il cablaggio e l'accensione, puoi ruotare il potenziometro per regolare la luminosità del LED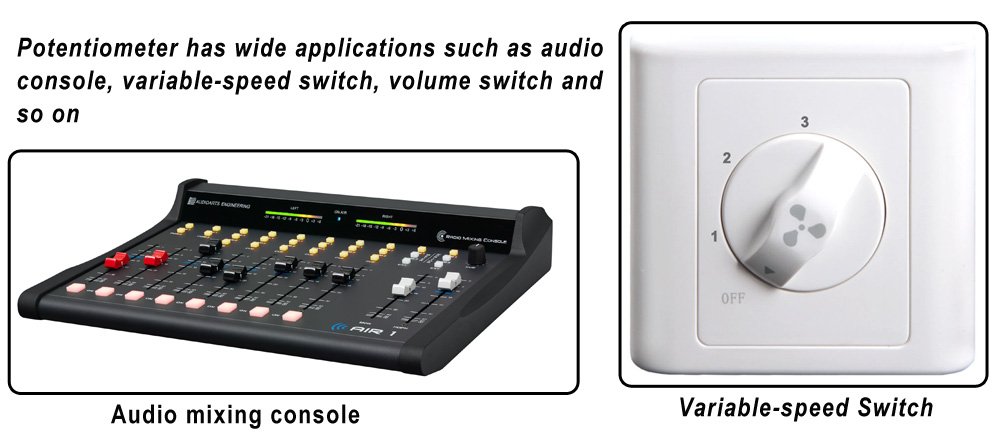 SCOPRI DI PIÙ SULLE VARIE PARTI