Authorized Online Retailers:
1 Overview

In this lesson, we'll show how to remote monitor the environment temperature and pressure value from Cayenne IOT platform.
2 Hareware preparation

| | |
| --- | --- |
| | Quantity |
| Osoyoo UNO Board | 1 |
| Ethernet Shield W5100 | 1 |
| USB cable | 1 |
| BMP180 | 1 |
| Jumper wires | several |
| Breadboard | 1 |
3 Hareware connection
Connect the BMP180 with UNO as following diagram: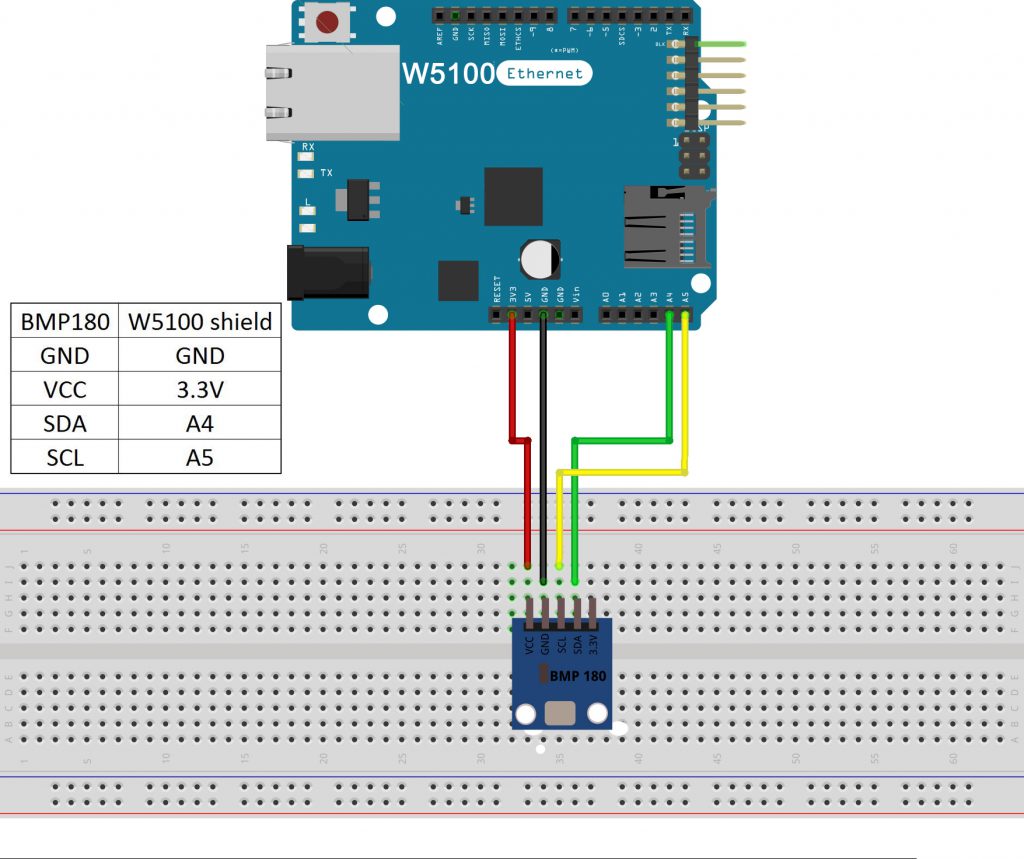 4 Add new device

Log in Cayenne IOT platform,Add new…->Device/Widget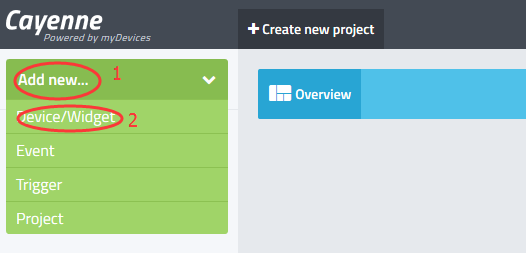 Choose: Sensors->"Temperature"
Choose BMP180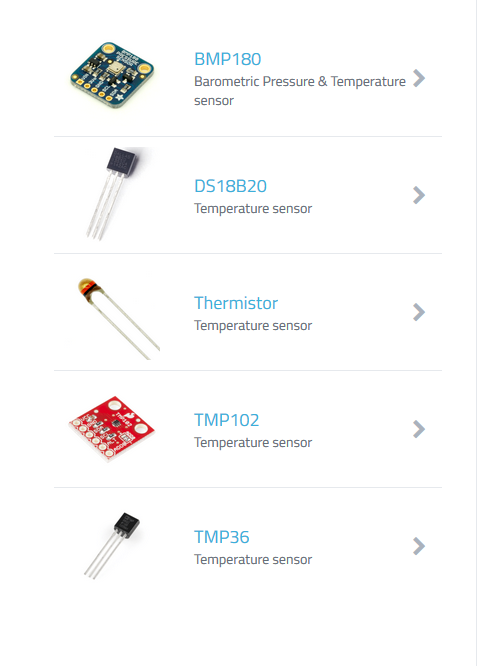 The datasheet will be shown as followed:
Change the data:
Widgit Name: Give your actuator a name, the default name is BMP180;
Select Device:Select your Arduino device, the one used in this example is the Arduino Uno
Connectivity: Select your method of connectivity: There are Digital, Analog and Virtual. in this example we use Virtual;
Temperature Pin: V2;
Pressure Pin: V1;
Please Note: If V1 and V2 were used by other widgets, you can select other pins. and change the VIRTUAL PIN in sketch to the pin number you have selected.
Choose Widget: choose any one as you like;
Choose Icon: choose any one as you like.
Then Click"Step 1:Sketch File",the sample sketch will be displayed, copy and paste the sketch into Arduino IDE, Before uploading the sketch , please make sure you have done the following step:
1)Install library:
Adafruit_Sensor:http://osoyoo.com/driver/Adafruit_Sensor.zip
Adafruit_BMP085_U:http://osoyoo.com/driver/Adafruit_BMP085_Unified.zip
Choose the Board type Arduino Uno and correct Port, then upload the sketch to your Uno board. In the Cayenne dashboard, you can click"Step 2 :Add Sensor", once finished, the temperature and barometer widgets will be displayed: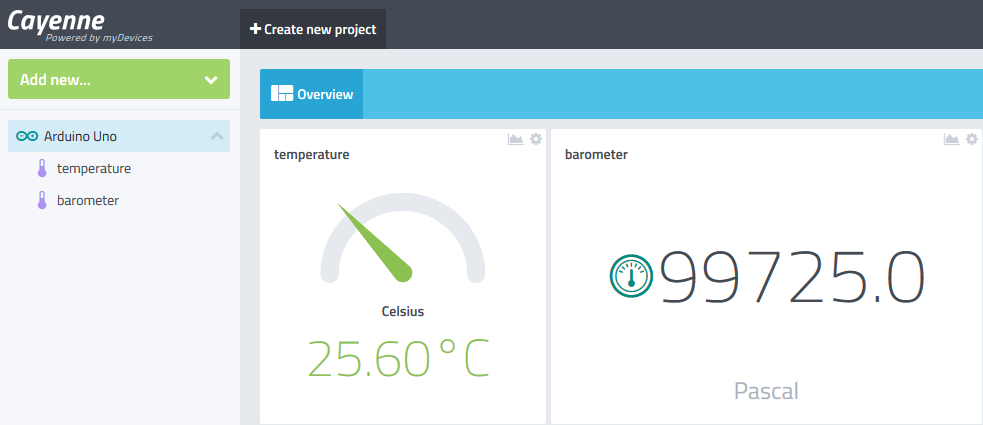 From the databoard,we can read the temperature is 25.60 Celsius Degrees and the barometer is99725.0Pa. At the same time you can read the data from your Adroid/iOS smart phone no matter where you are.