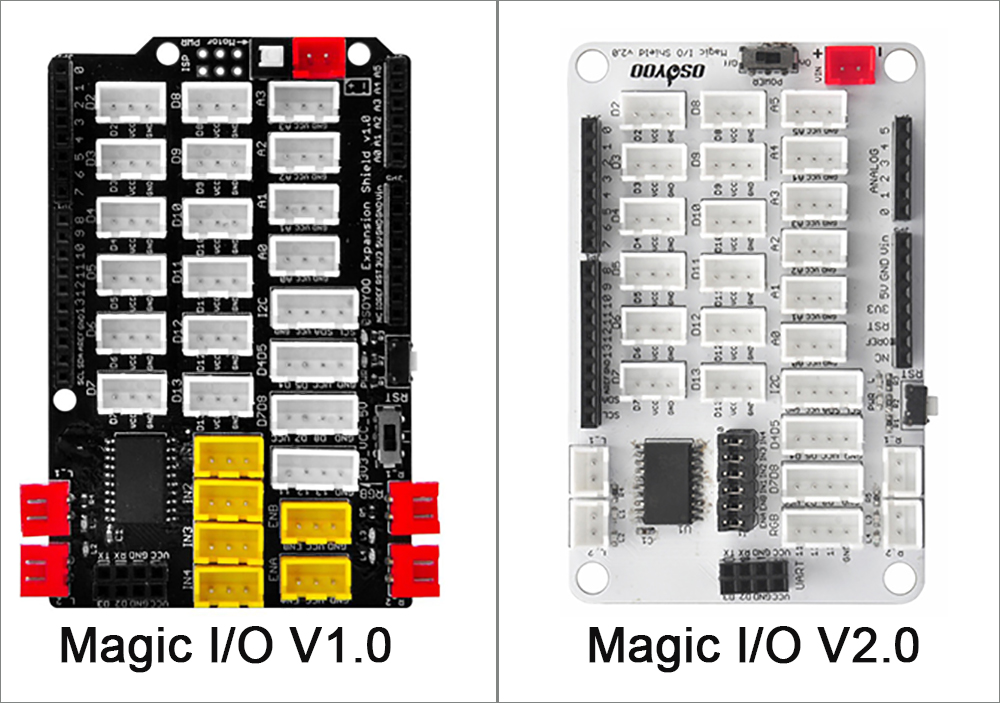 If you get Magic I/O board V1.0(black expansion board), please download user manual from:https://osoyoo.com/manual/2021011600.pdf
If you get Magic I/O board V2.0(White expansion board), please download user manual from:https://osoyoo.com/manual/2021011600v2.pdf


Combination of Graphical Programming and building blocks– Includes the microcontroller that supports creating graph programs using mBlock, and various blocks.It is designed to make learning easy and fun.Follow the included step-by-step tutorial. You can build 6 different fun projects:Smart Gate, Elevator, Fan, Ball, Tawer Crane, Robot arm.
Includes Tutorials: The online tutorials include assembly steps of 6 models and basic instruction content for programming. Once you've worked through the six lessons tutorials provided, you can explore on your own, and we give you quite a few more parts than the tutorials use.
Graphical Programming can improve children's interest in learning by dragging and splicing a colorful coding interface.Block building can develop their imagination development, hand-eye coordination, creative, logical thinking and problem-solving skills.
This Kit is ideal for teen's coding class, summer camps, science fairs, hands-on center,science clubs, home school unit study, Teaching Aids, Kids gift, and generally for anything related to the STEM education.
All accessories are packed in a plastic storage box. When you are not using it, you can put it in the box and store it.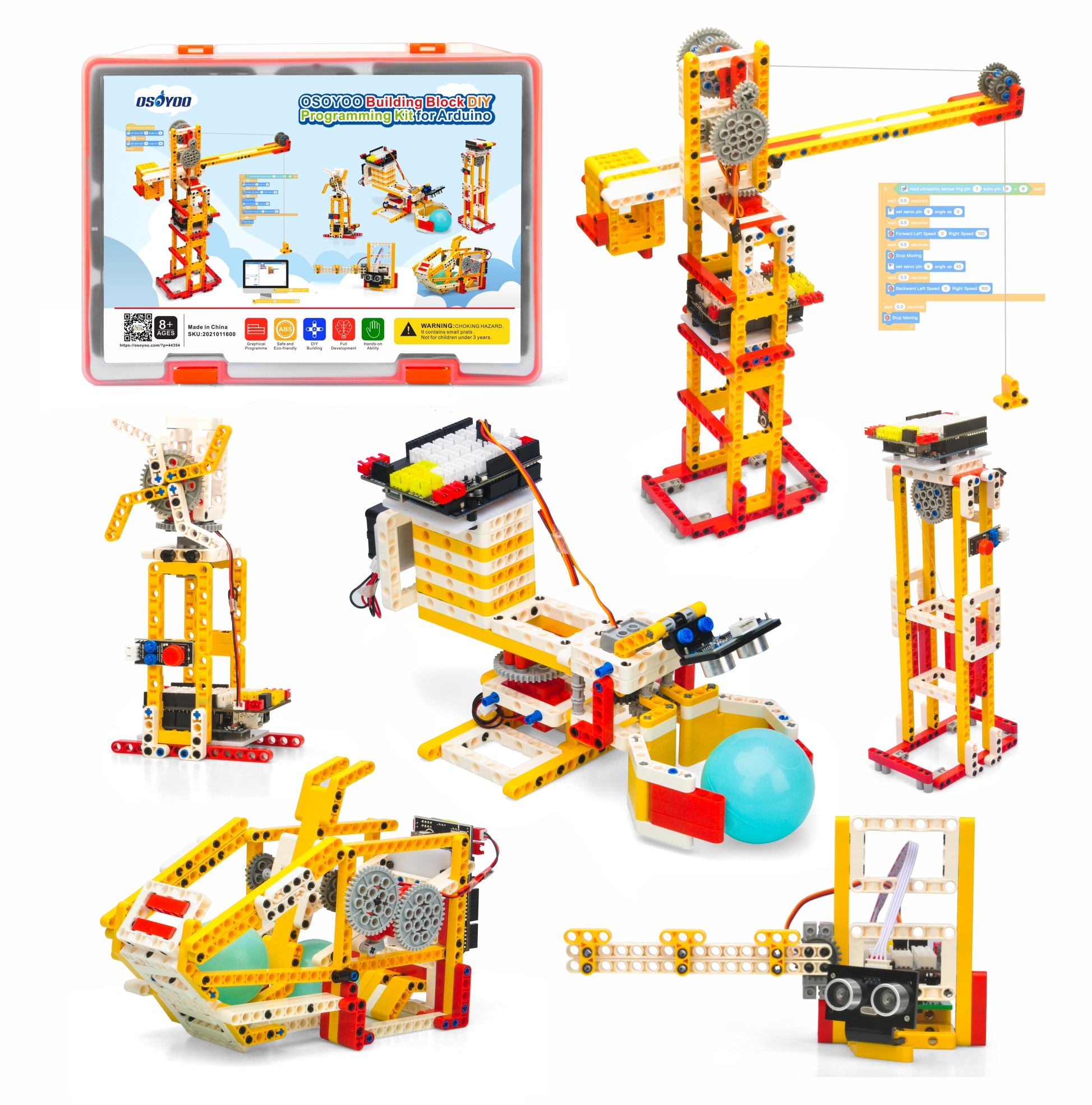 If you get OSOYOO Magic I/O shield V2.0(the white expansion board), please follow tutorials as following: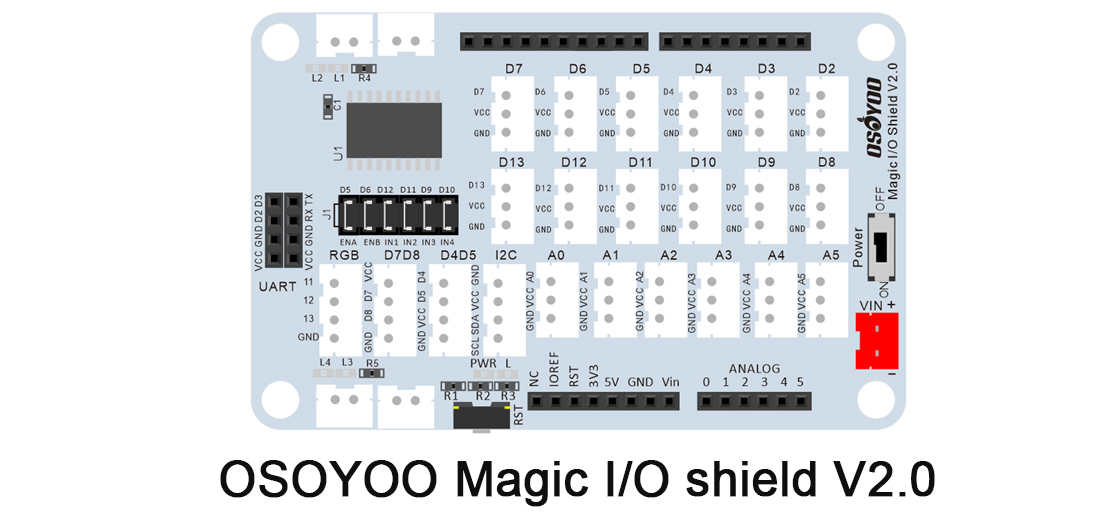 If you get OSOYOO Magic I/O shield V1.0(the black expansion board), please follow tutorials as following: