In this lesson, we will show how to assemble a moving robot car with OSOYOO Building Blocks.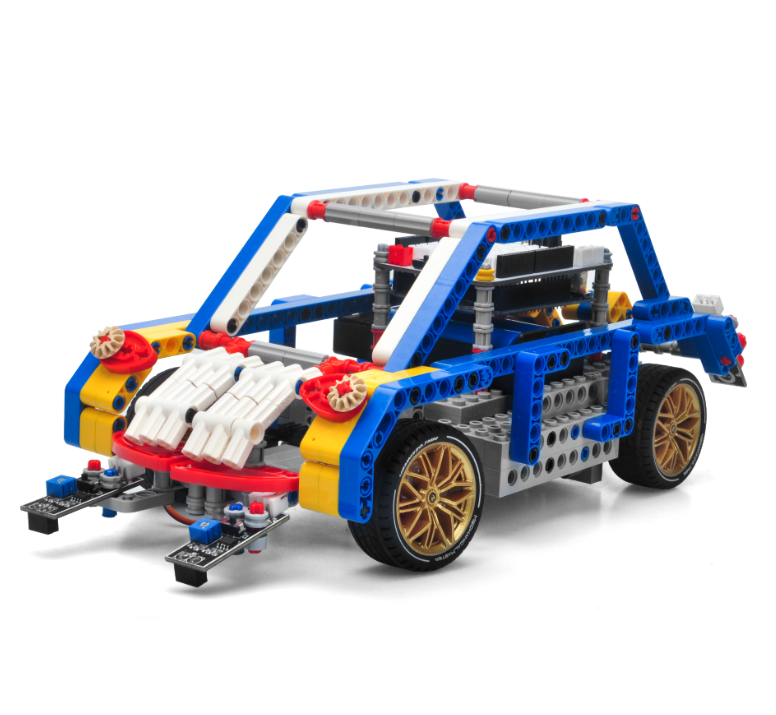 Please prepare the following parts to complete this project
NOTE:
1.the color of the building block is subject to the actual product, which does not affect its use.
2. ALL OSOYOO PRODUCTS FOR ARDUINO ARE THIRD-PARTY BOARD WHICH IS FULLY COMPATIBLE WITH ARDUINO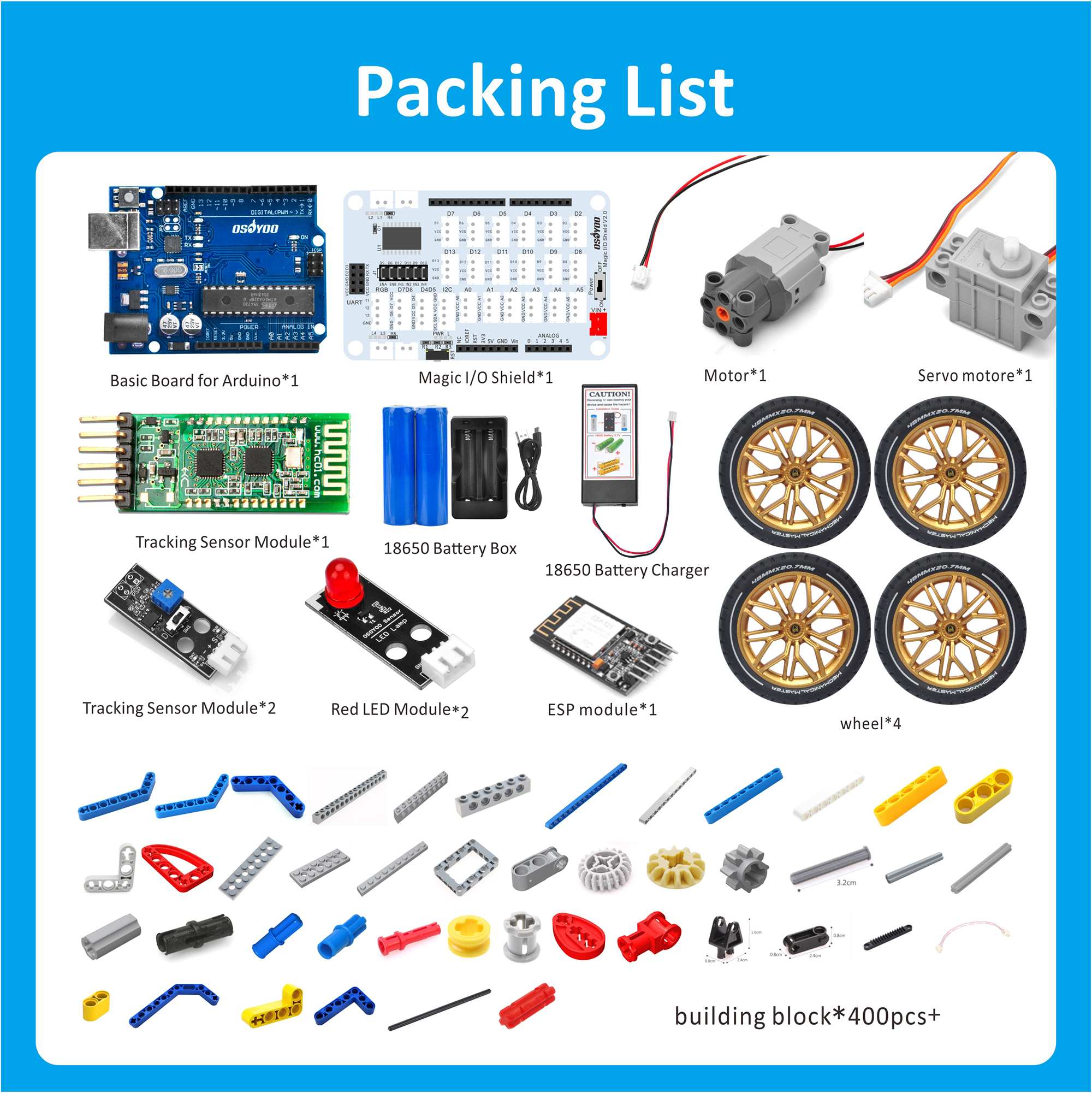 Before you build the robot with blocks, please install OSOYOO basic board for Arduino under the OSOYOO Magic I/O shield as follows (Attention please: the pins of the I/O shield are aligned with the port of the basic board first, then insert the shield tightly on the UNO-board).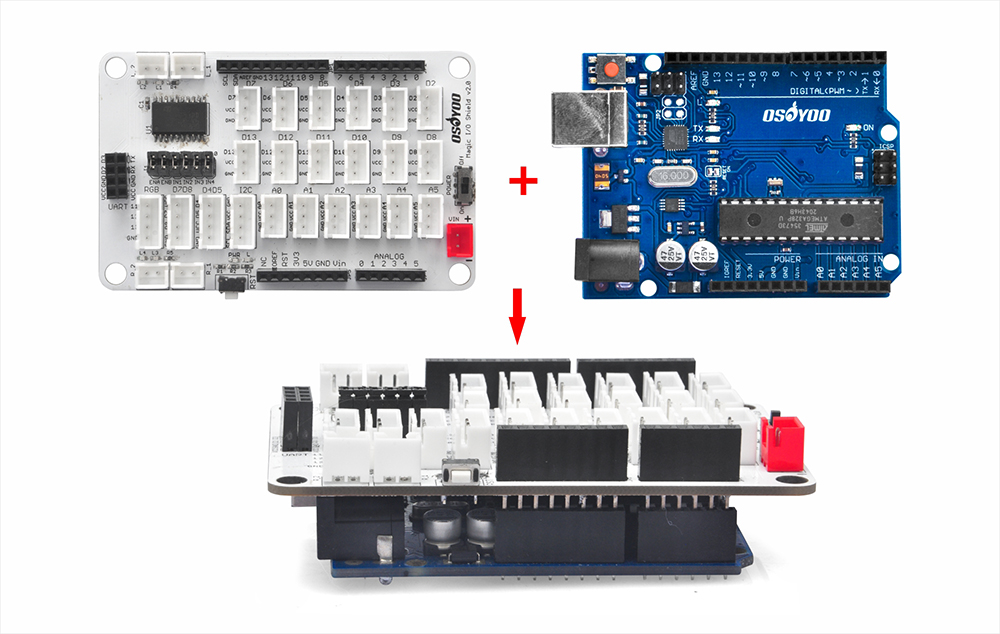 Please follow the building steps to build this robot car, If you want to get clear PDF building steps, please download from https://osoyoo.com/picture/2022008400/lesson1/lesson1.pdf