Overview
This module is a USB adapter or programmer for ESP01 that based on ESP8266 WiFi microcontroller. This adapter uses CP2104 USB serial port chip and adds ESP01 automatic download circuit. It is very convenient for users to download program into ESP-01/01S, upgrade firmware, serial debugging and so on. It supports software download from application like Arduino IDE and ESP8266 Flasher with just clicking one button. There is no need to press any button on the adapter or ESP01. The WiFi module will automatically enter the download mode.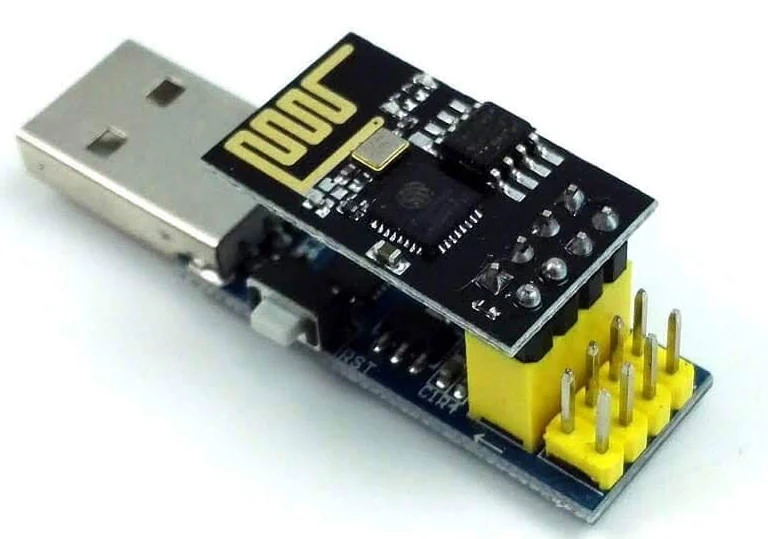 Of course it also provide the serial communication with ESP01 module, you can use this adapter like normal USB to UART/Serial adapter for ESP, sending AT commands, getting response and performance serial debugging.
This adapter is conveniently fit with a 2x4P 2.54mm female header to plug the ESP01. This module also comes with 2x4P 2.54mm male header that provide same connection with female header port, extended the IO. So you can use the GPIO on ESP01 while it is stacked on this adapter. It's also comes with a reset button for ESP01.

Note: ESP 01 module is not included, please purchase it separately.
Features:
USB Adapter to load program for ESP01
Automatically enter the download mode
USB Type A interface
One 2x4P 2.54mm female header
One 2x4P 2.54mm male header
On board Reset button for ESP01
USB to Serial adapter for ESP01
Serial debugging and sending AT command will be easy
Dimension: 14 x 50 x 10mm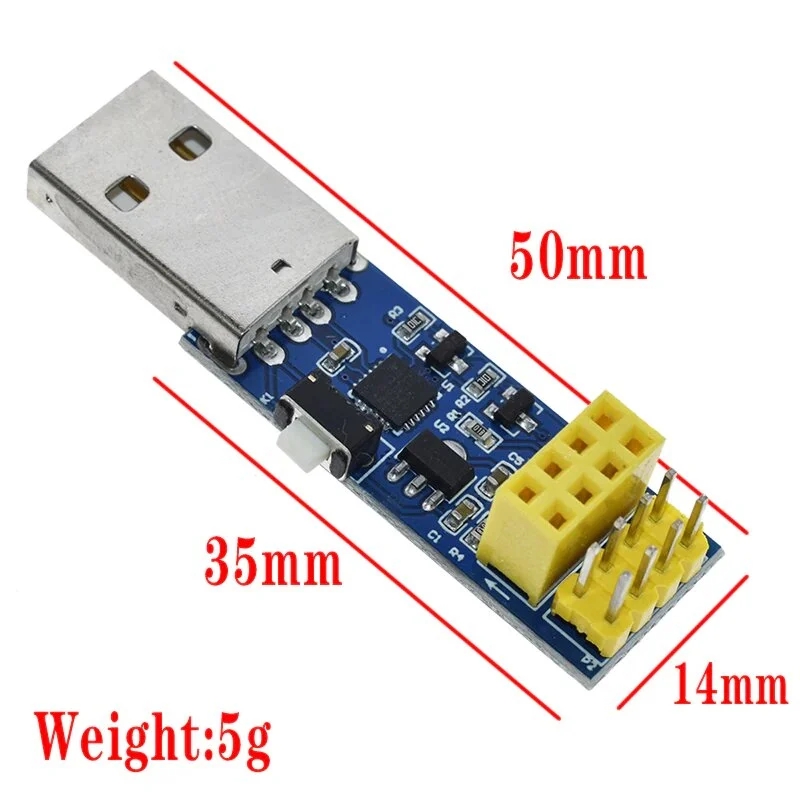 Packing list:
1 x ESP01 USB Programmer Adapter
Resources: