Authorized Online Retailers
| | | | | | | |
| --- | --- | --- | --- | --- | --- | --- |
| Buy from US | Buy from UK | Buy from DE | Buy from IT | Buy from FR | Buy from ES | Buy from JP |
| | | | | | | |
In this tutorial, we will use Osoyoo Model-3 Robot Learning Kit to make a simple remote controlled smart car. Once the car installation is completed, we will use an Infrared Remote to control the car movements including go forward, go back, left turn and right turn.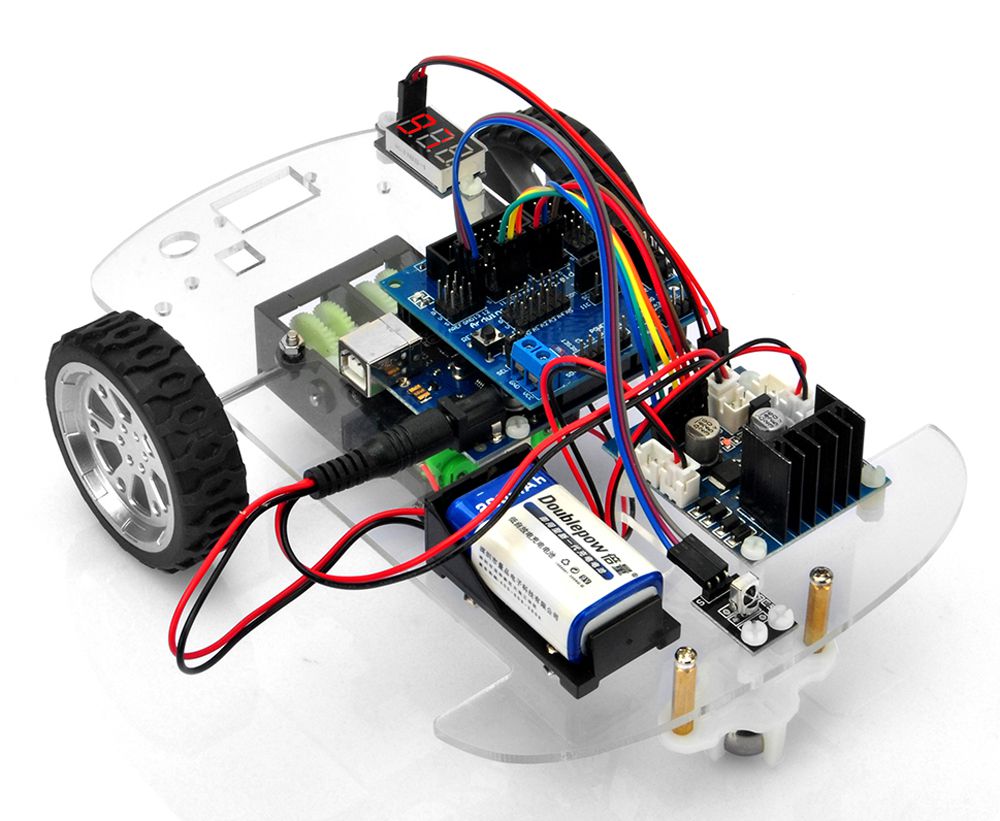 Hardware Installation:
Step 1: Install the smart car basic frame work as per Lesson 1 . If you have already completed installation in Lesson 1 , just keep it as is.
Step 2: Add an IR receiver module onto the car. Install the IR receiver module with 2pcs M3 plastic screws, M3 plastic pillars and M3 plastic nuts as follow: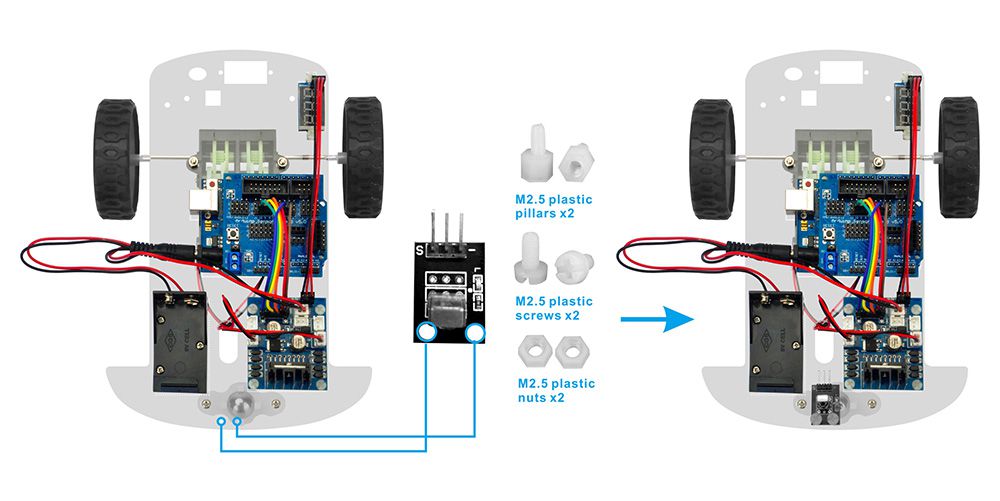 Step 3: Connect the S pin in IR receiver to D12 pin in sensor shield V5.0, GND to GND, VCC to 5V, as the following photo (Remember : DO NOT remove any existing wires installed in Lesson 1 ) :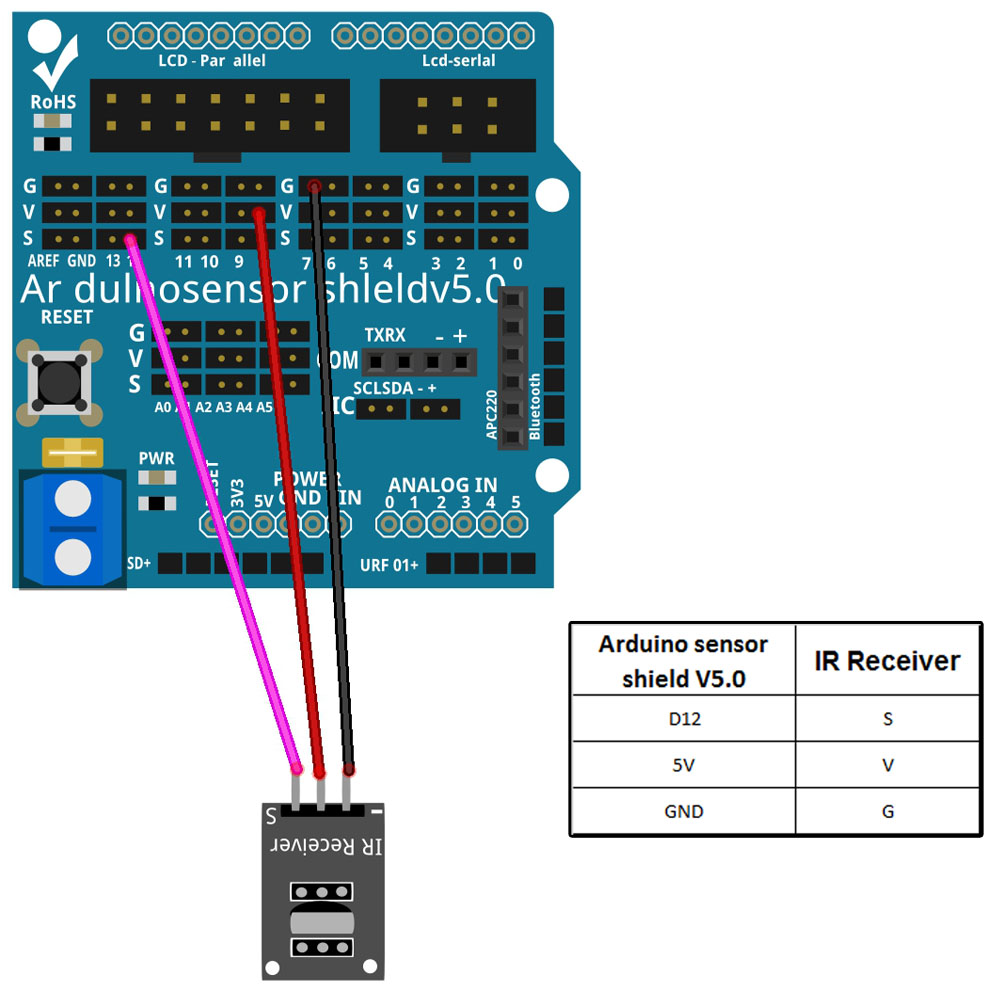 ---
Step 1: Install latest Arduino IDE (If you have Arduino IDE version after 1.1.16, please skip this step)
Download Arduino IDE from https://www.arduino.cc/en/Main/Software?setlang=en , then install the software.
Step 2: Install IRremote library into Arduino IDE (If you have already installed IRremote library, please skip this step)
Download IRremote library from https://osoyoo.com/picture/2WD Car V2.0/code/IRremote.zip, then import the library into Arduino IDE(Open Arduino IDE-> click Sketch->Include Library->Add .Zip Library)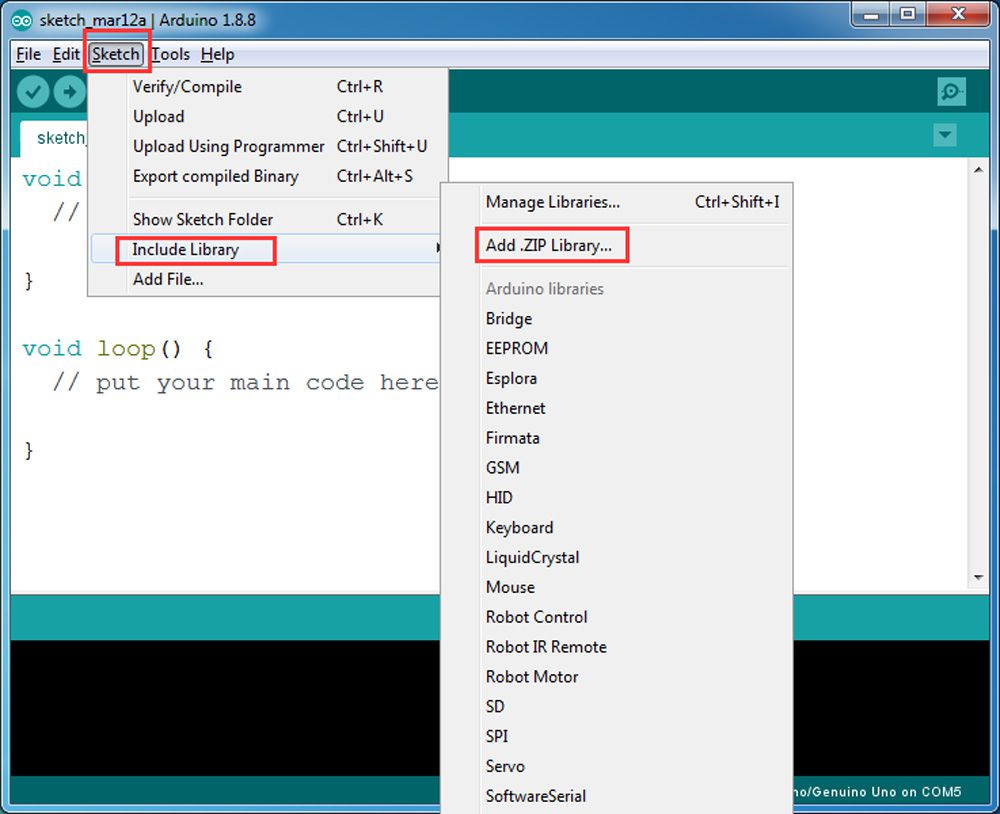 Step 3: Download Lesson 2 sample code and unzip the download zip file lesson2.zip, you will see a folder called lesson2.
Step 4: Connect UNO R3 board to PC with USB cable, Open Arduino IDE -> click file -> click Open -> choose code "lesson2.ino" in lesson2 folder, load the code into arduino.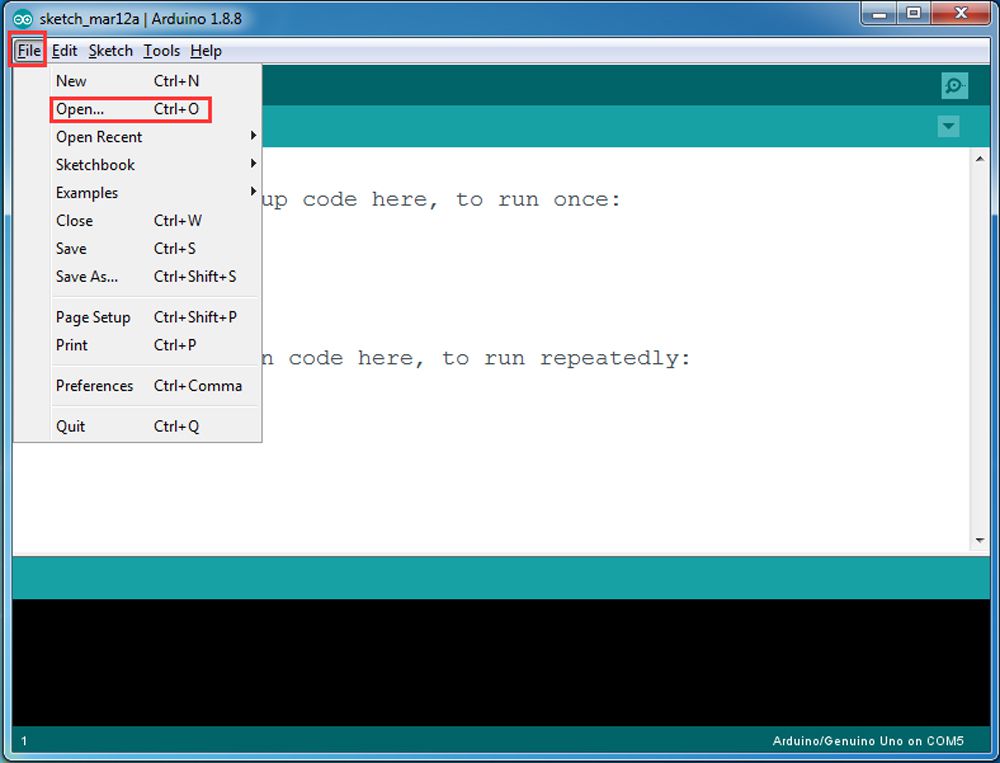 Step 5: Choose corresponding board and port for your project,upload the sketch to the board.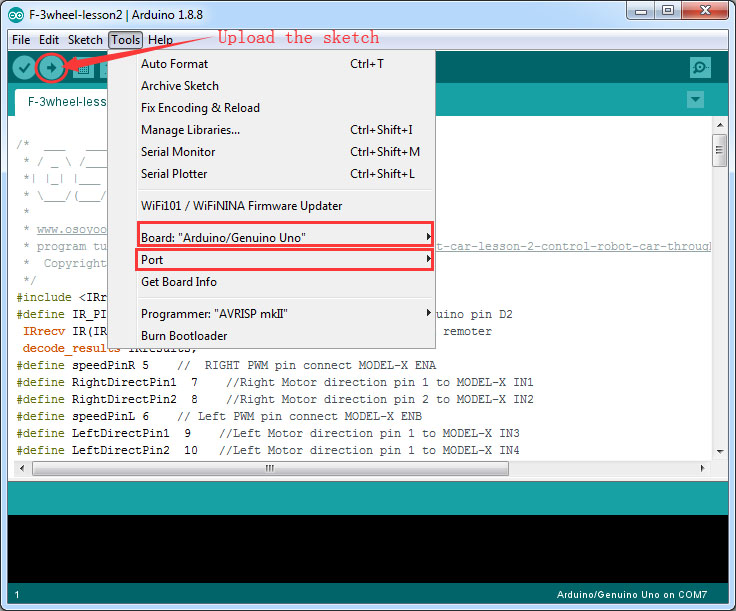 Testing:
Press IR controller keys to control the car movements: