Note:  The Installation guide is about customized image which is combinated 3.5″ LCD driver and a fresh OS (Raspbian, Kali, or Ubuntu). It's simple to install both 3.5″ LCD driver and a fresh OS at once. You can choose different resolution image file
If you don't want to install customized image, please click the link as followed:
https://osoyoo.com/2017/01/18/install-3-5-hdmi-touch-screen-linux-driver-on-raspberry-pi/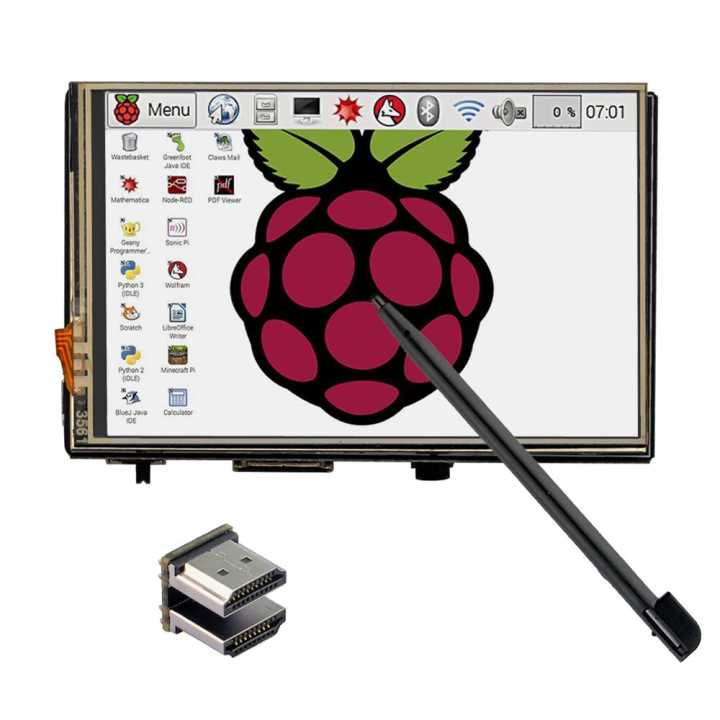 3.5″ HDMI display can show high resolution picture. Resolution Support adjustable: between 480*320 to 1920*1080 any resolution. Support playing video and games. 3.5mm Stereo audio outpu
Authorized Online Retailers:
Authorized Online Retailers:
| | | | | | | |
| --- | --- | --- | --- | --- | --- | --- |
| Buy from US | Buy from UK | Buy from DE | Buy from IT | Buy from FR | Buy from ES | Buy from JP |
| | | | | | | |
Step 1: Connecting touch screen LCD display to your Raspberry Pi
Step 2: Download LCD screen driver RAR file fromDriver Download Link
Step 3: Using WinRAR to unzip the driver image file downloaded from step 2). If you don't have WinRAR, please download from WinRAR official website
Step 4: Prepare an newly formatted MicroSD memory card(TF card) with USB microSD card reader, recommend sizes are 8G, 16G, 32G. If you don't know how to format MicroSD card, please download SDFormatter fromhttps://www.sdcard.org/downloads/formatter_4/.
Step 5: Download the Win32DiskImager utility from Sourceforge
Step 6: Using Win32DiskImager to write image file(from Step 3) into MicroSD card.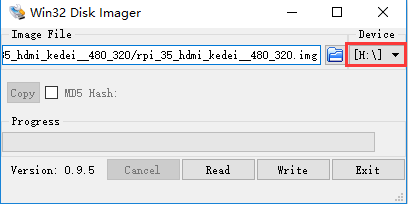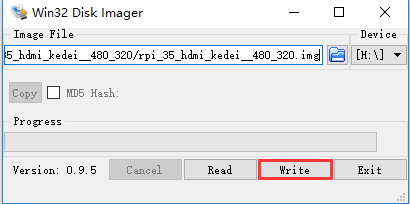 Step 7: Exit the imager and eject the MicroSD card, and now, insert MicroSD card into your raspberry pi and power it up. You should see the display come alive in a few seconds as following graph: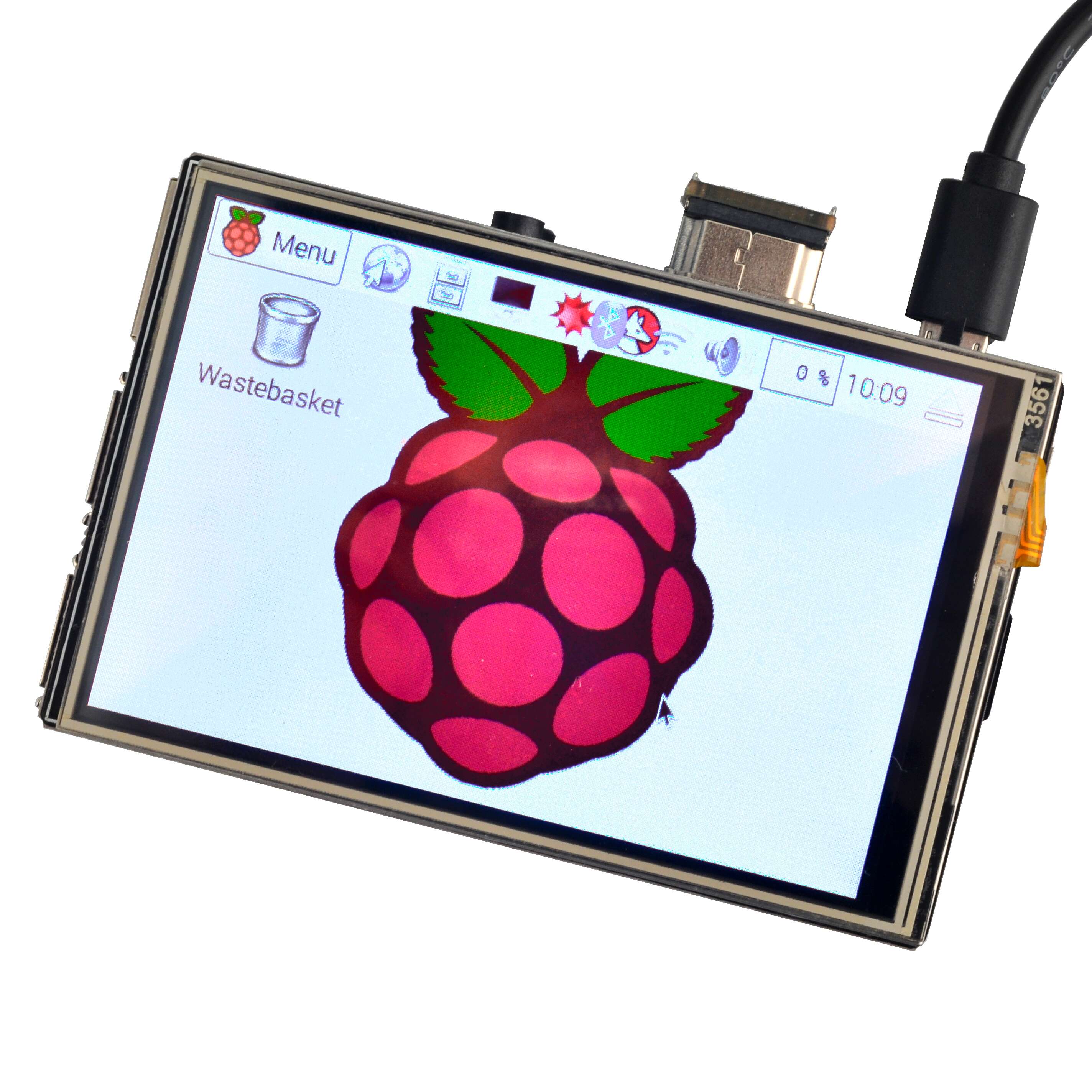 Step 8: Download any mp4 video file from internet, and run following command to play the video:
sudo  omxplayer  -r  YOURVIDEO.mp4    //replace YOURVIDEO.mp4 with the your download video file name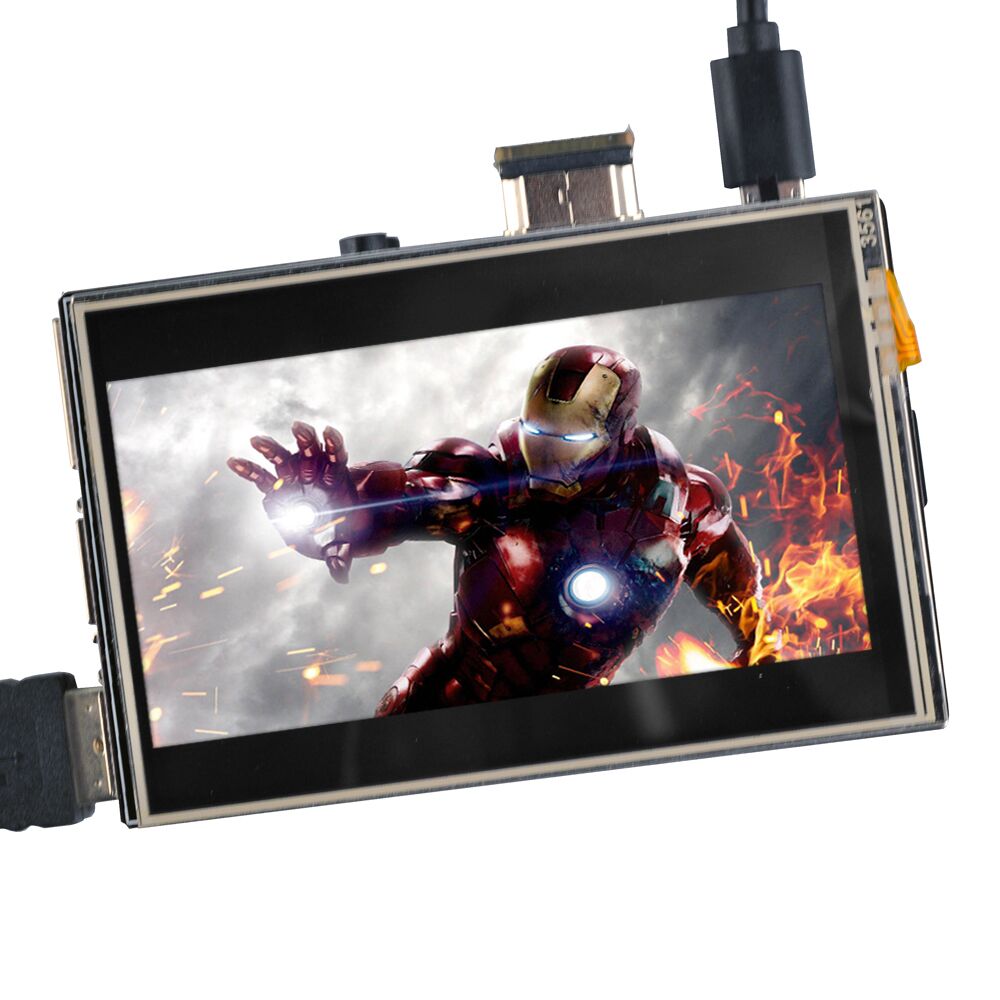 This screen support  from 480 x 320 to  1920 x 1080 any resolution. Best performance is 480 x 320 resolution. If want to change resolution, please change the config.txt file in SD card, find the line hdmi-cvt and change the resolution in this line. After changing config.txt, save and restart Pi.

If you can not see full screen when playinggame, you can adjust above resolution setting, i.e. set to 810 x 540