| | | | | | | | |
| --- | --- | --- | --- | --- | --- | --- | --- |
| Acheter depuis OSOYOO | Acheter depuis US | Acheter depuis UK | Acheter depuis DE | Acheter depuis IT | Acheter depuis FR | Acheter depuis ES | ここでご購入を! |
| | | | | | | | |

Dans cette leçon, nous utilisons les mini-briques OSOYOO pour fabriquer un jouet de type balle tournante.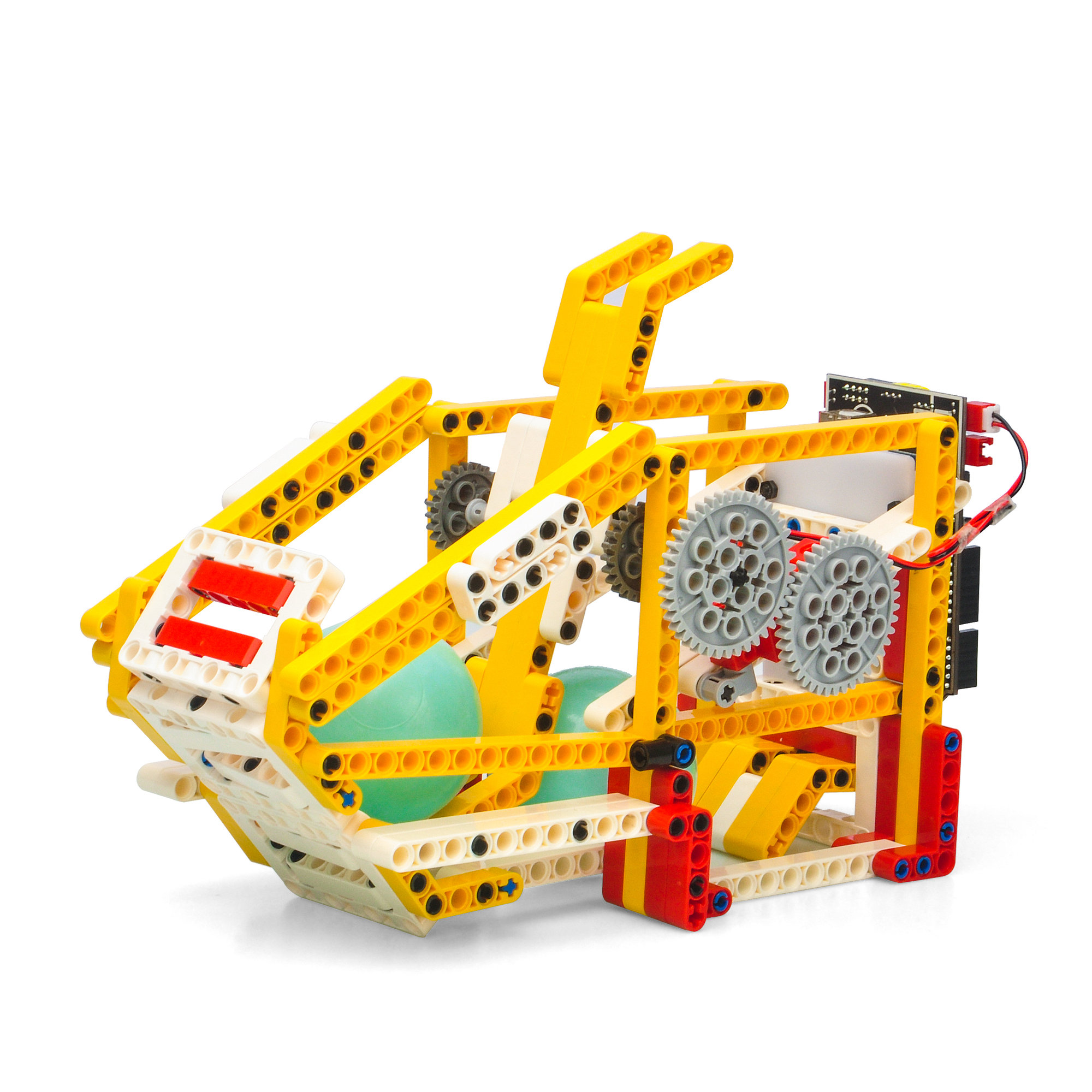 Veuillez préparer les pièces suivantes pour réaliser ce projet.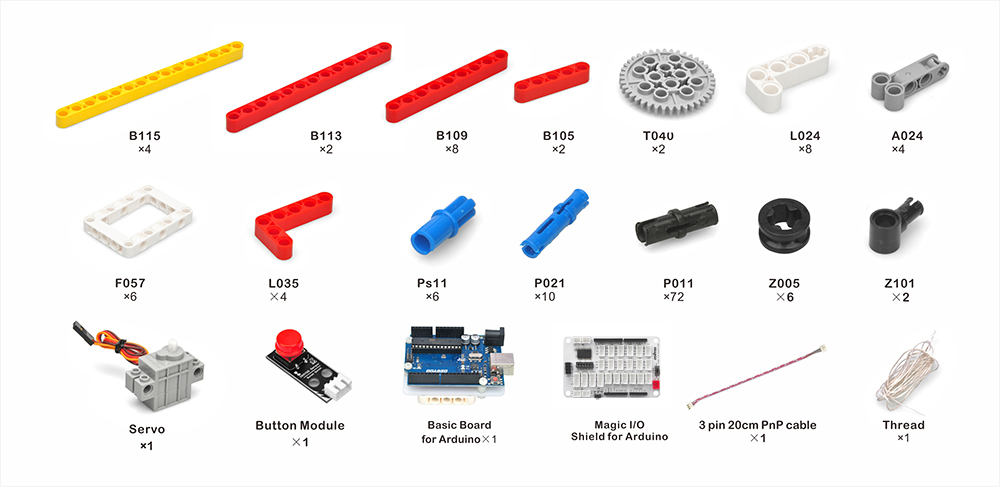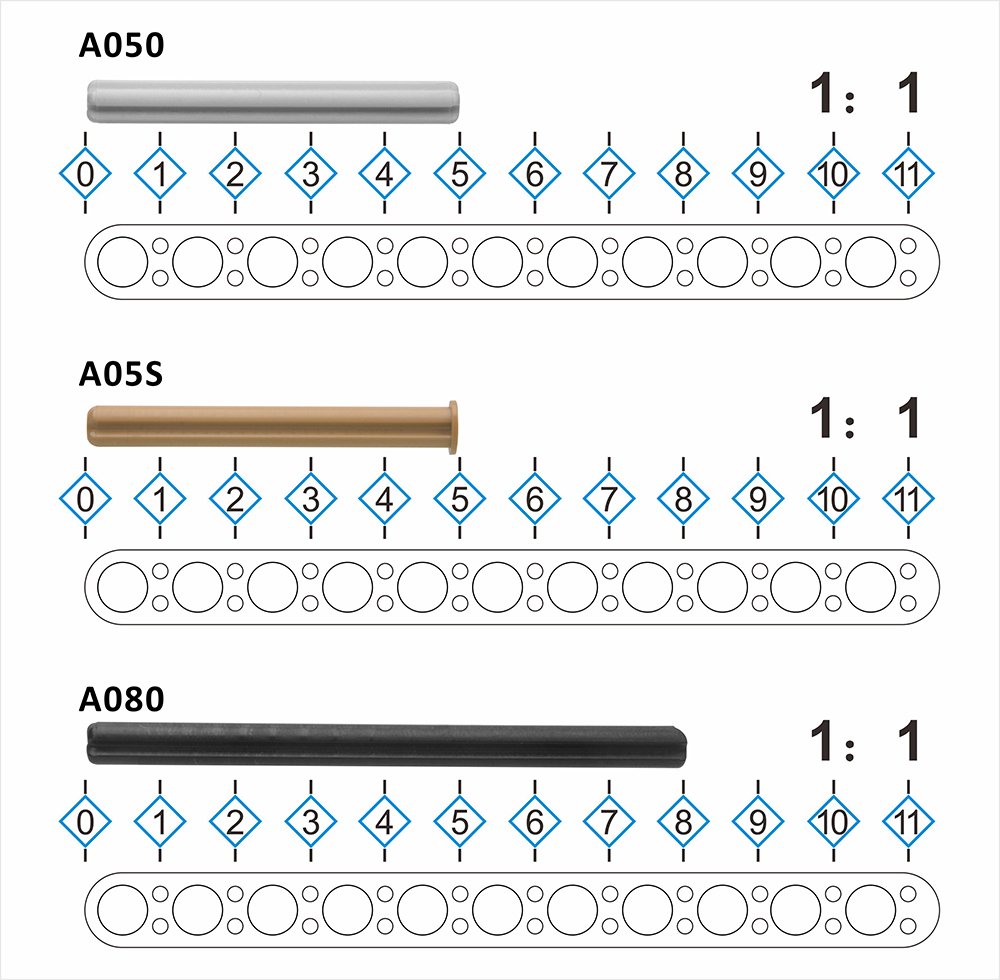 Note : Tous les produits OSOYOO pour Arduino sont des cartes tierces qui sont entièrement compatibles avec Arduino.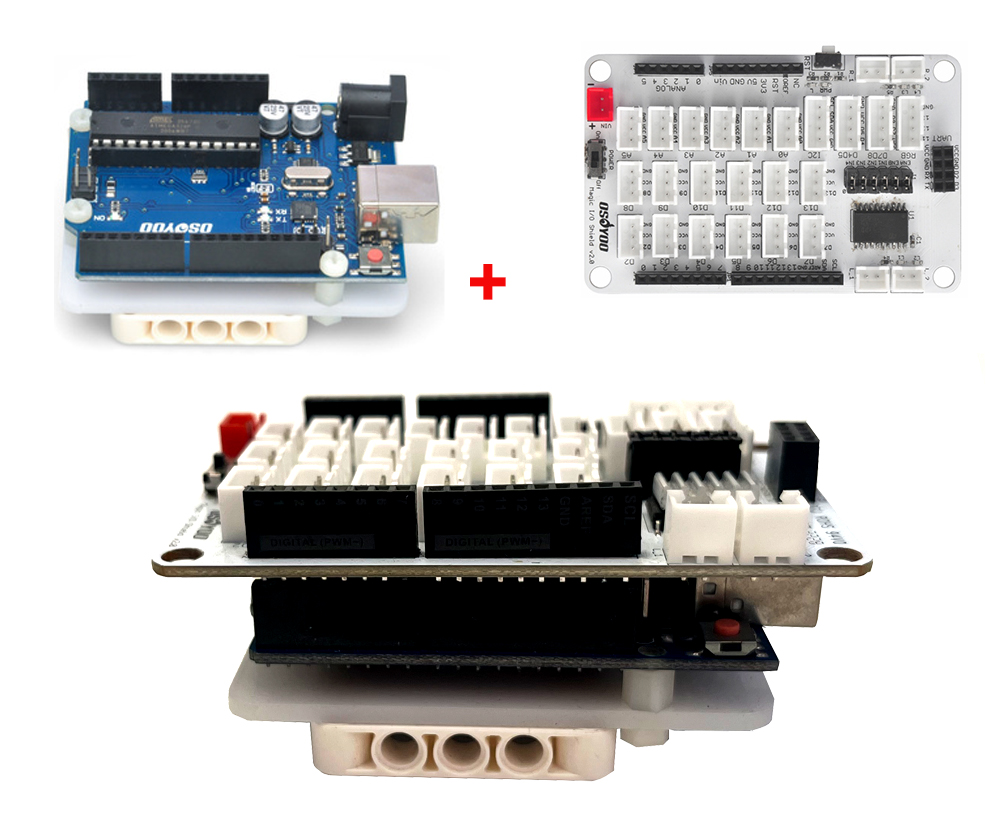 Comment construire:
Remarque
1. La couleur du bloc de construction dépend du produit réel, ce qui n'affecte pas l'utilisation.
2. La couleur de la carte d'E/S OSOYOO Magic n'affecte pas l'installation.
PDF tutoriel:https://osoyoo.com/picture/Block_kit/lesson4/lesson4.pdf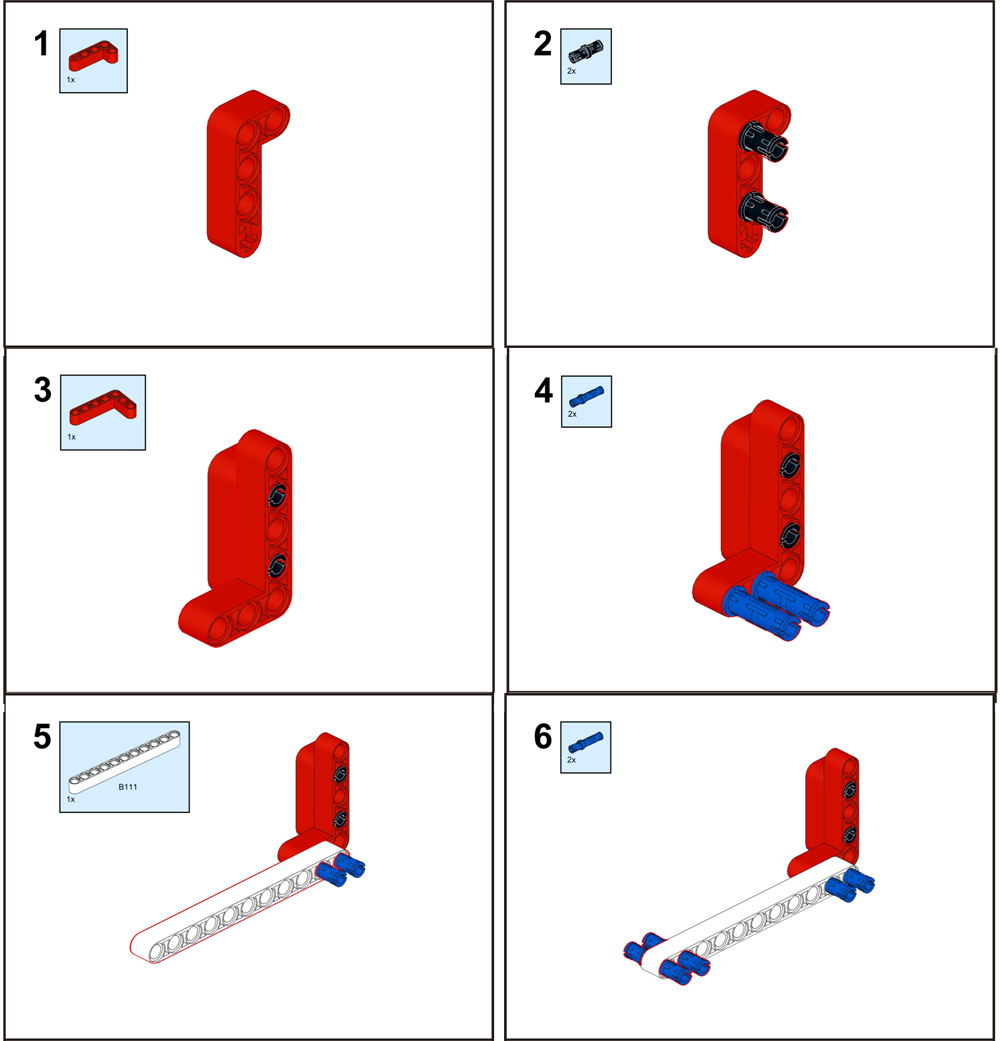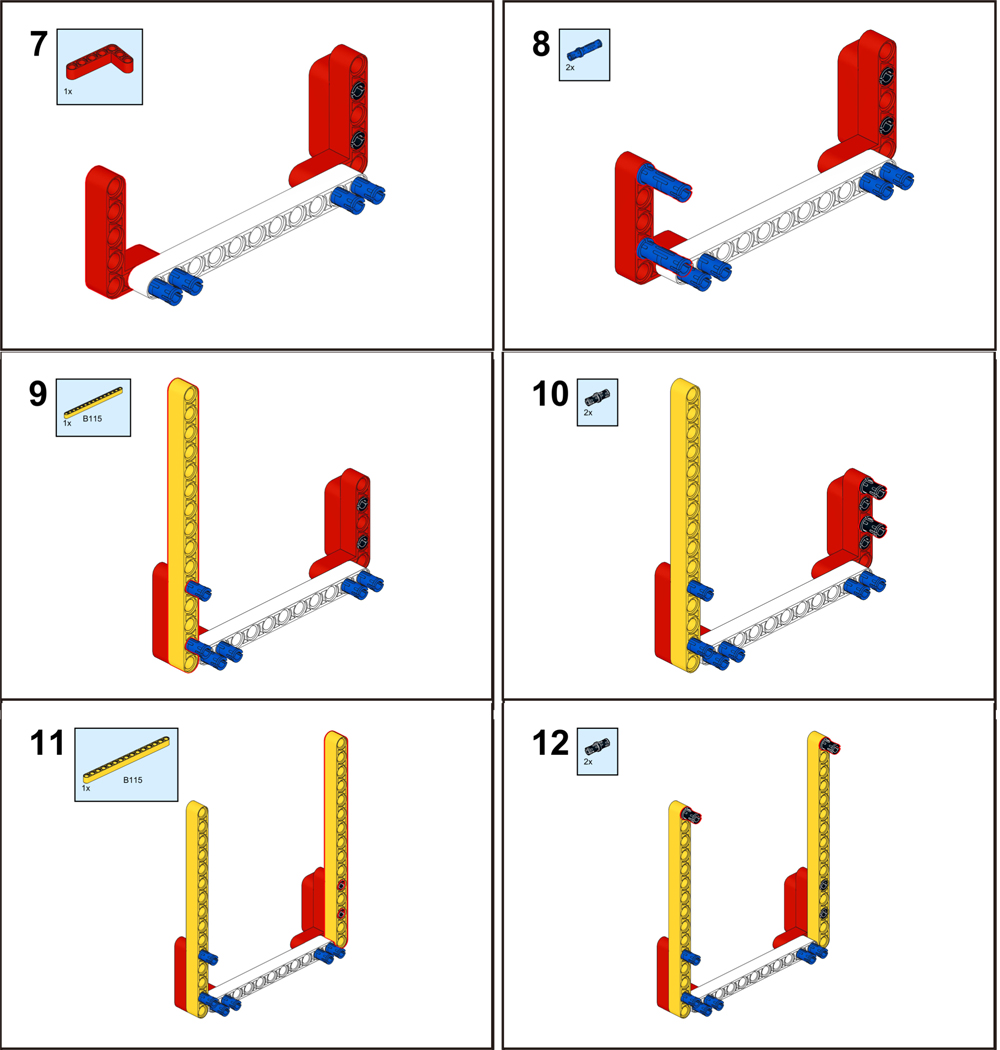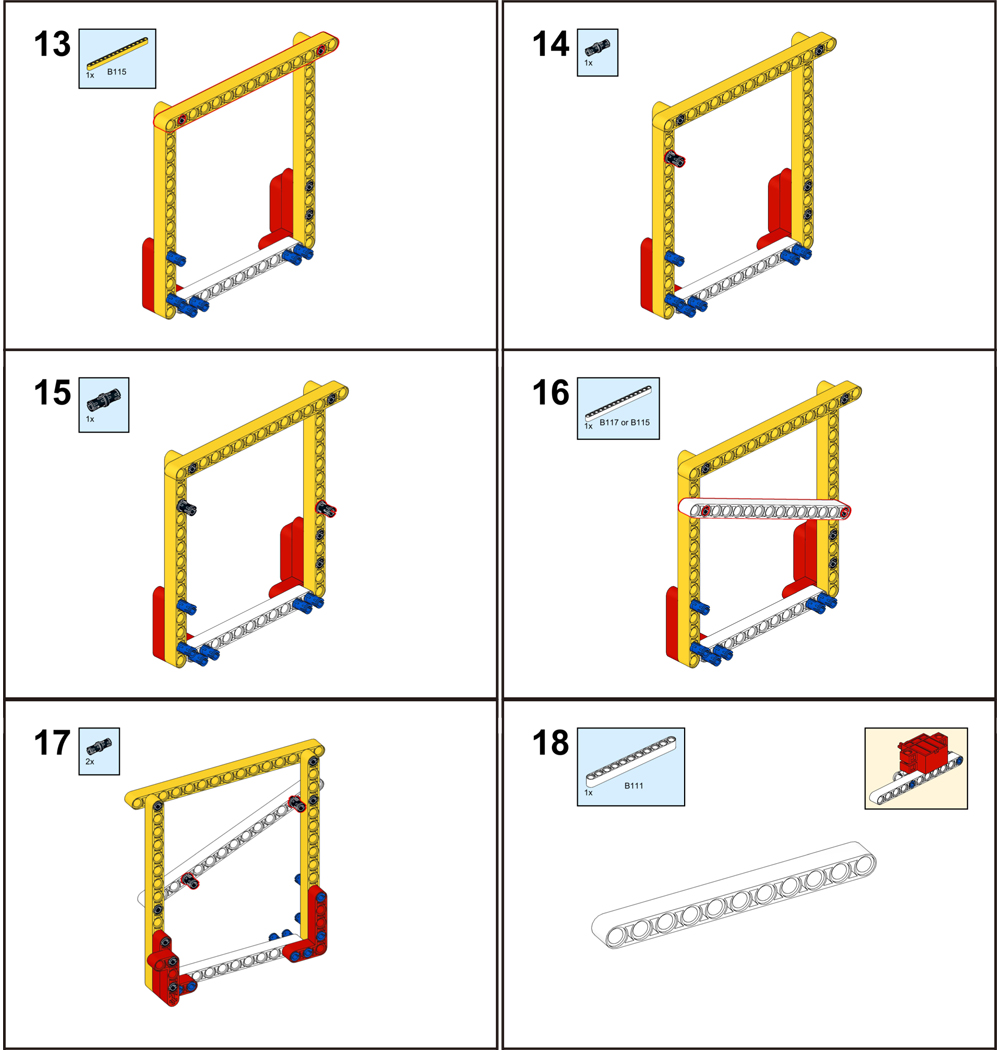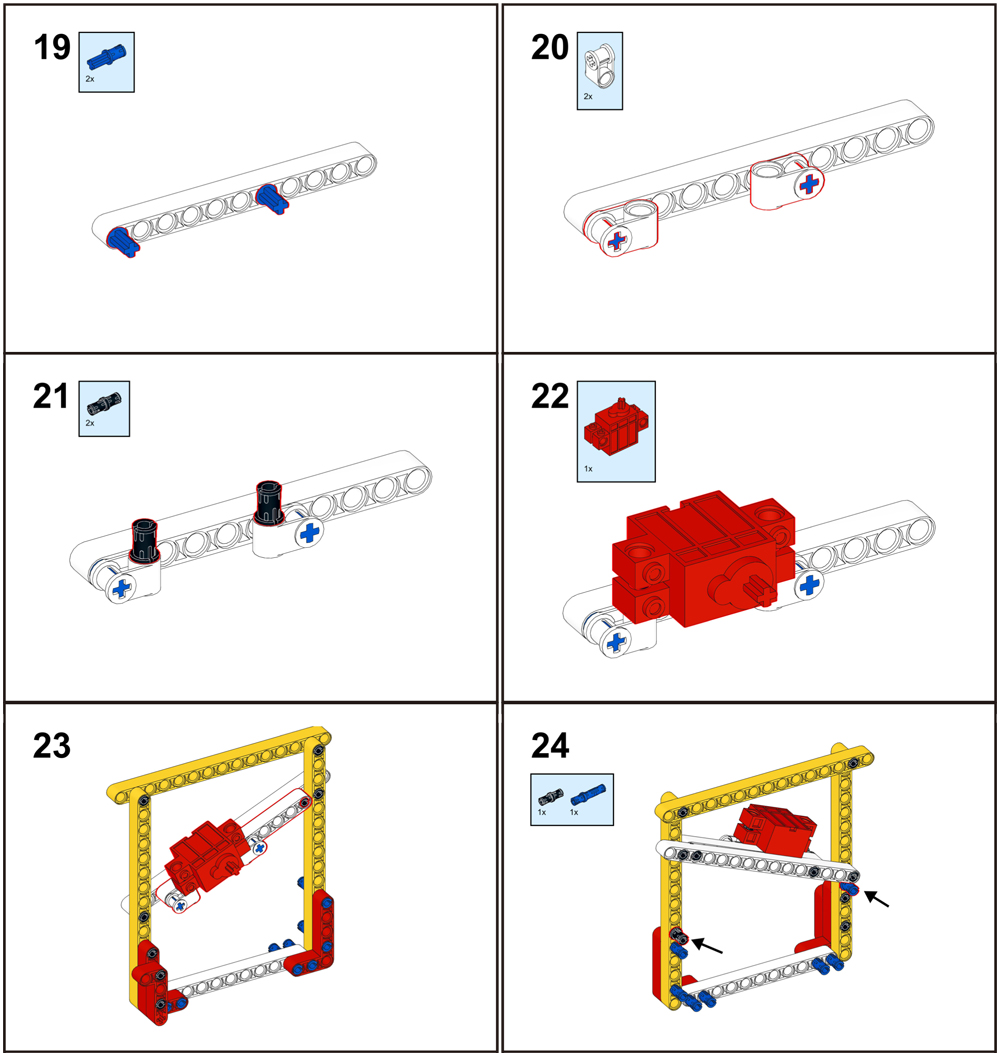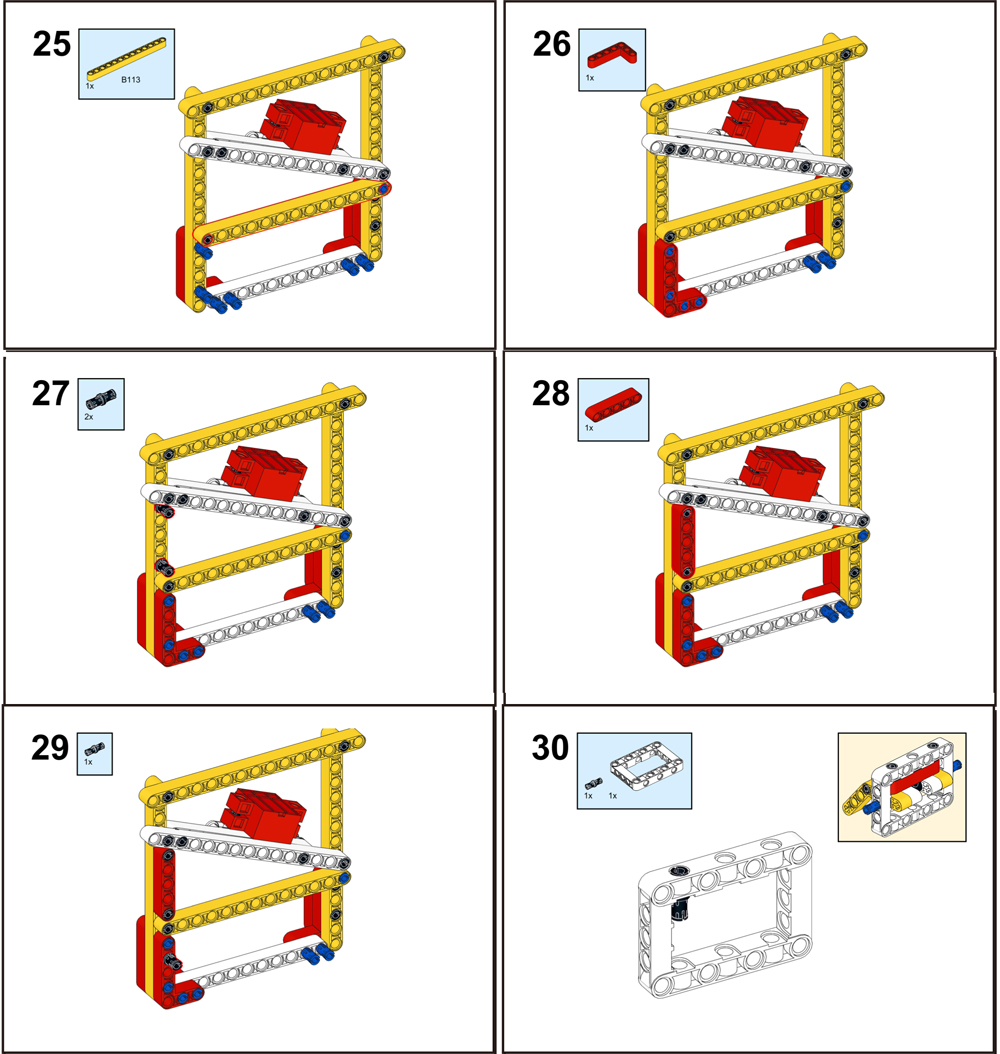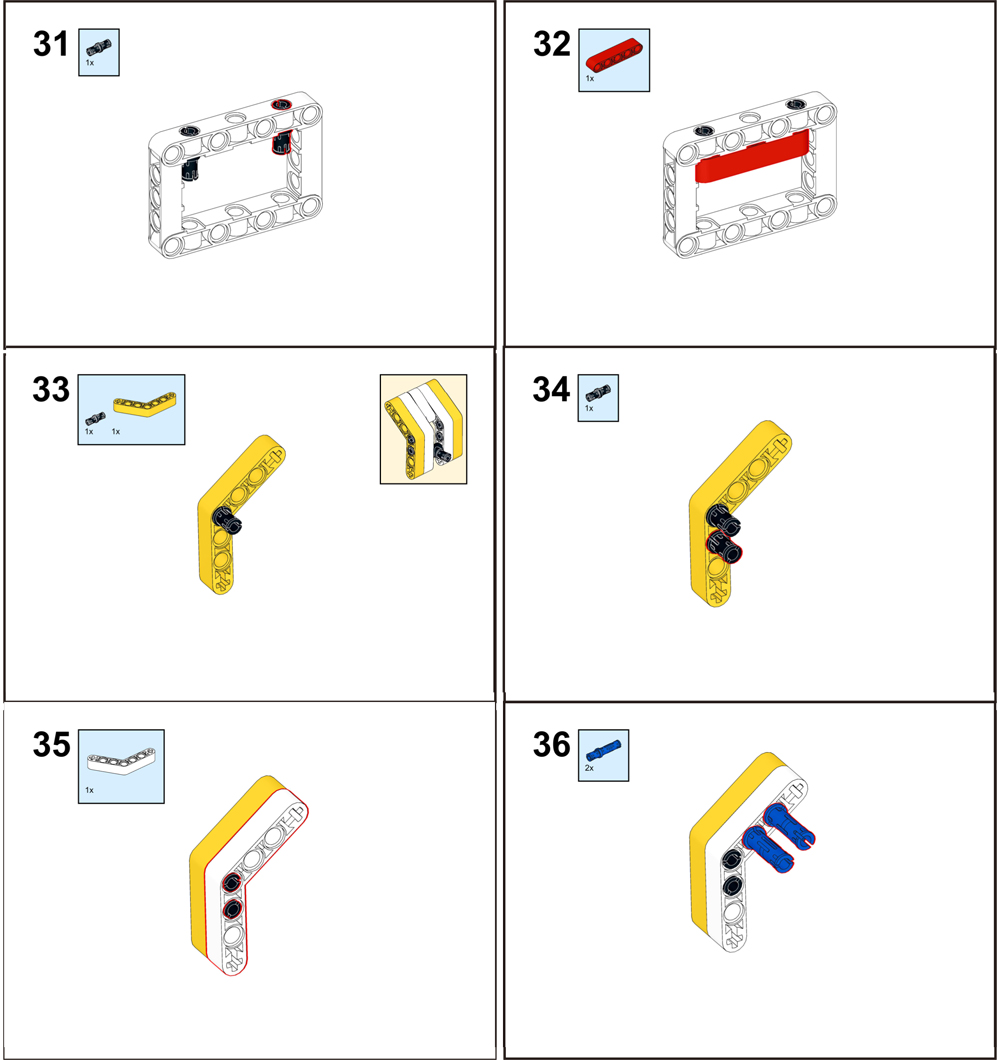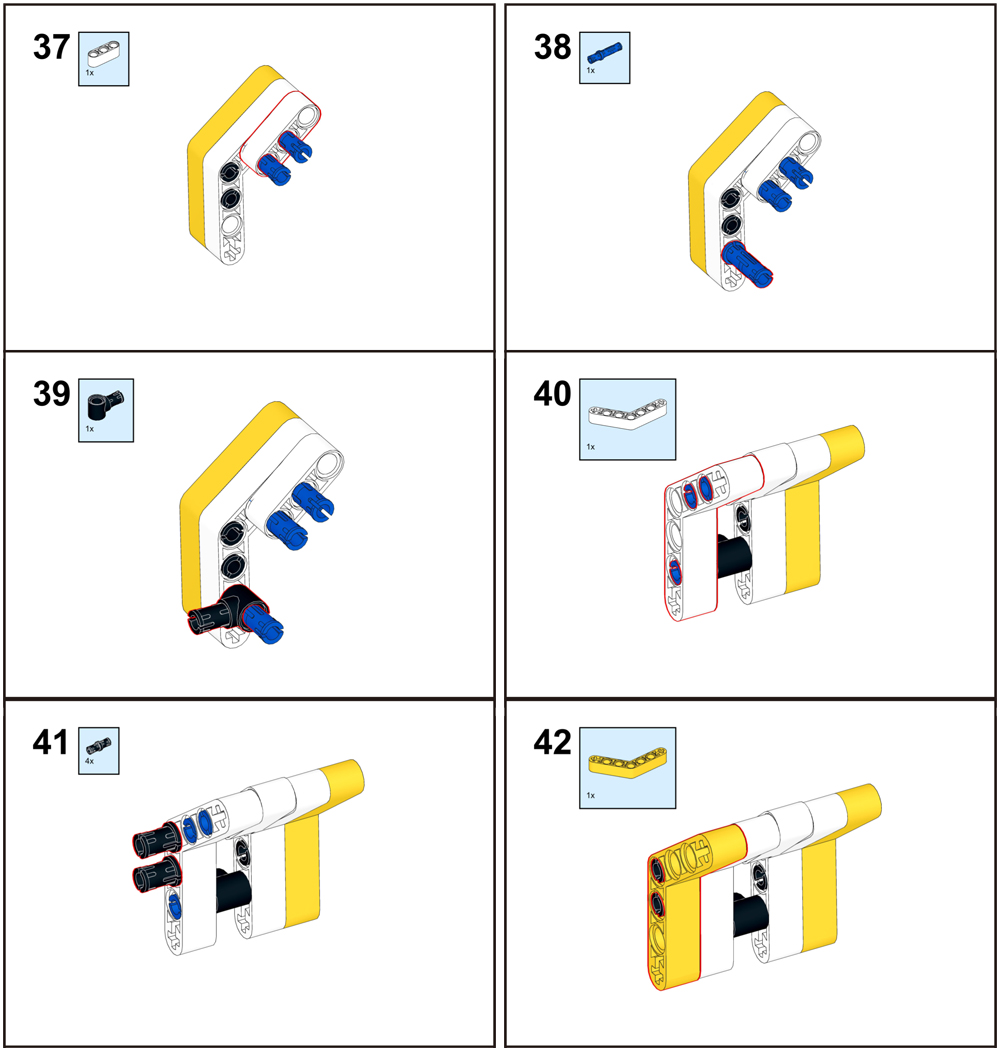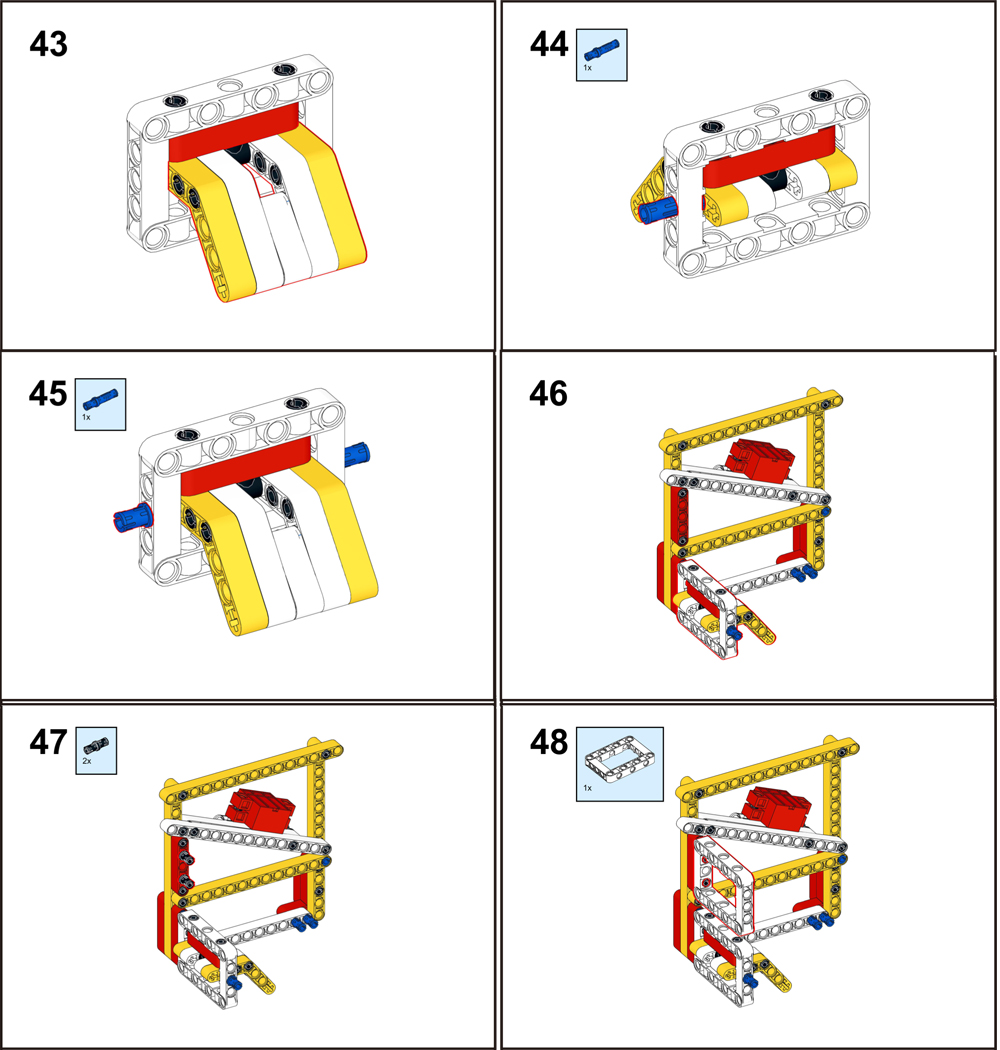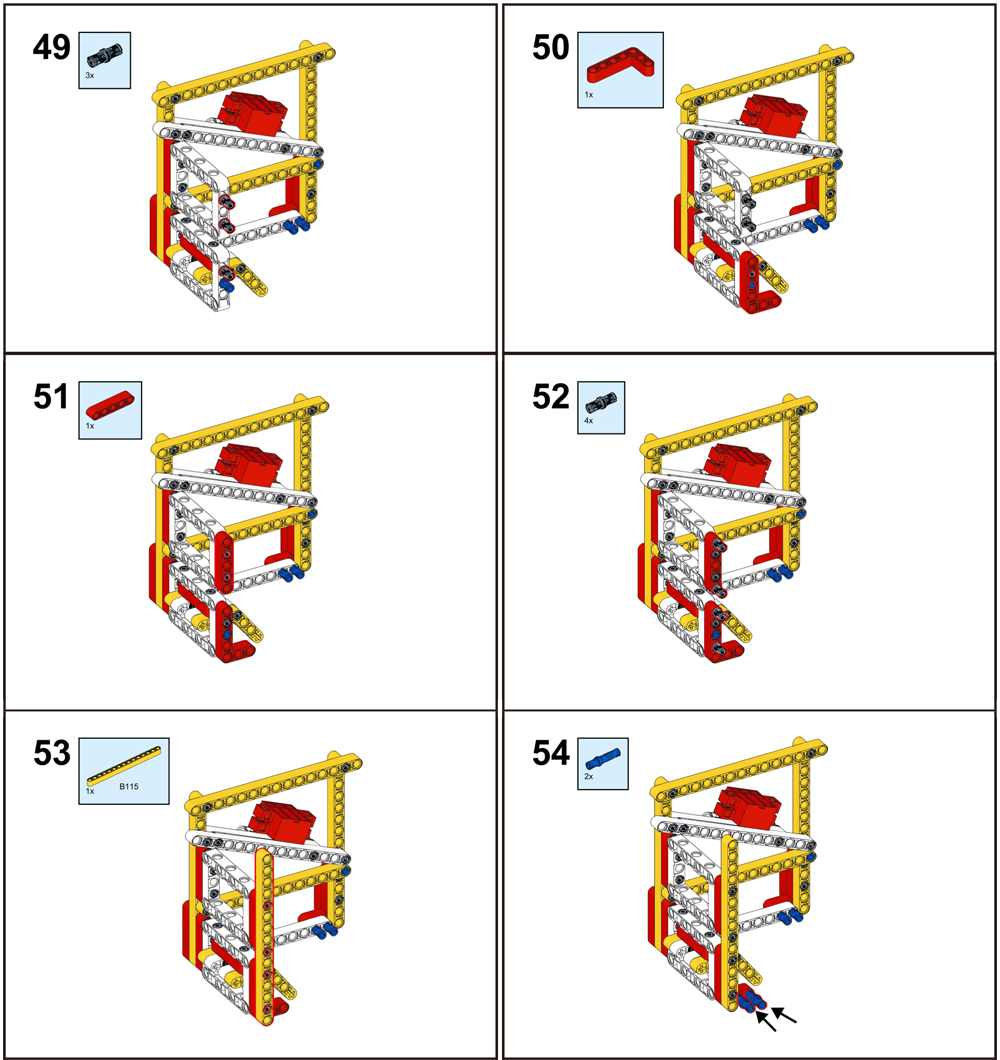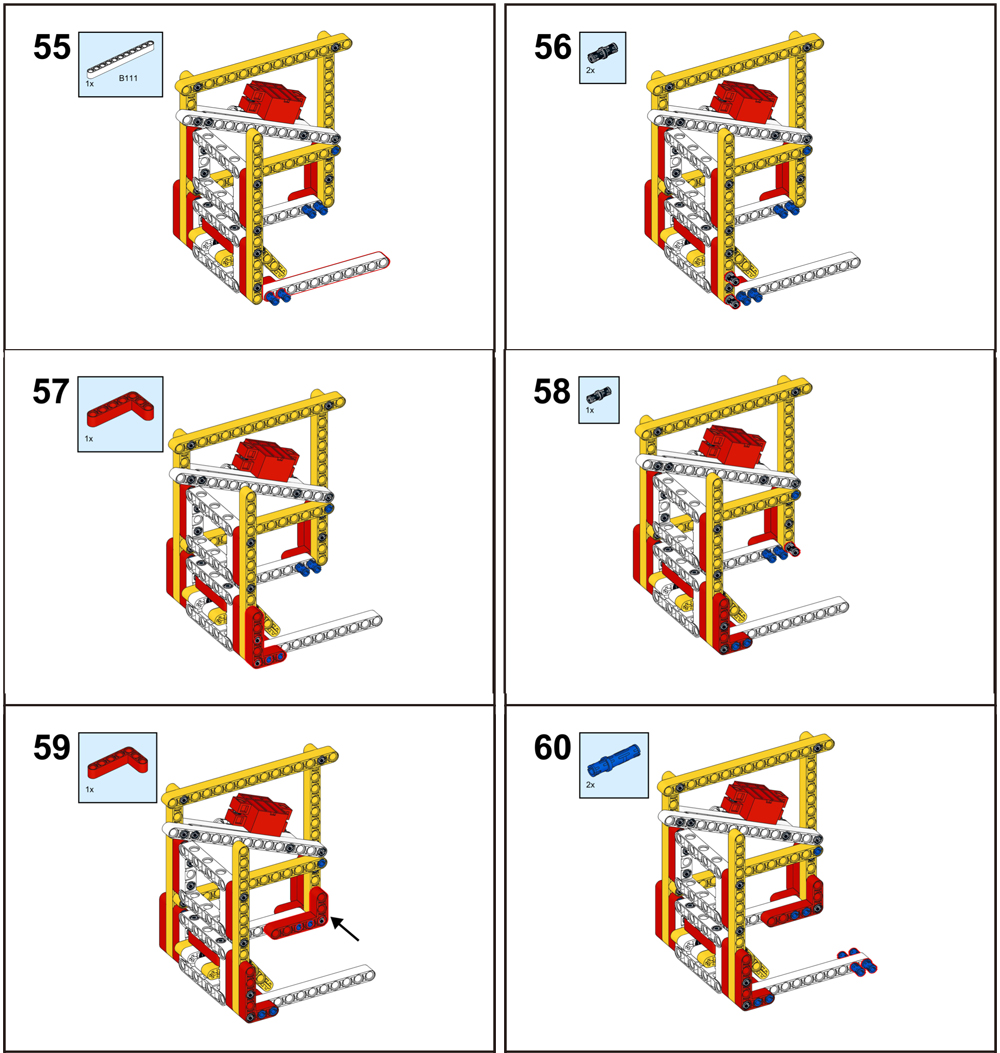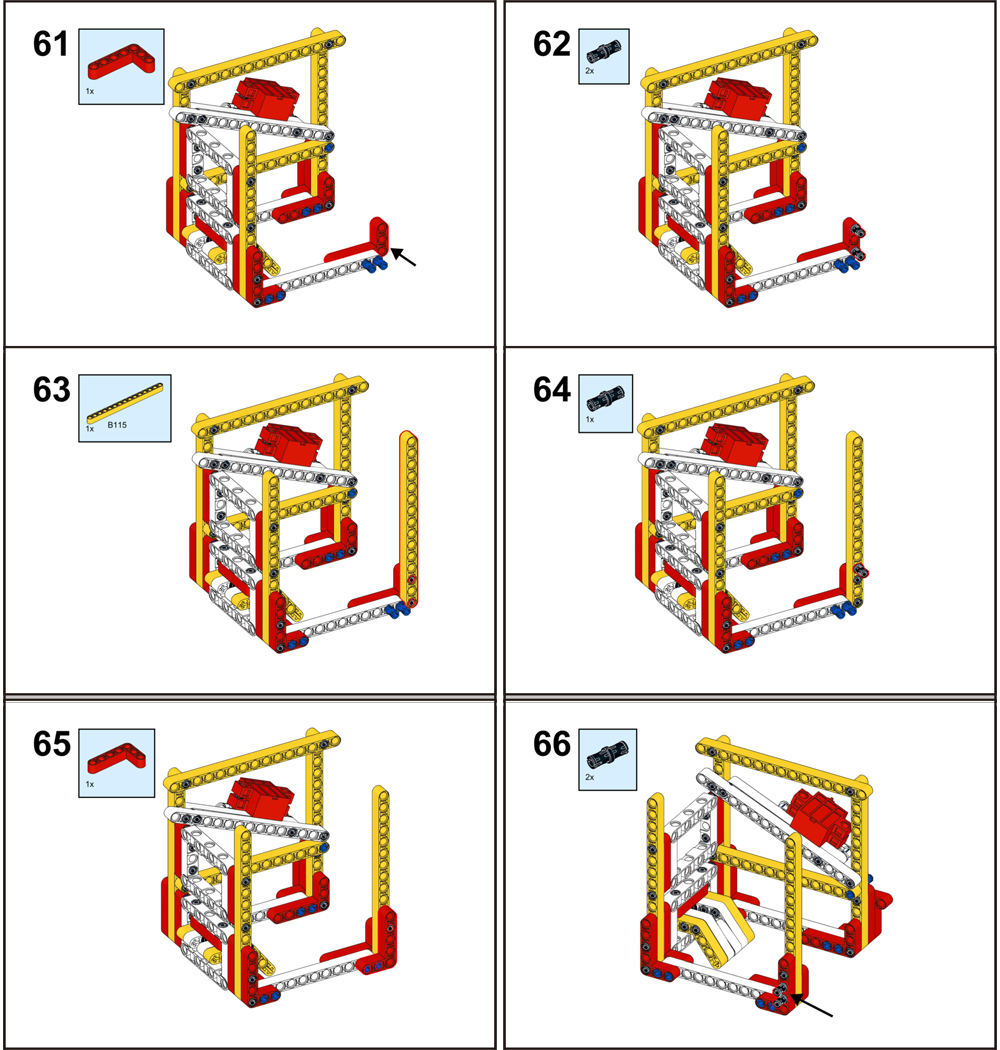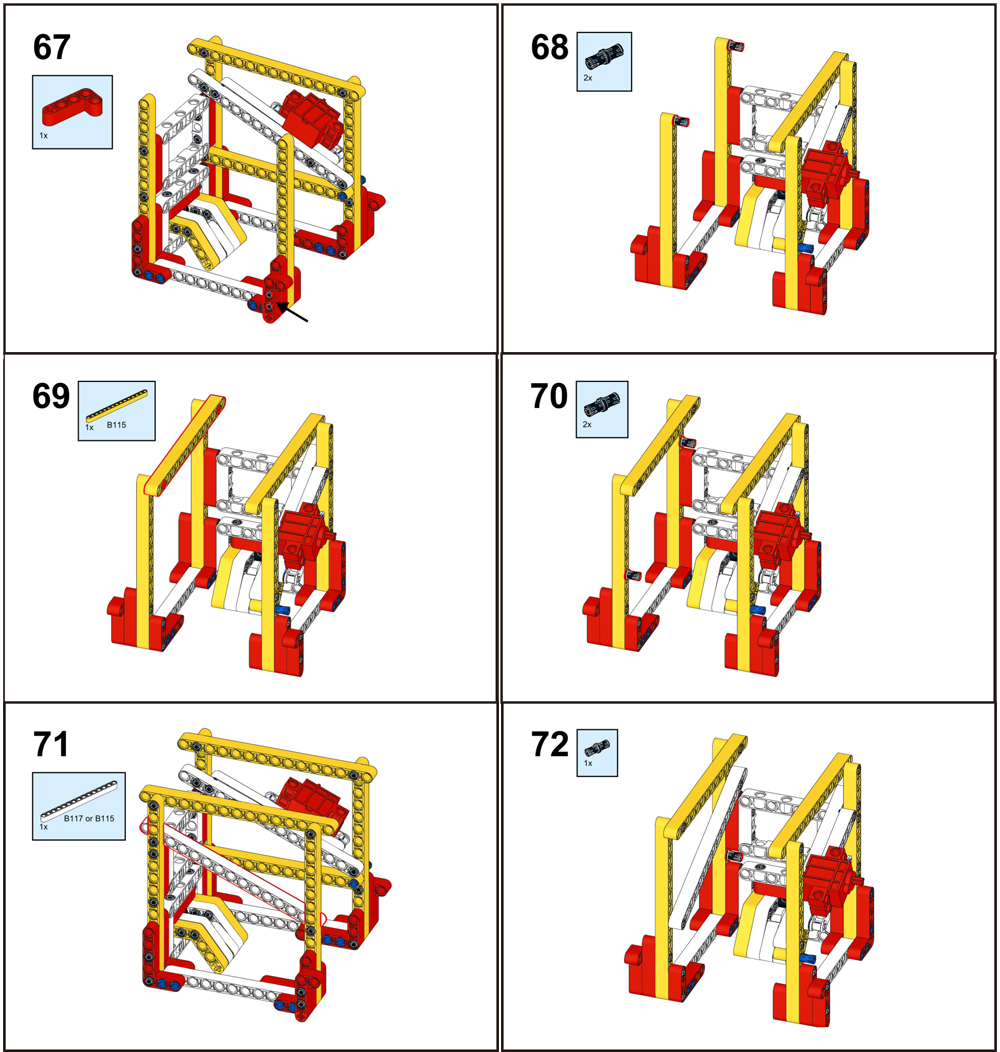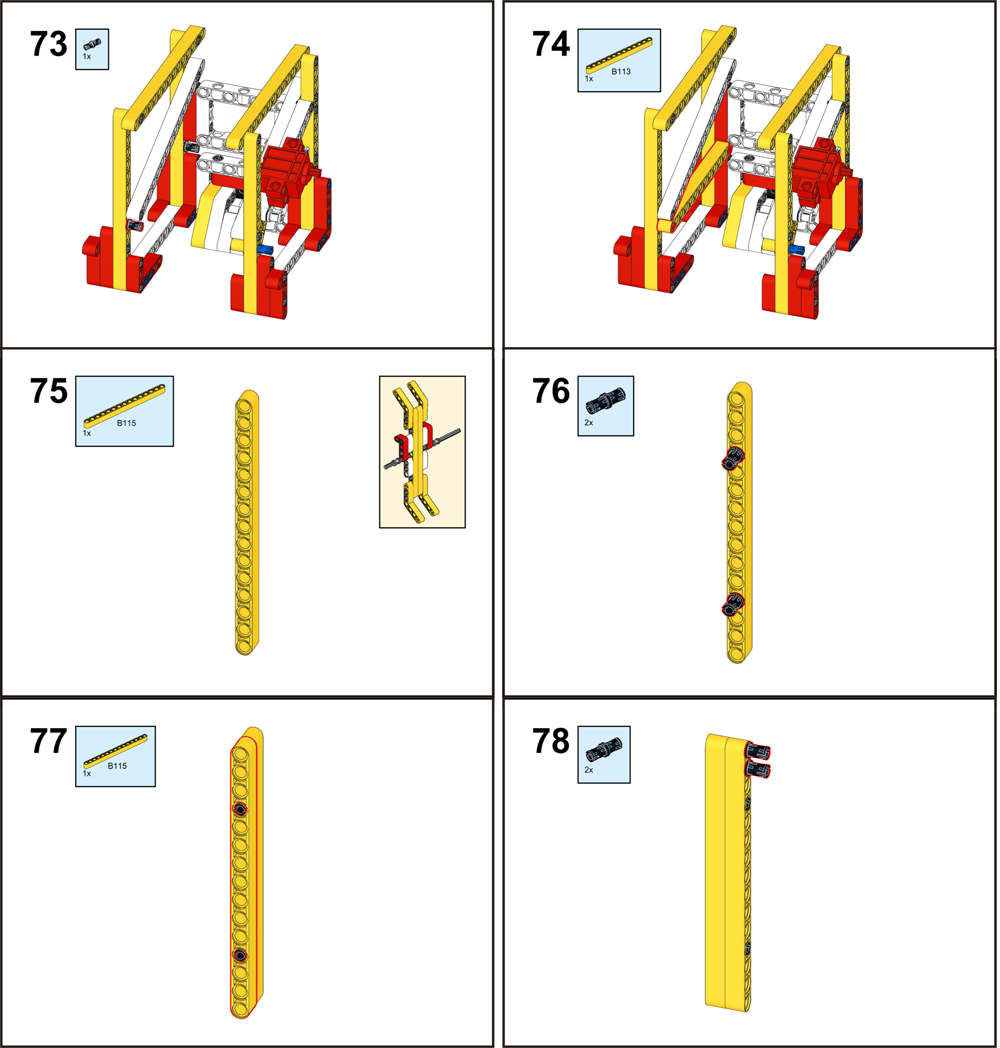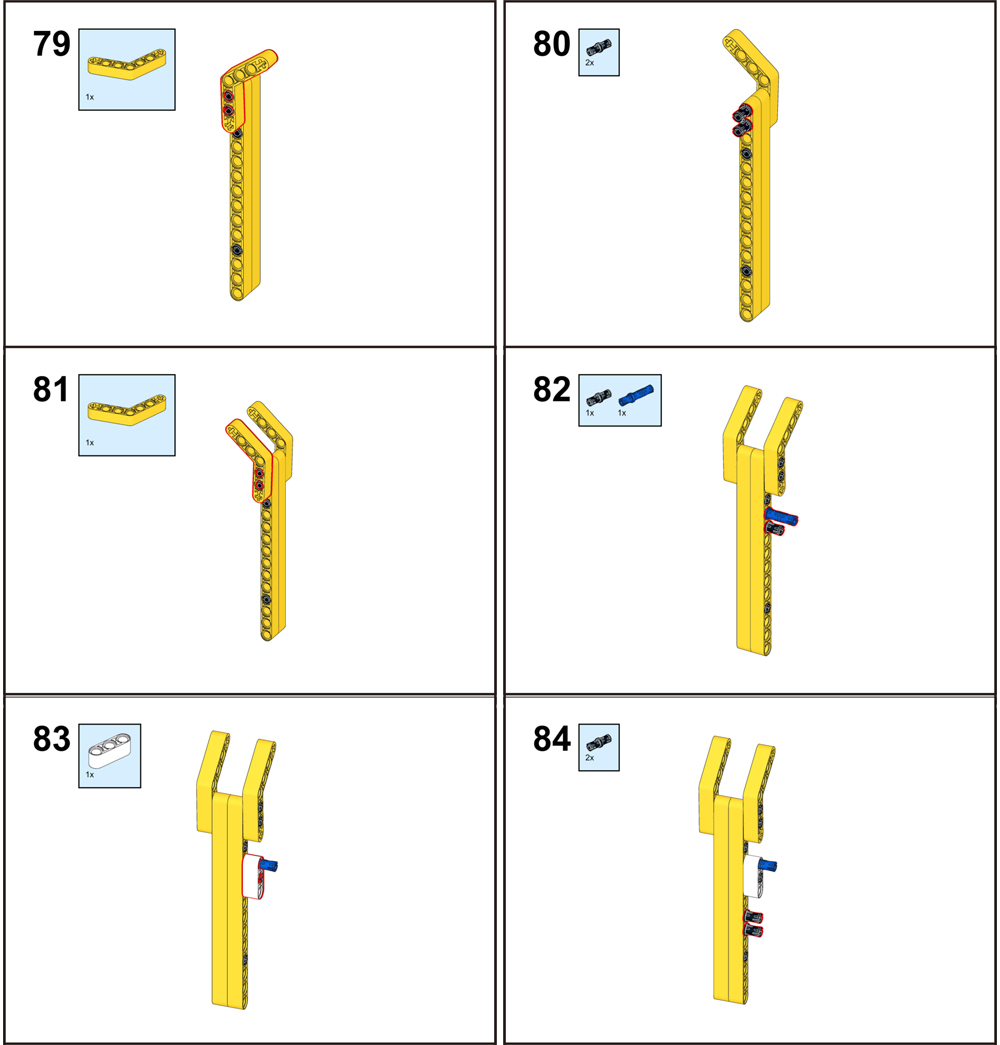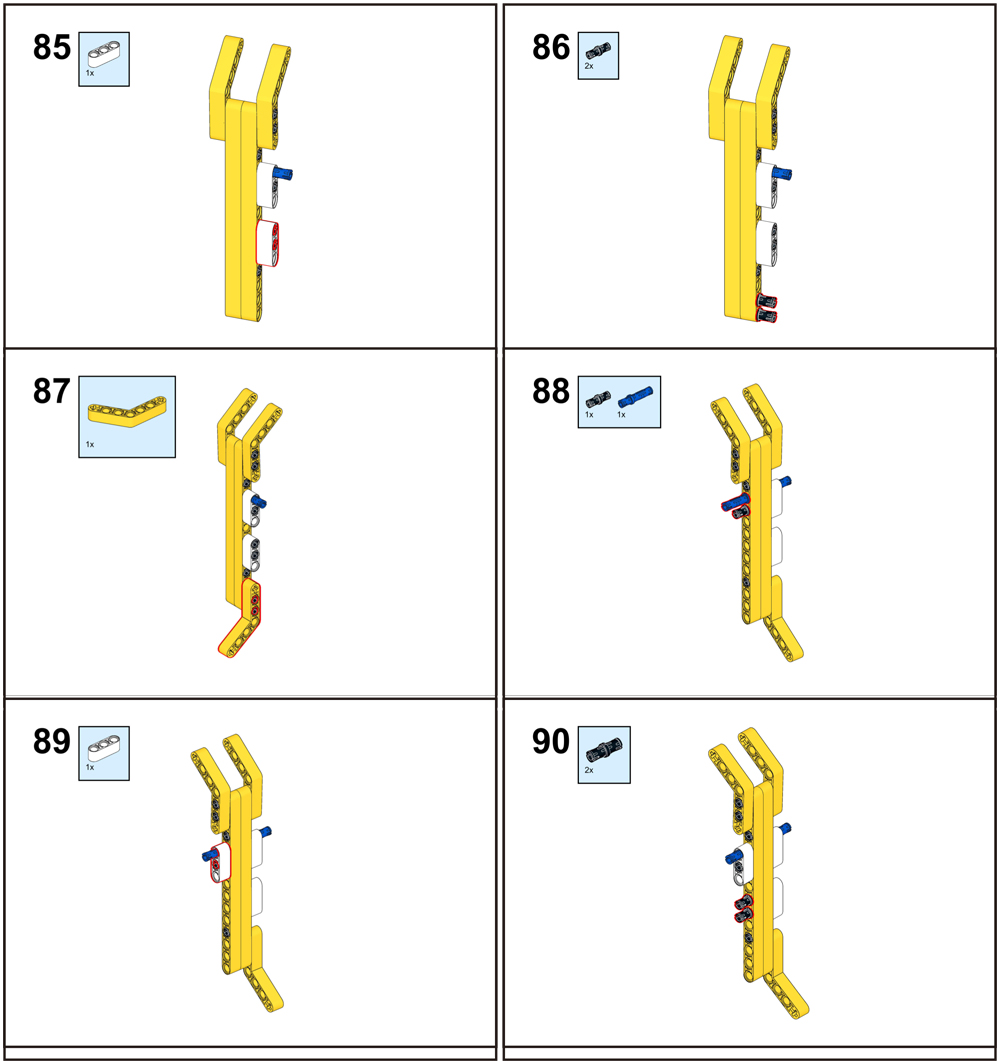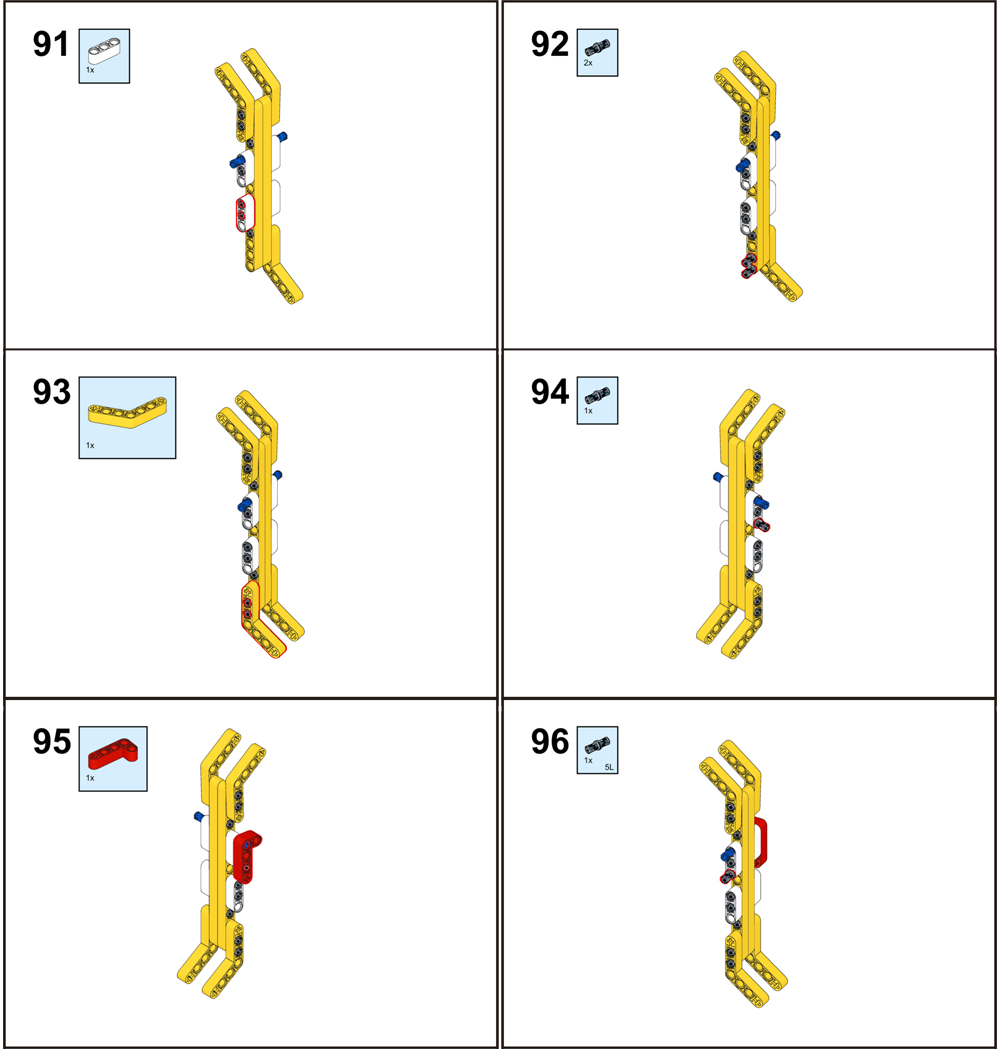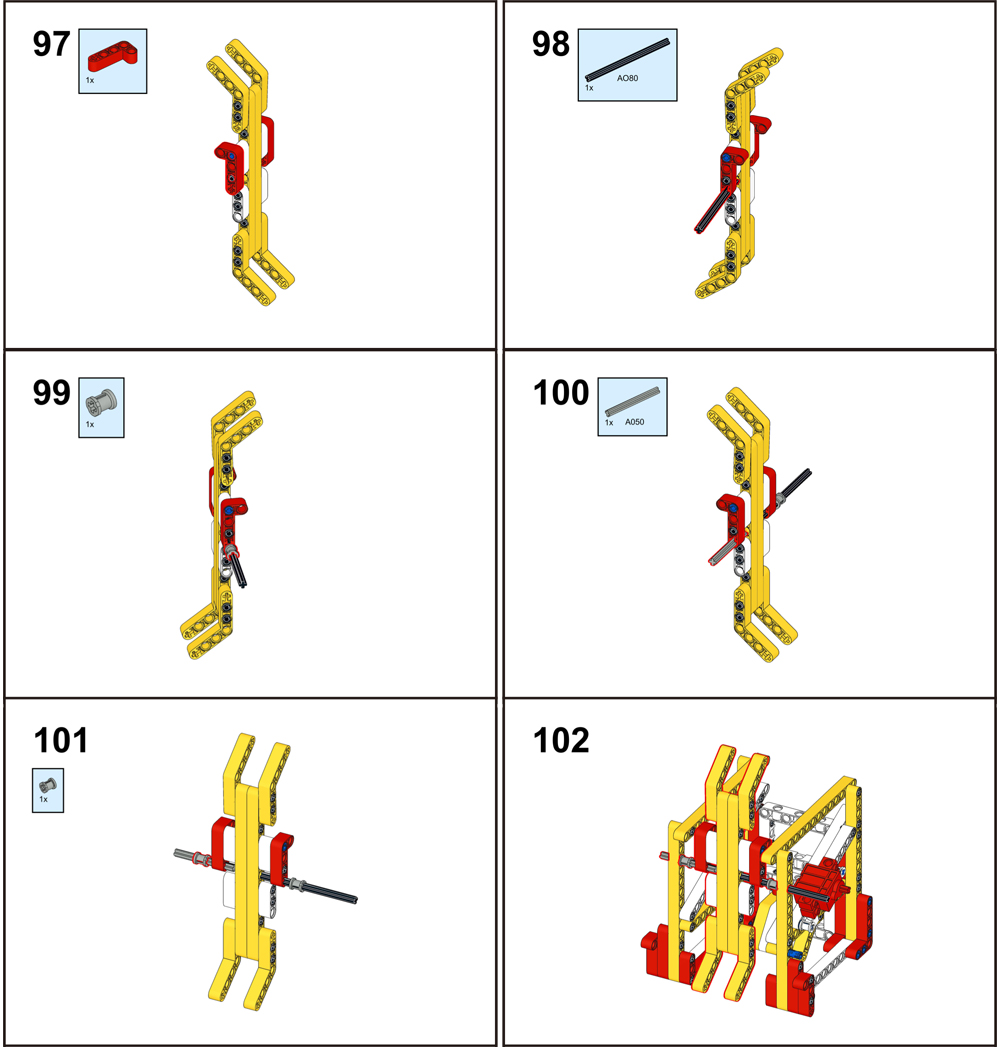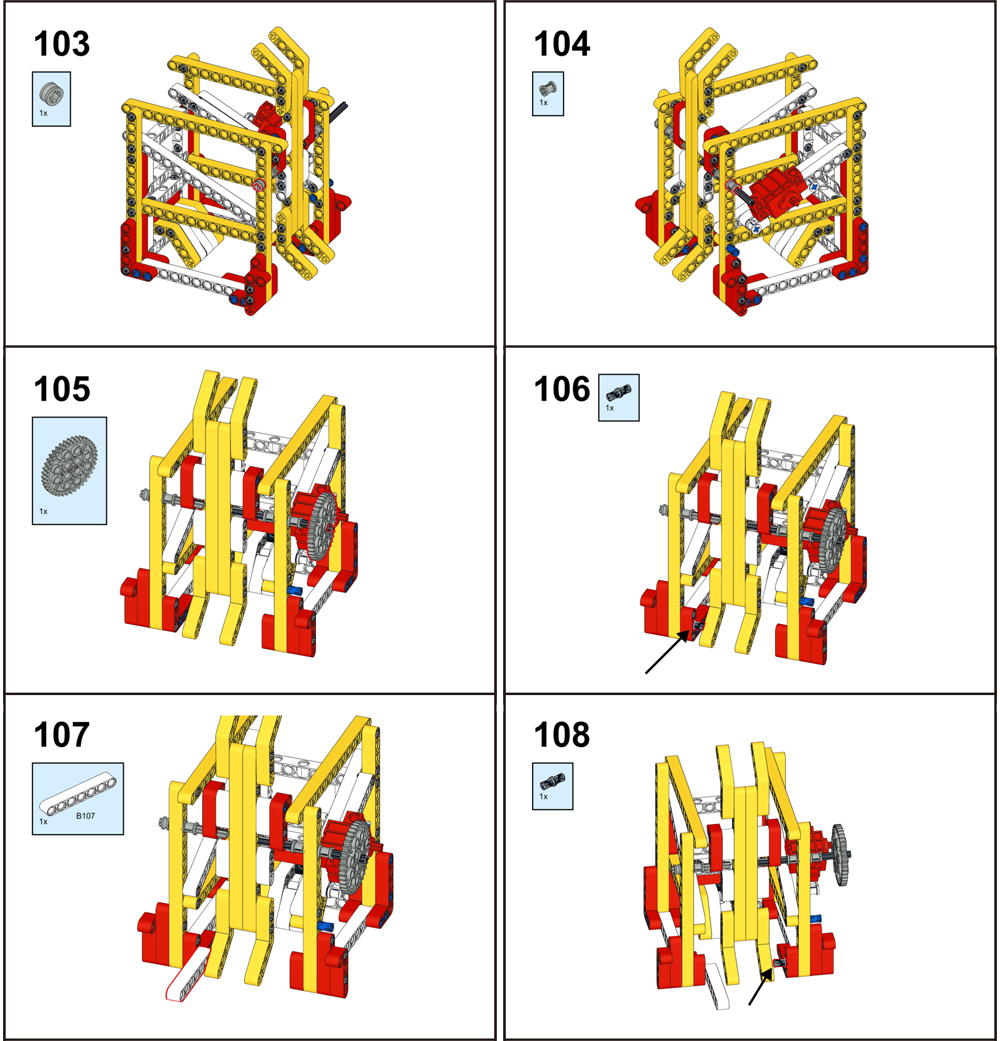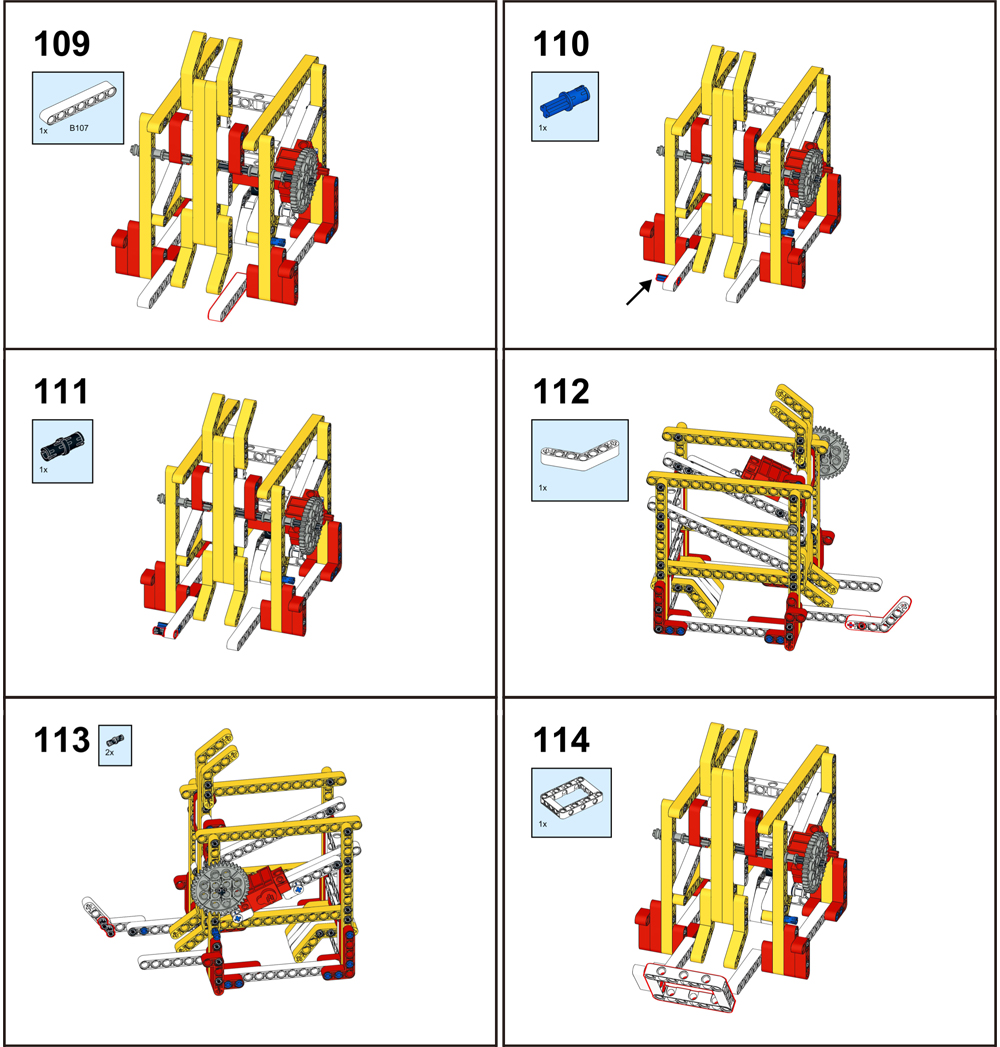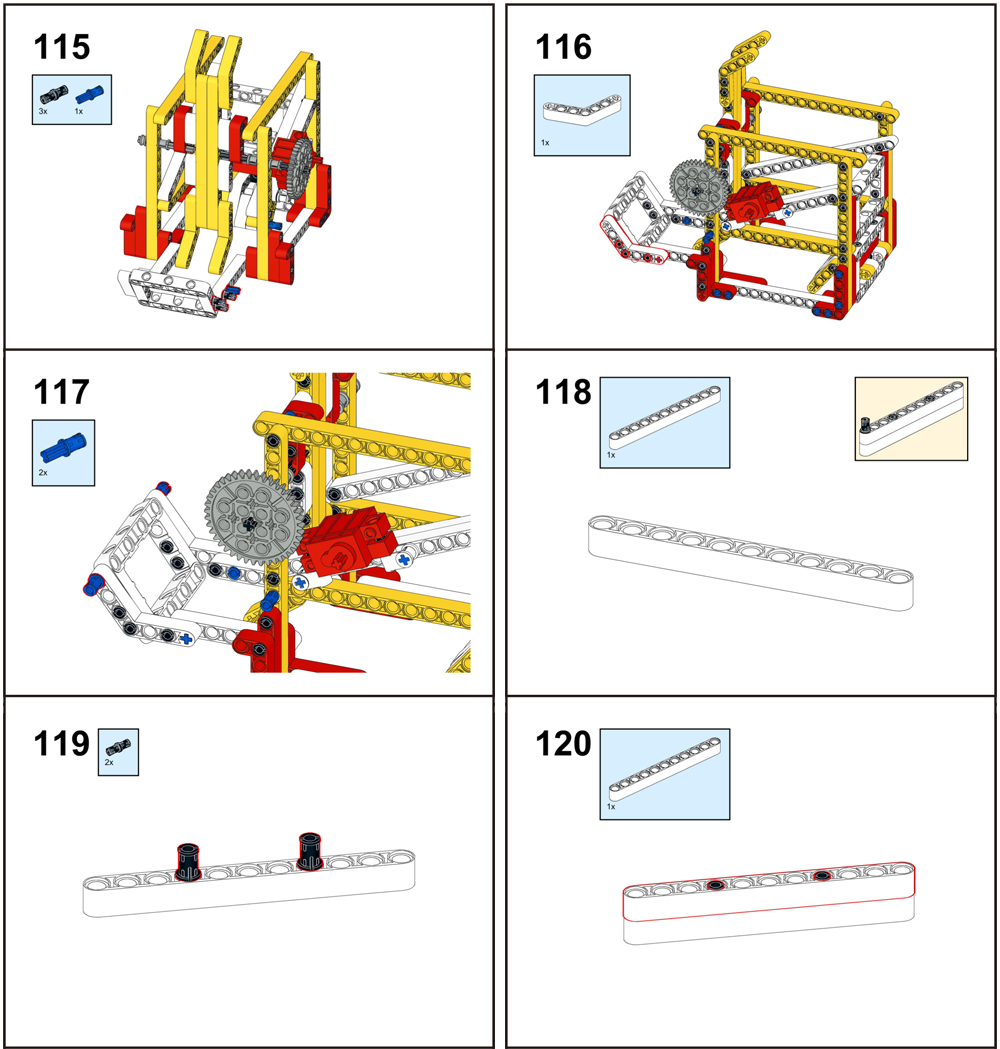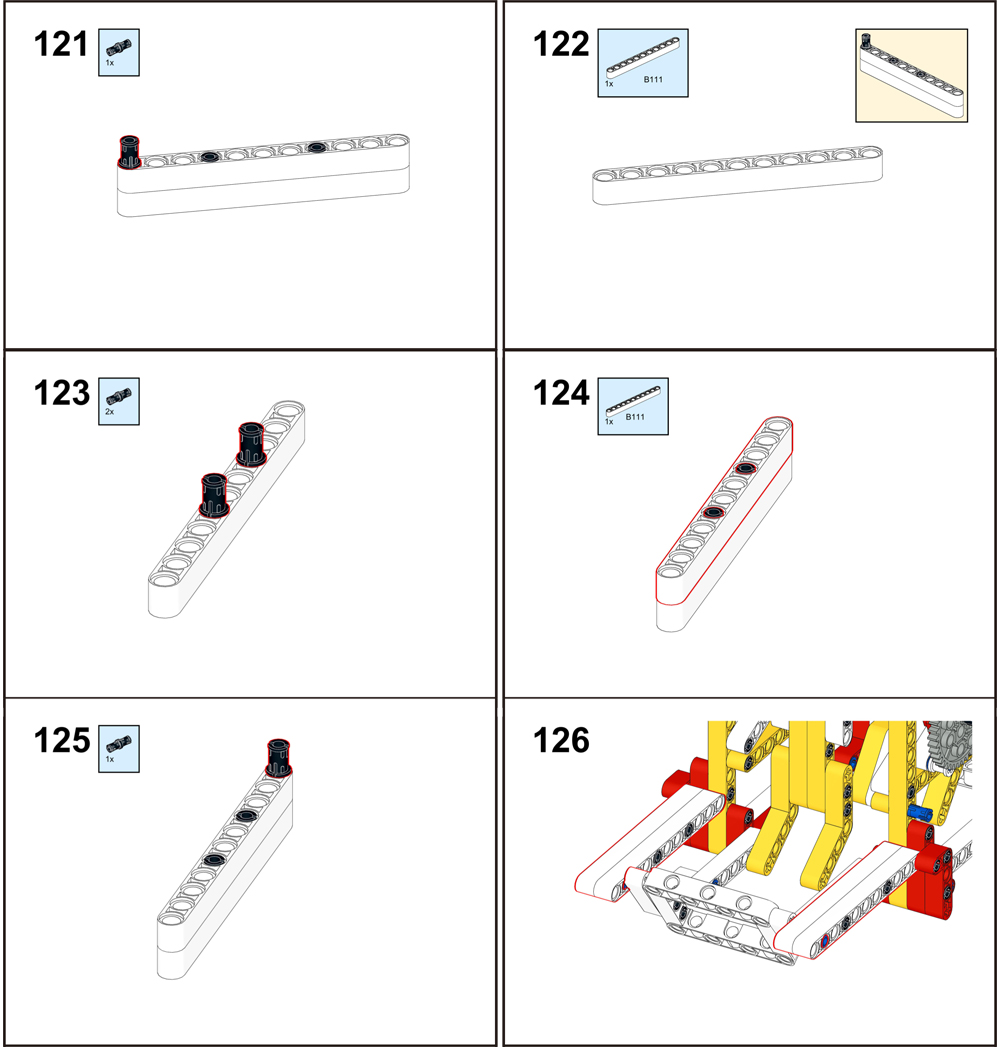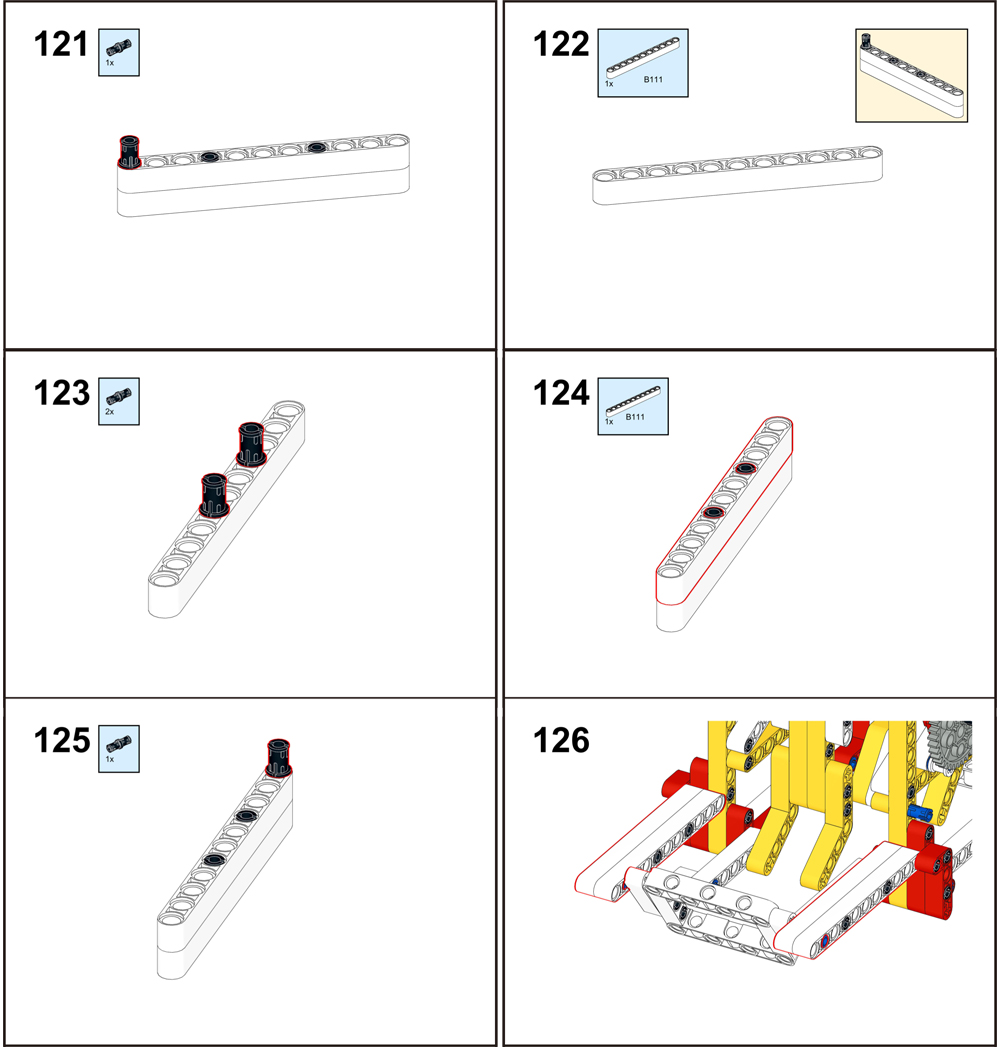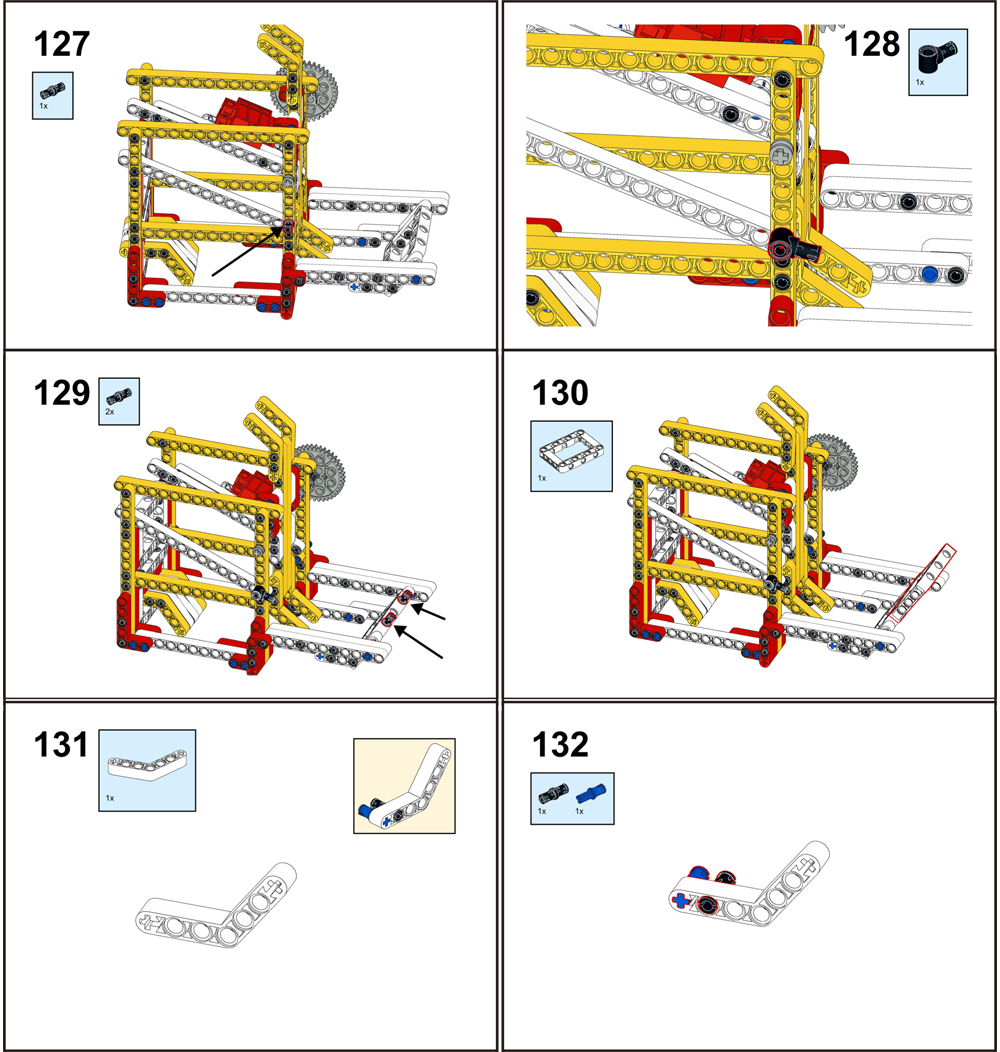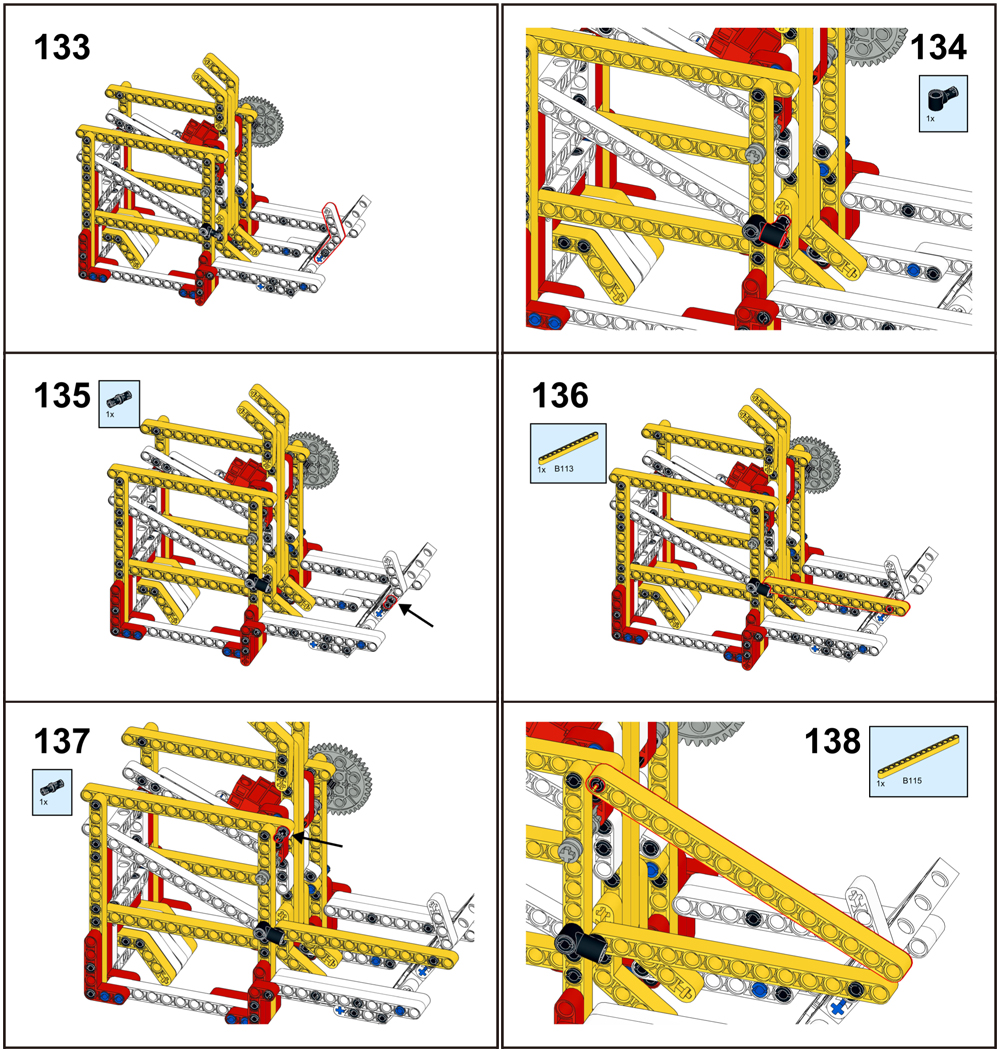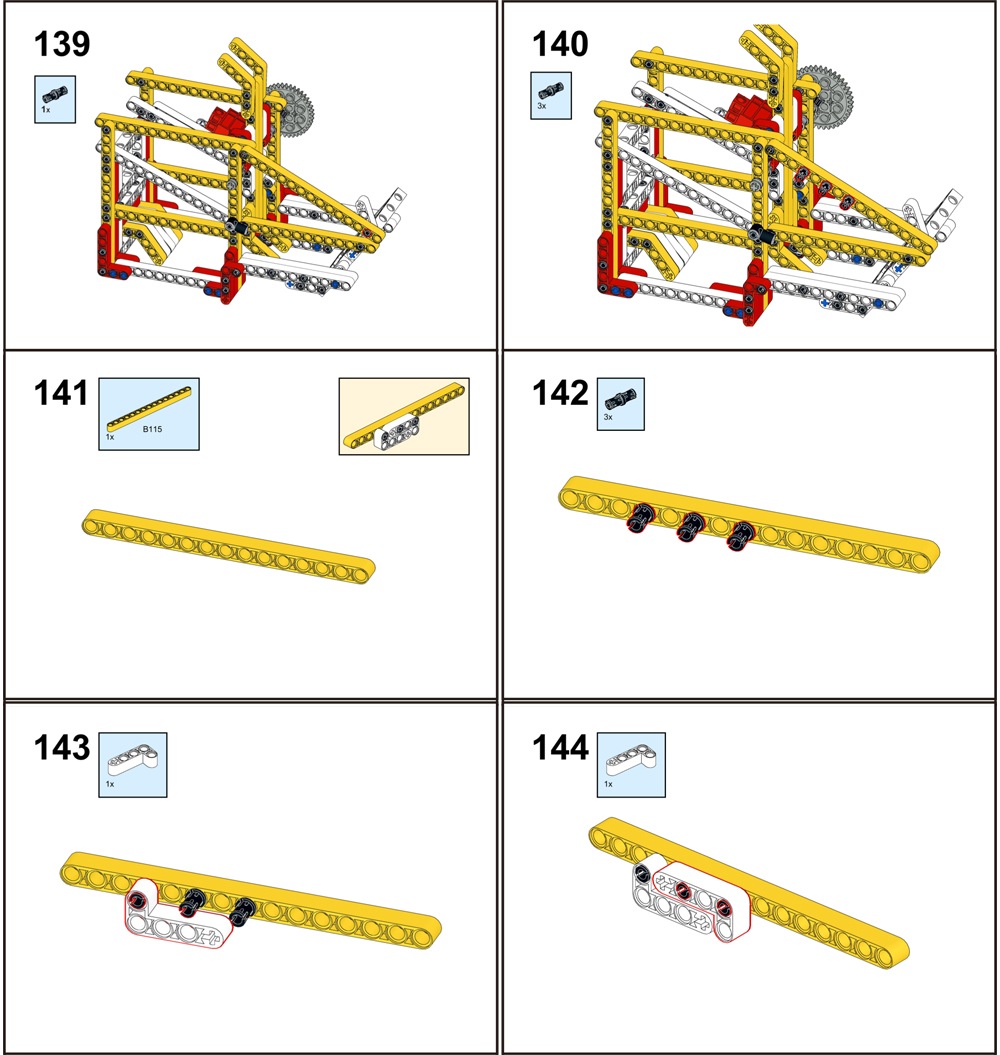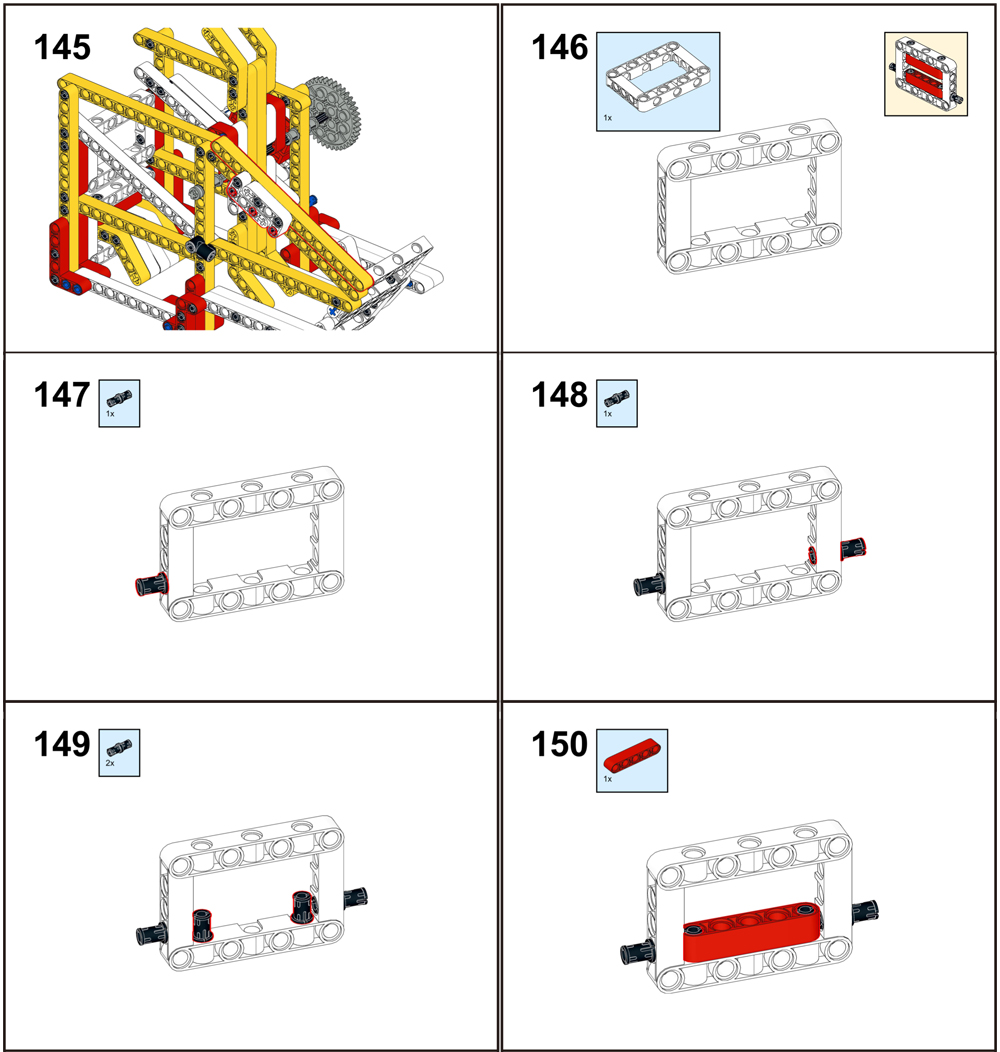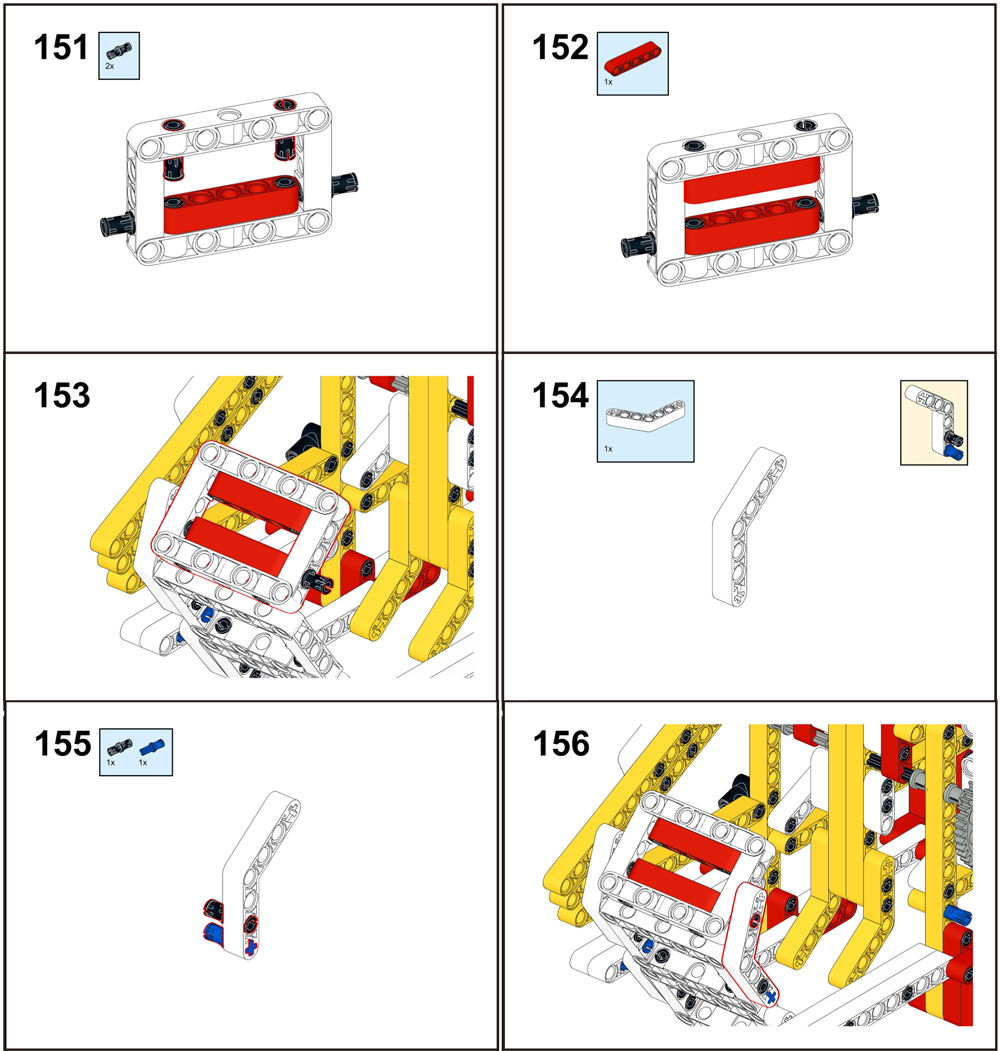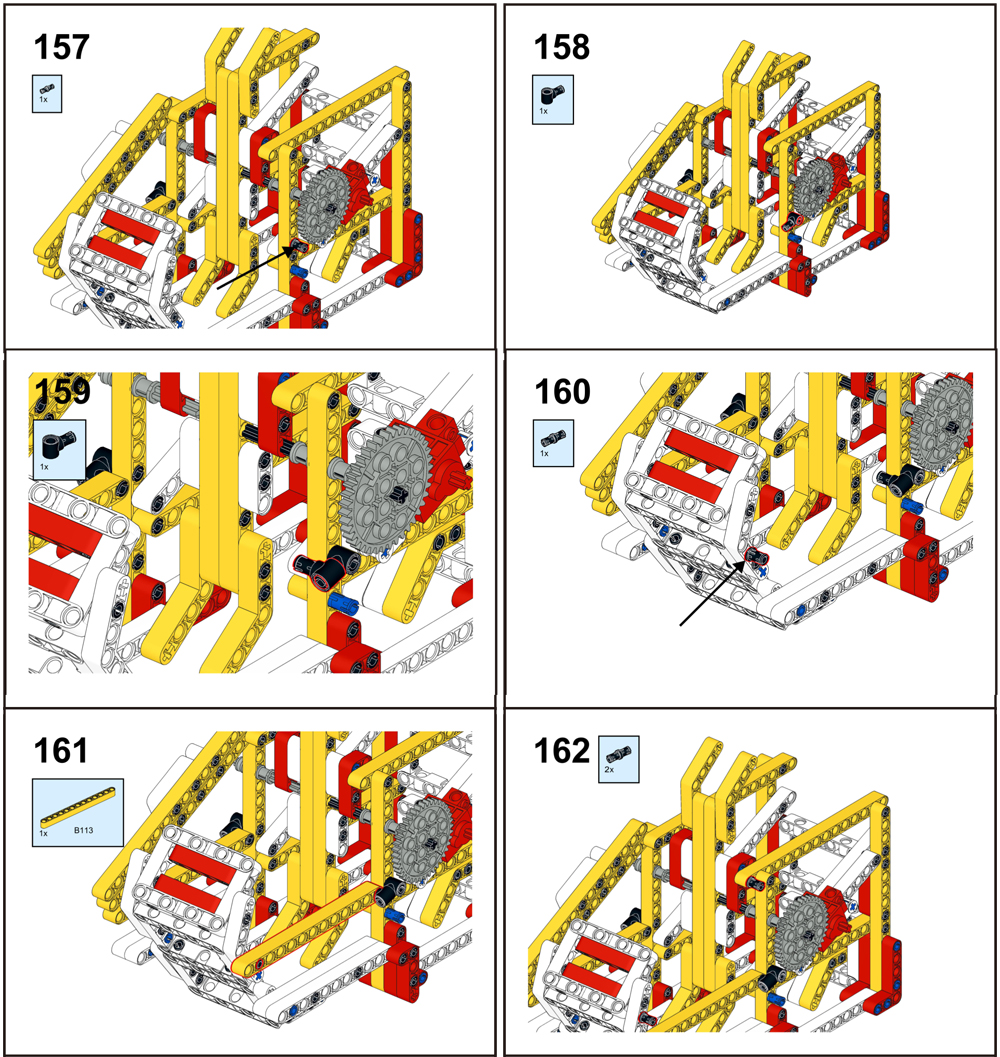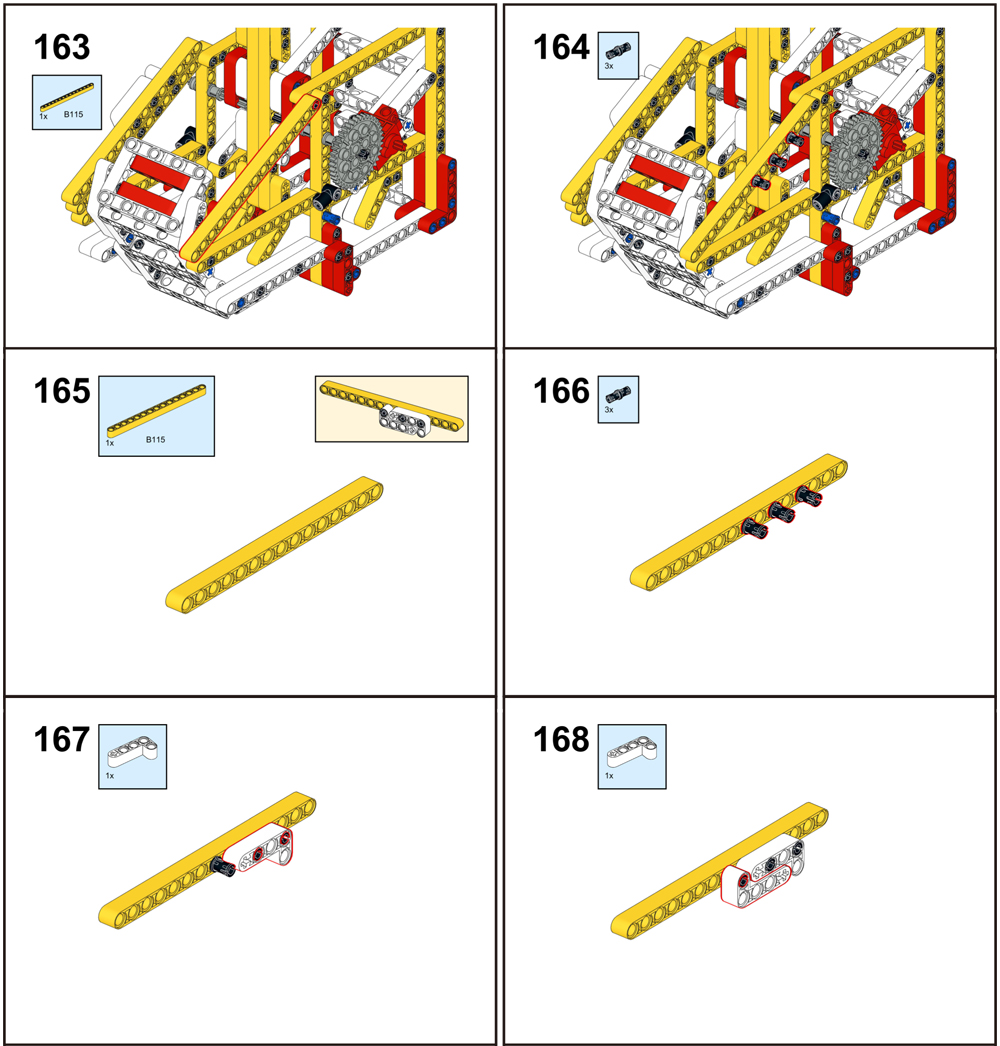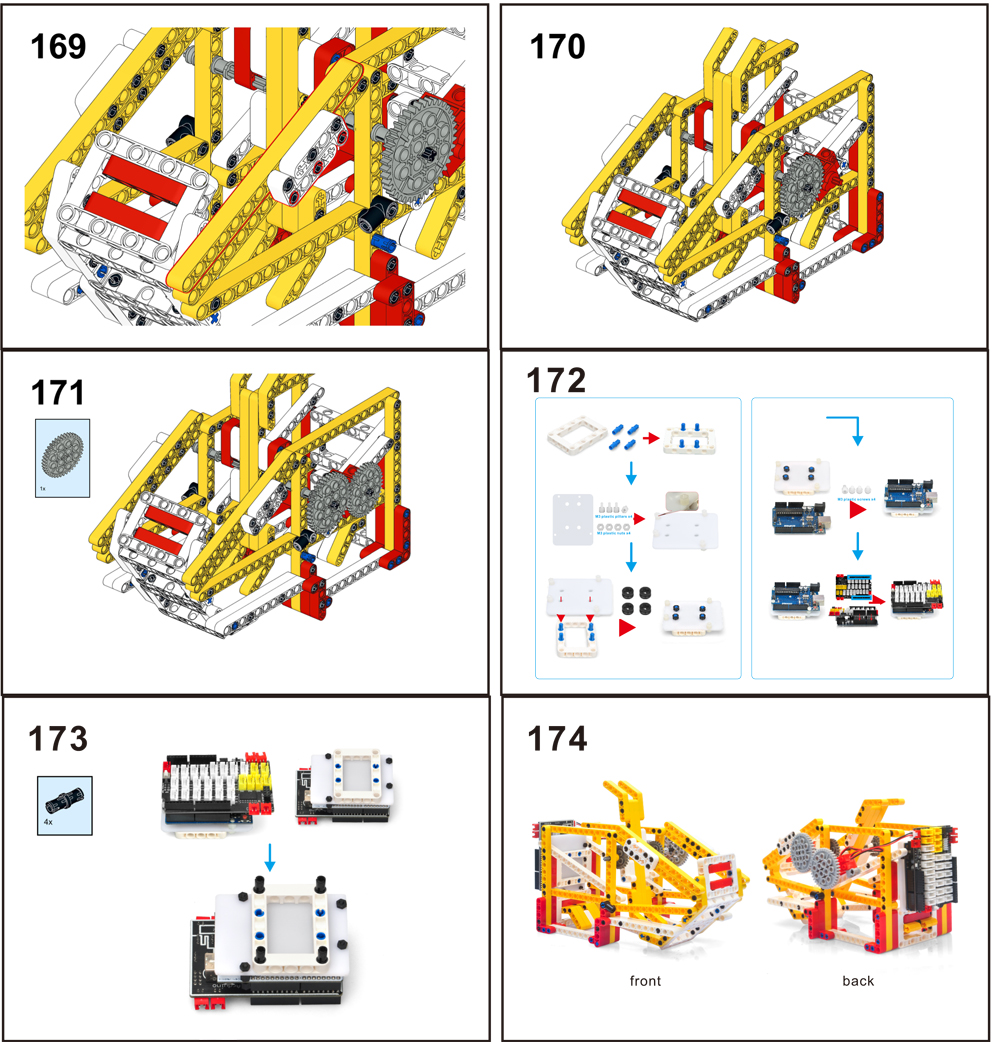 Connect Motor to L2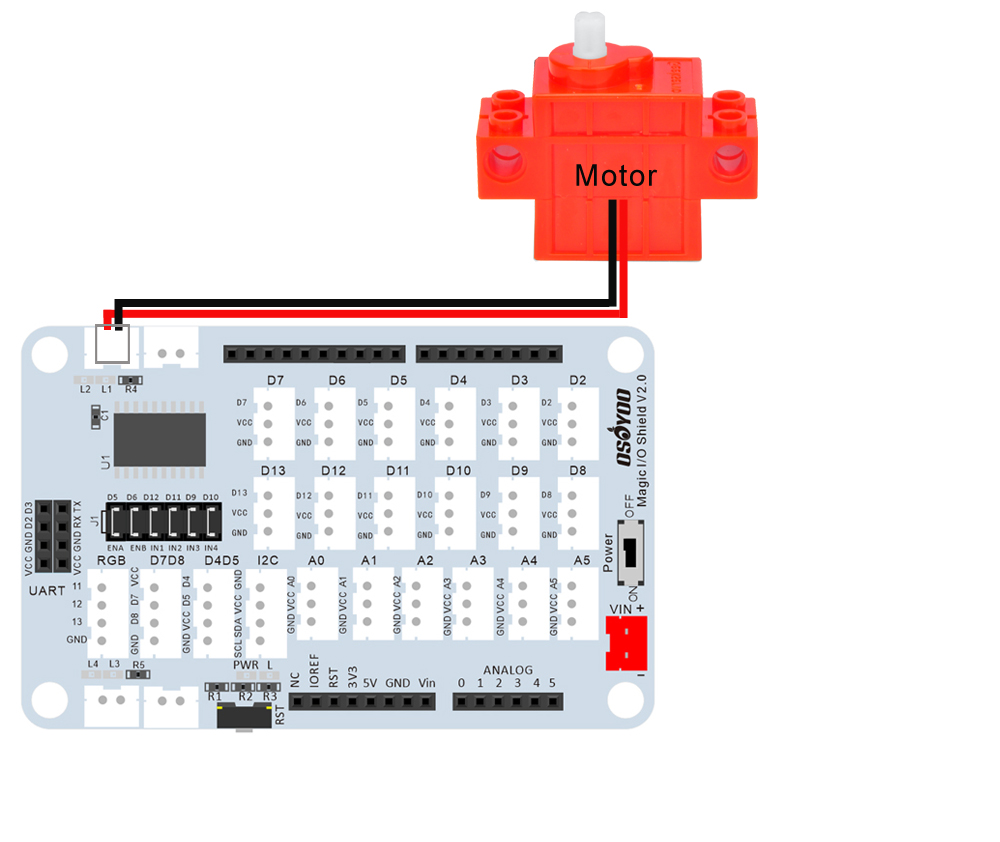 Note : Dans ce kit, nous utilisons mBlock comme outil de programmation, si vous voulez en savoir plus sur mBlock, veuillez visiter la préparation avant le cours 1.: https://osoyoo.com/2021/12/01/preparation-before-class-1
Étape 1) Télécharger mBlock PC   https://mblock.makeblock.com/en-us/download/, sélectionnez le fichier à télécharger en fonction du type de système d'exploitation de votre ordinateur :



Étape 2)Télécharger le fichier OSOYOO_UNO.mext à partir de  https://osoyoo.com/driver/mblock/osoyoo_uno.mext
Étape 3) Exécutez le logiciel PC mBlock en double-cliquant sur l'adorable icône Panda. L'interface utilisateur de mBlock s'affiche comme sur l'image suivante. Veuillez supprimer le périphérique par défaut CyberPi en cliquant sur la croix dans le cercle rouge..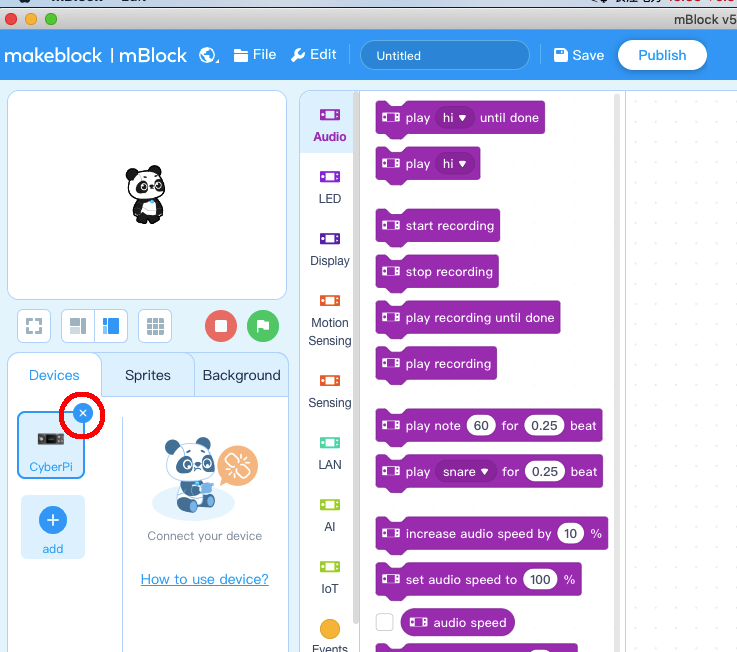 Étape 4 : Glisser et déposer le fichier osoyoo_uno_mext (téléchargé à l'étape 2) dans le logiciel mBlock comme suit: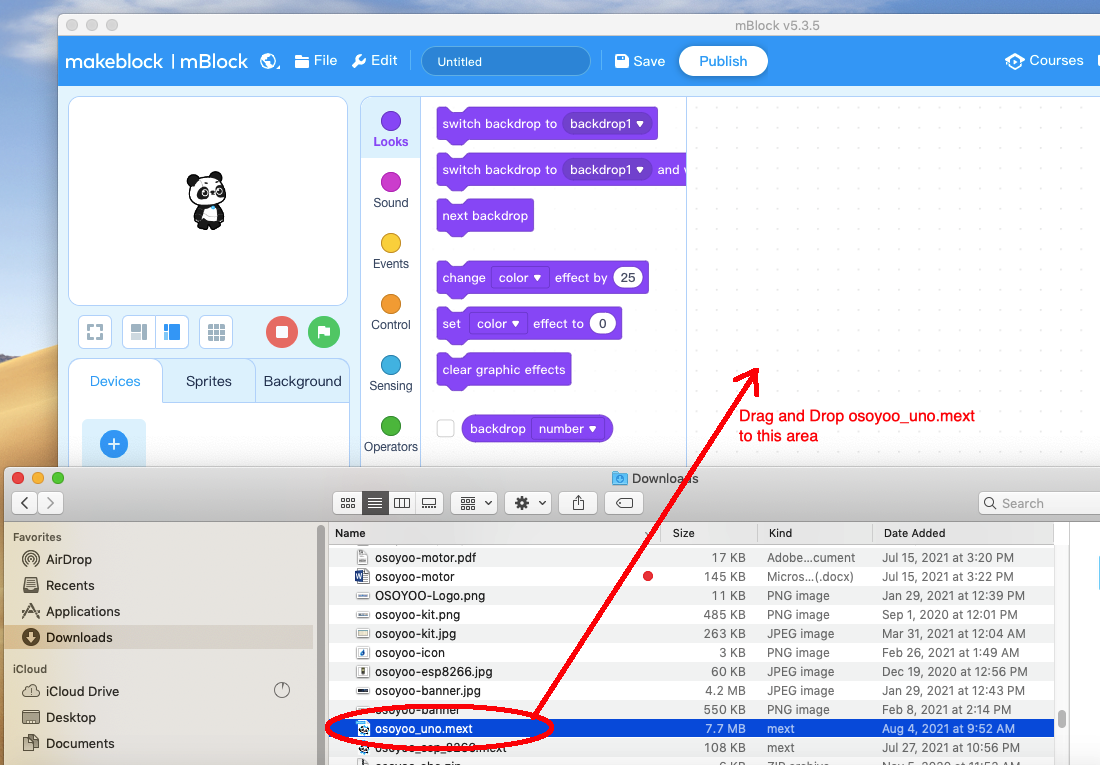 Vous verrez maintenant un nouveau firmware dans mBlock, voir l'image suivante: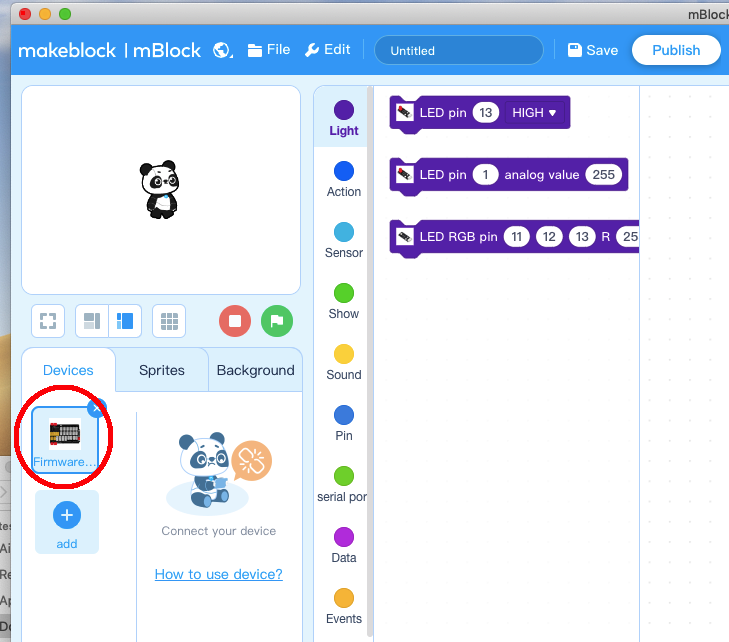 Maintenant, le logiciel mBlock et le firmware de l'appareil OSOYOO_UNO ont été installés avec succès sur notre PC !
Nous allons maintenant vous montrer comment utiliser les blocs pour réaliser notre ventilateur oscillant à piédestal.
Étape 1 : Cliquez sur " Control", puis faites glisser et déposez le bloc "Forever" dans la zone de programmation comme suit :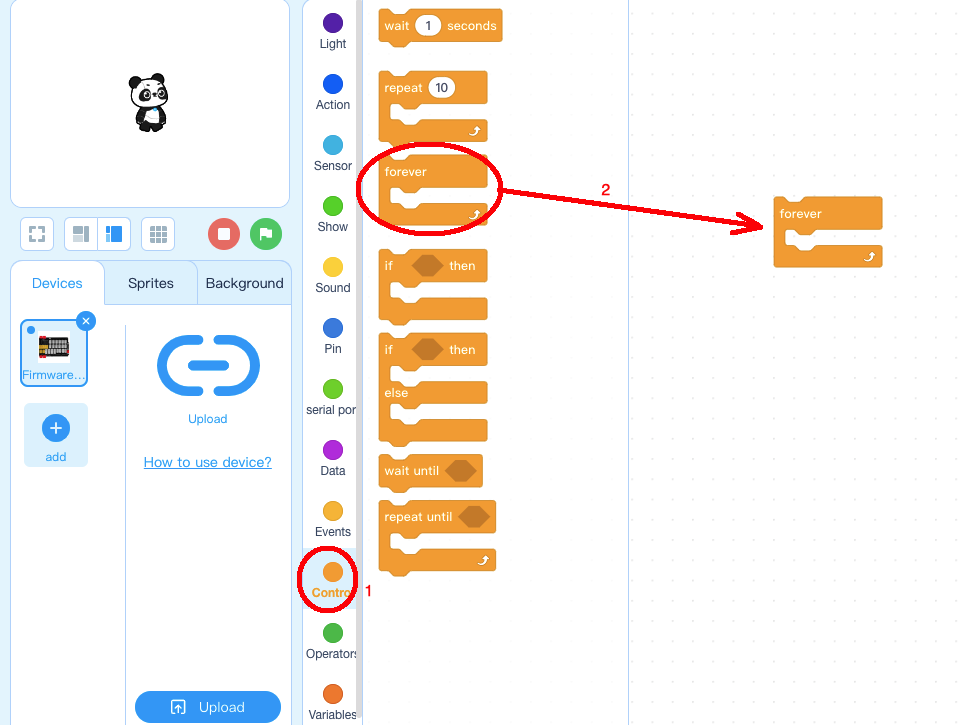 Étape 2 : Cliquez sur "Events", ajoutez le bloc "when Arduino Uno starts up" en haut de la page.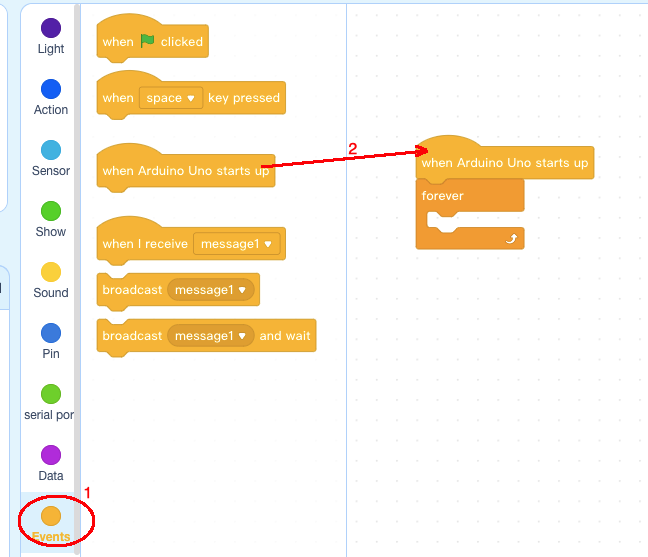 Etape 2 : Cliquez sur "Action", ajoutez "Backward left speed 100 to Right speed 100 blocks", puis modifiez-le en Backward left speed 0 to Right speed 100.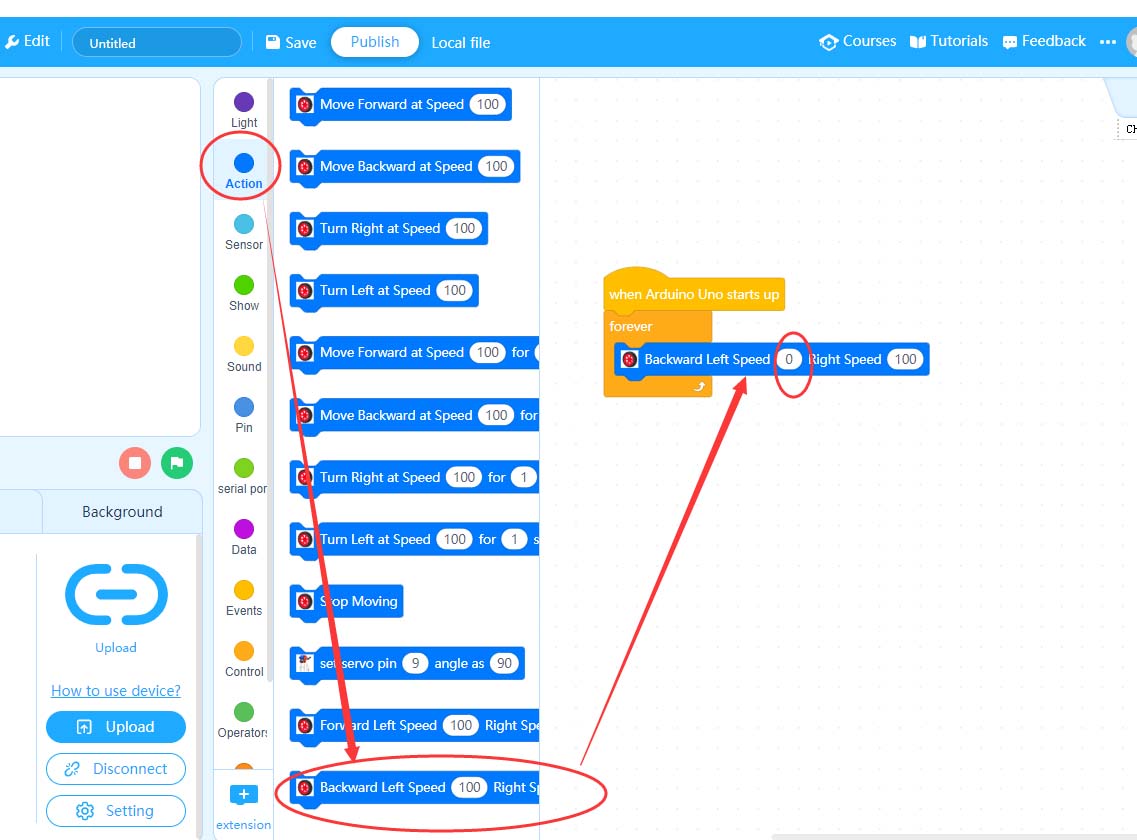 Tous les blocs de programmation sont maintenant terminés !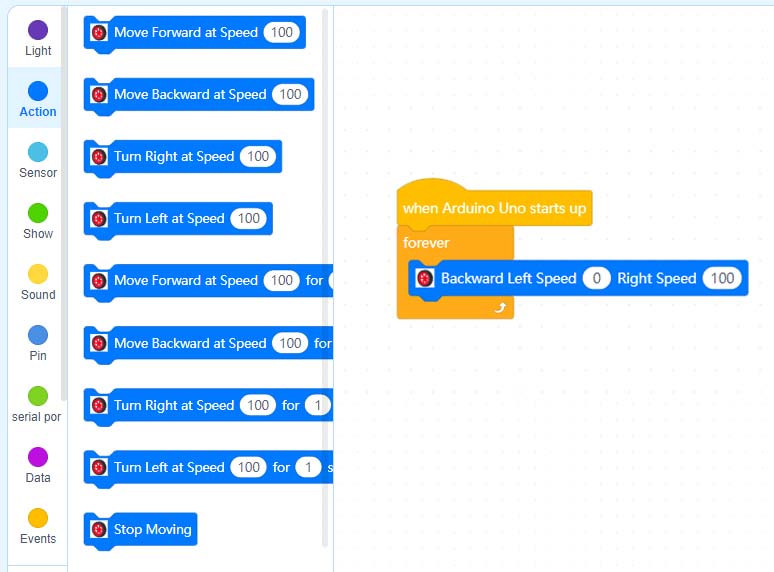 Télécharger le programme sur la carte de base OSOYOO
1) Vous devez d'abord connecter votre carte de base OSOYOO à votre PC à l'aide d'un câble USB. Cliquez ensuite sur le bouton Connect en bas du logiciel mBlock, vous verrez apparaître une fenêtre USB,
2) cochez la case Show all connectable device, un menu déroulant apparaît alors,
3) sélectionnez votre port dans le menu déroulant des périphériques
4) cliquez sur le bouton Connect pour connecter votre PC à la carte de base OSOYOO :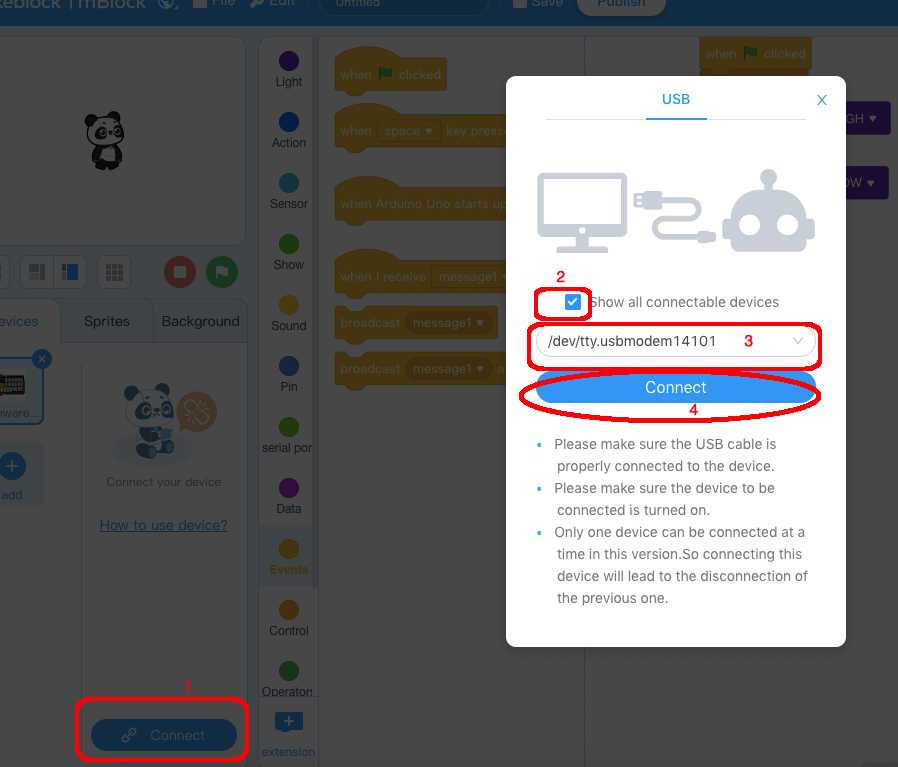 5)Une fois que votre PC est connecté à la carte de base OSOYOO, cliquez sur le bouton Upload en bas de votre logiciel, puis le code sera téléchargé sur la carte de base OSOYOO :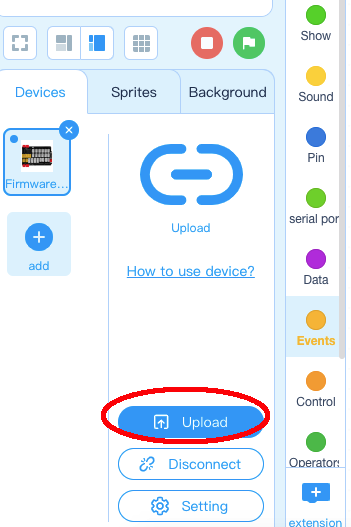 Allumez l'interrupteur de la carte magique et la carte de base OSOYOO commencera à fonctionner. Lancez deux balles dans ce jouet, le moteur tournera pour faire tourner les balles ensemble.
(Note : Les modèles de construction suivants sont donnés à titre indicatif et sont soumis à la construction réelle)