Nota: TUTTI i prodotti OSOYOO per Arduino sono schede di terze parti completamente compatibili con Arduino.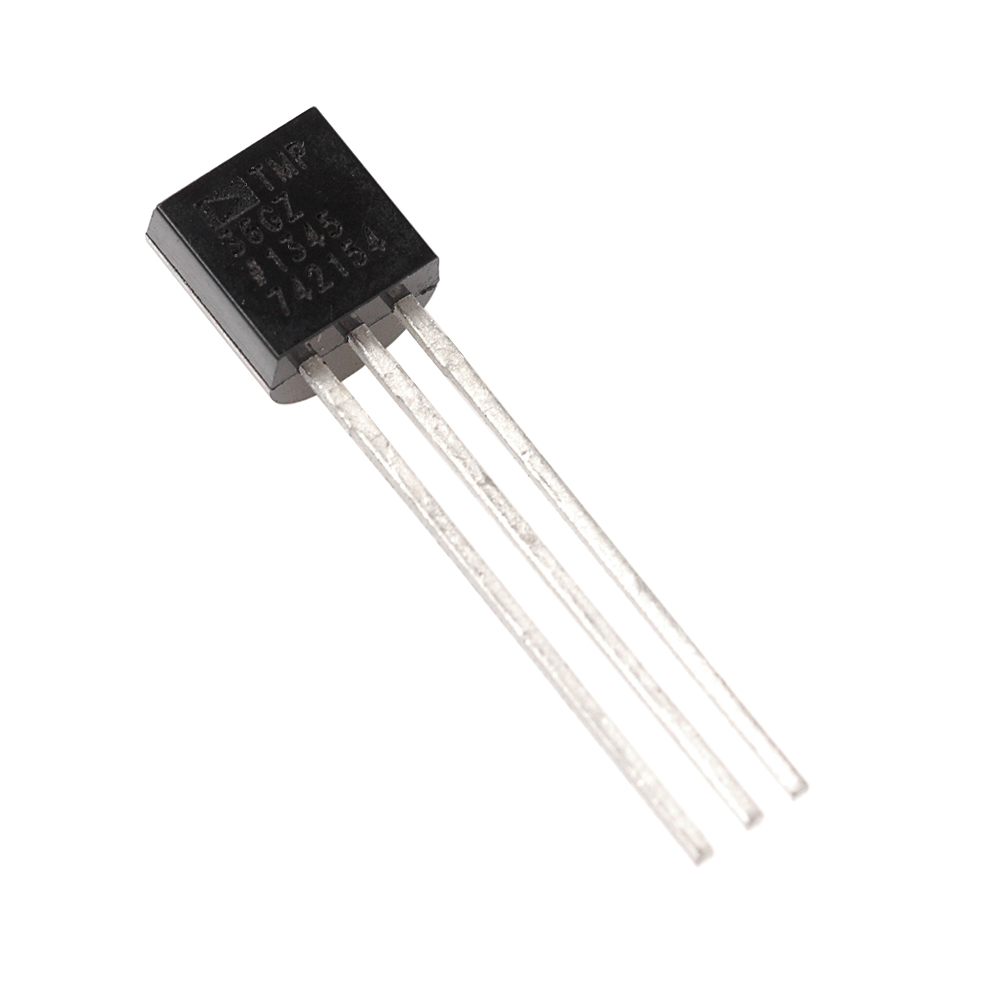 In questo progetto, utilizzeremo il sensore TMP36/2N3904 per testare la temperatura ambientale..
Passo 1 – Collegare il sensore di temperatura ad Arduino.
Connect sensor VCC pin to 5V port, GND pin to GND port and VOUT pin to A5 port.
Si veda il grafico seguente: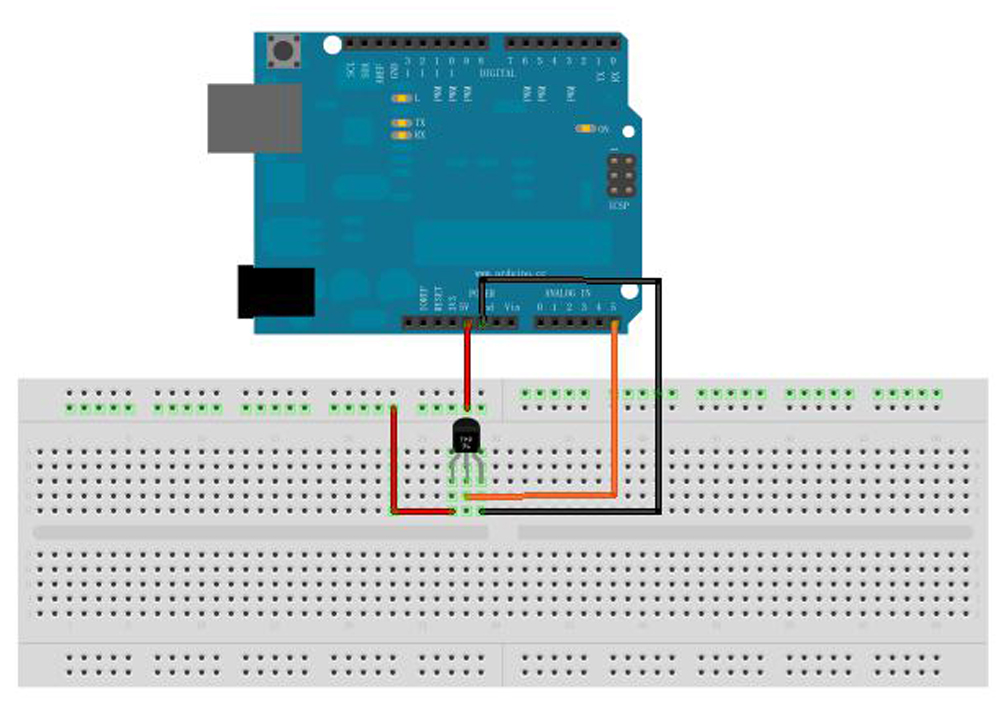 Passo 2 – Scaricare lo schizzo tempsensor.ino  e caricarlo in Arduino.
aprire la finestra del monitor seriale nell'angolo in alto di Arduin IDE, si vedranno le temperature come nelle seguenti immagini: