Nota: TODOS los productos OSOYOO para Arduino son placas de terceros totalmente compatibles con Arduino.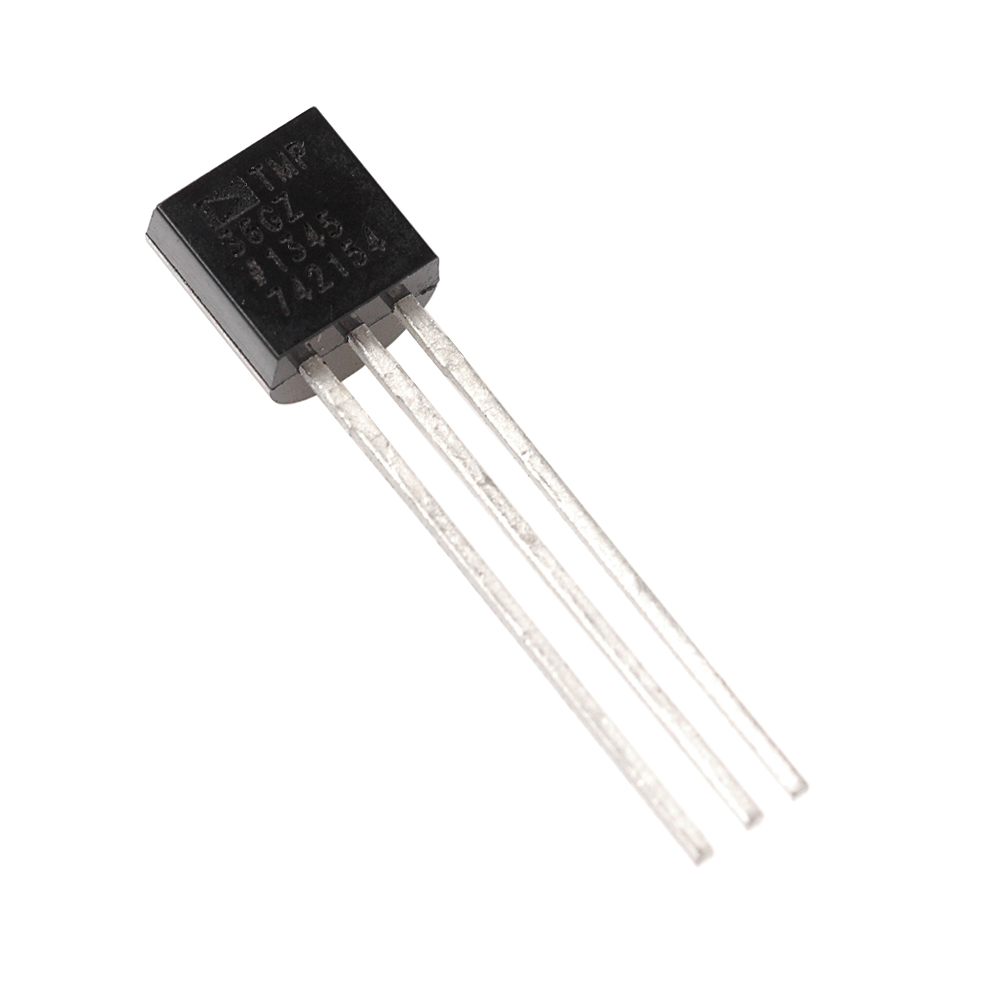 En este proyecto, utilizaremos el sensor TMP36/2N3904 para comprobar la temperatura ambiente.
Paso 1 – conectar el sensor de temperatura con Arduino.
Connect sensor VCC pin to 5V port, GND pin to GND port and VOUT pin to A5 port.
véase el siguiente gráfico: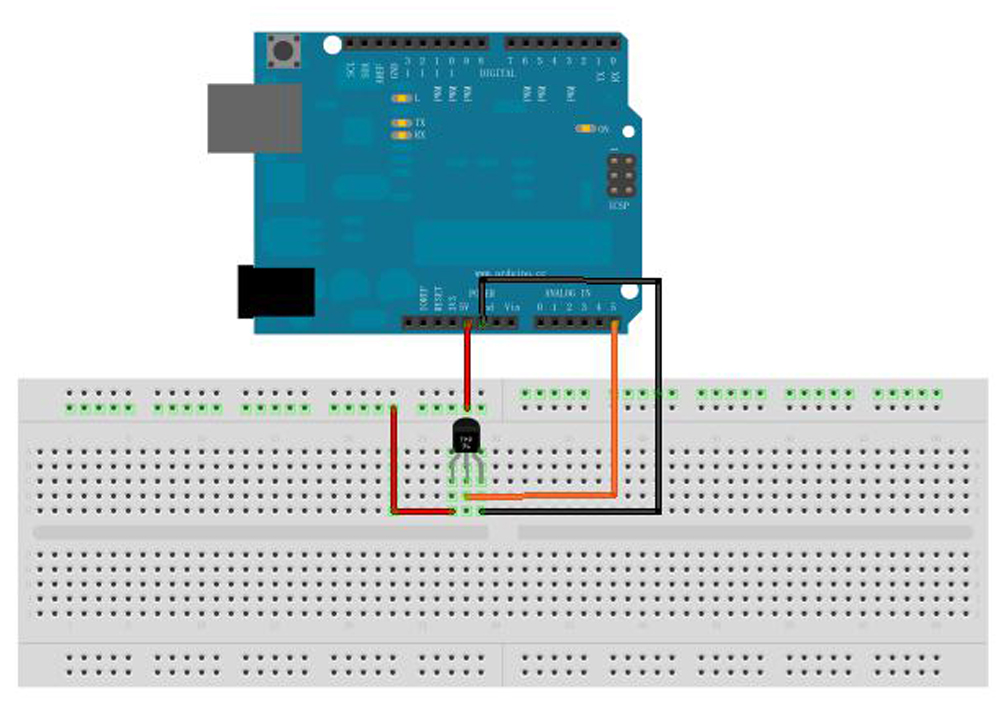 Paso 2 – Download tempsensor.ino sketch y cargarlo en Arduino.
abra la ventana del monitor serie en la esquina superior derecha de Arduin IDE, verá las temperaturas como en las siguientes imágenes: