Note : Tous les produits OSOYOO pour Arduino sont des cartes tierces qui sont entièrement compatibles avec Arduino.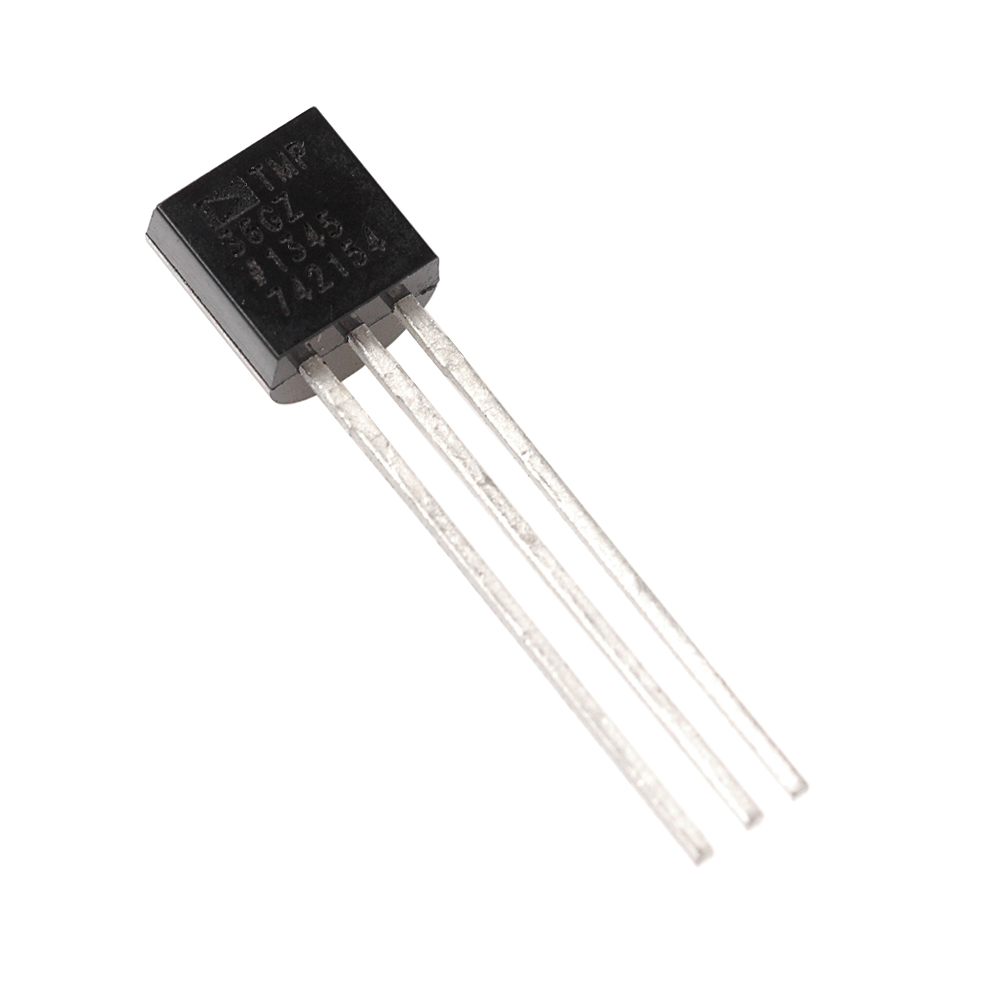 Dans ce projet, nous utiliserons un capteur TMP36/2N3904 pour tester la température de l'environnement..
Étape 1 – Connecter le capteur de température à Arduino.
Connect sensor VCC pin to 5V port, GND pin to GND port and VOUT pin to A5 port.
voir le graphique suivant: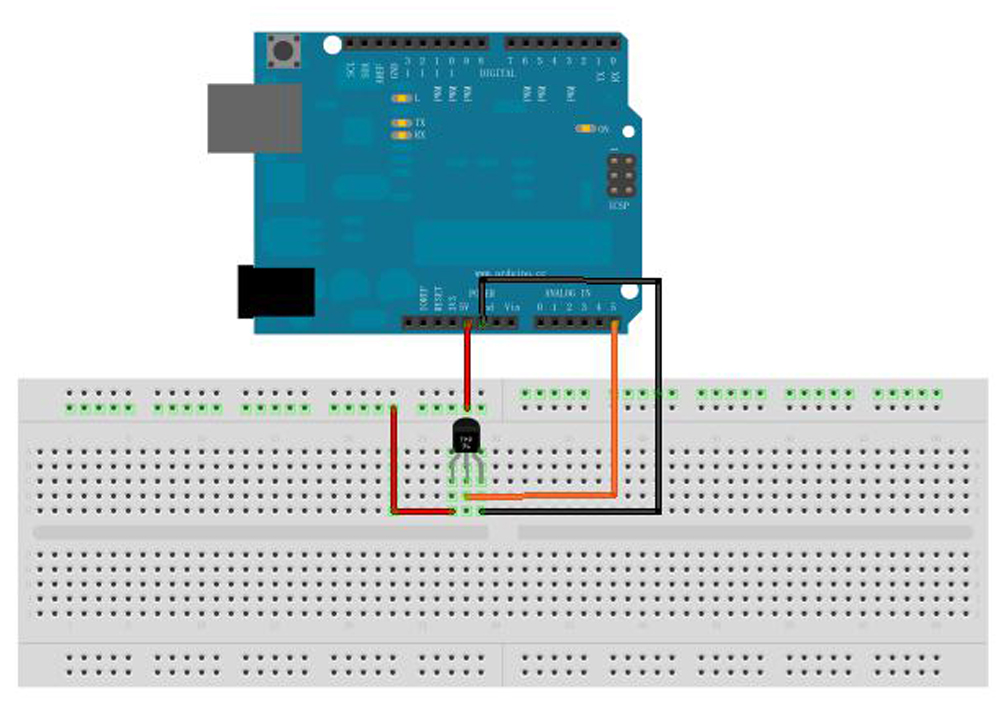 Étape 2 – Download tempsensor.ino sketch  et le charger dans Arduino.
Ouvrez la fenêtre du moniteur série dans le coin droit de l'IDE Arduin, vous verrez les températures comme dans les images suivantes: