Hinweis: Alle OSOYOO Produkte für Arduino sind Drittanbieter-Boards, die vollständig mit Arduino kompatibel sind.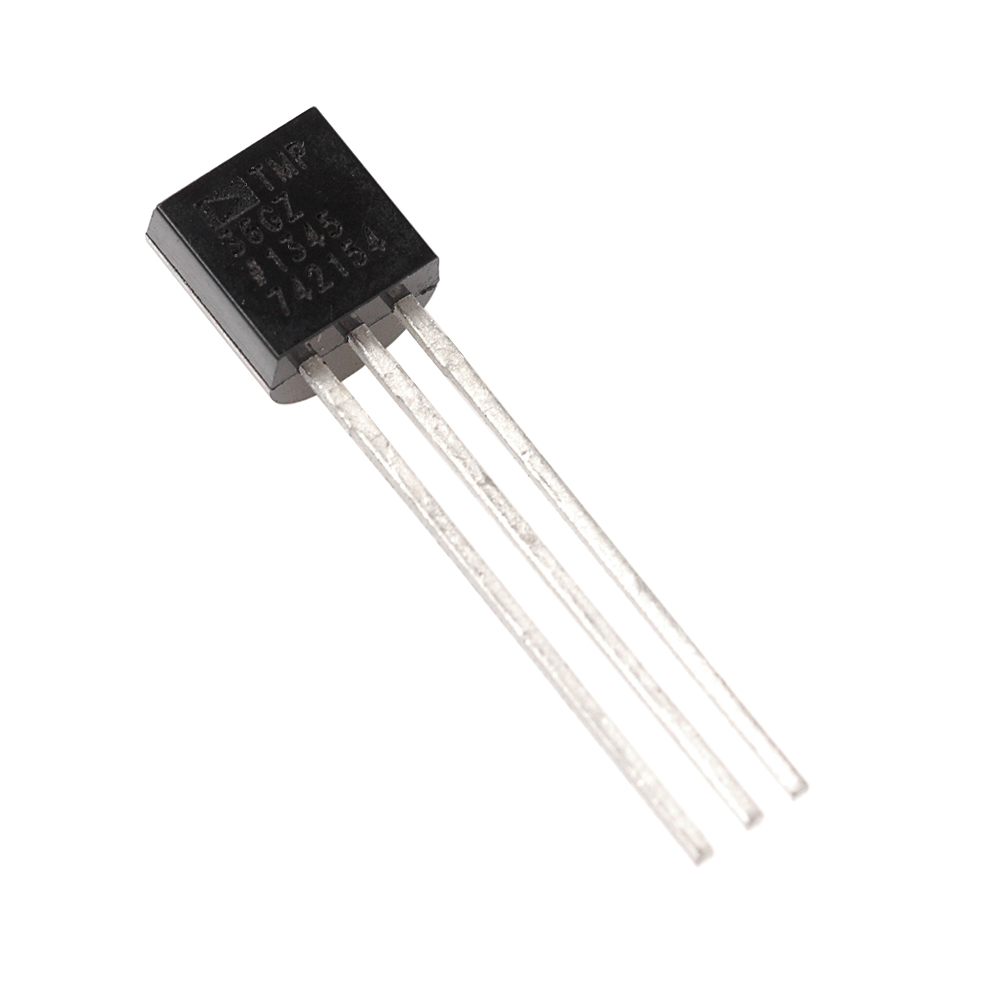 In diesem Projekt werden wir den Sensor TMP36/2N3904 verwenden, um die Umgebungstemperatur zu testen.
Schritt 1 – Temperatursensor mit Arduino verbinden.
Connect sensor VCC pin to 5V port, GND pin to GND port and VOUT pin to A5 port.
siehe folgende Grafik: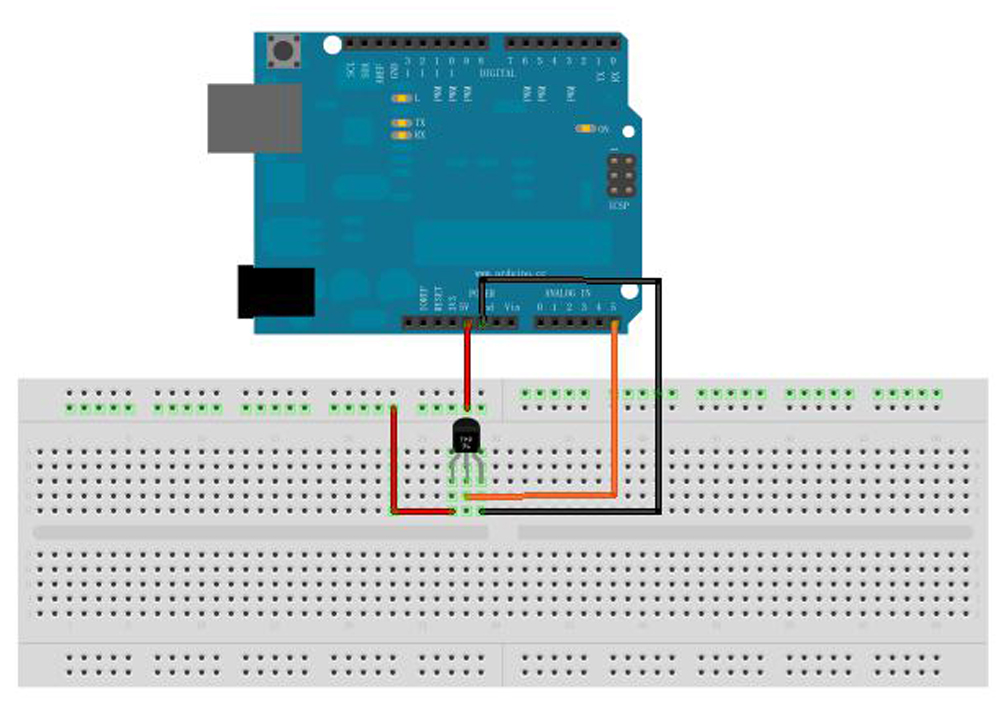 Schritt 2 – Download tempsensor.ino sketch und laden Sie es in Arduino.
Öffnen Sie das Fenster des seriellen Monitors in der rechten Ecke der Arduin IDE, sehen Sie die Temperaturen wie in den folgenden Bildern: