Mecanum Wheel Robot Car  Kit Metal Chassis
| | | | | | | |
| --- | --- | --- | --- | --- | --- | --- |
| Buy from US | Buy from UK | Buy from DE | Buy from IT | Buy from FR | Buy from ES | Buy from JP |
| | | | | | | |
Mecanum Wheel Robot Car Electronic Parts Kit (without 18650 batteries)

| | | | | | | |
| --- | --- | --- | --- | --- | --- | --- |
| Buy from US | Buy from UK | Buy from DE | Buy from IT | Buy from FR | Buy from ES | Buy from JP |
| | | | | | | |
Mecanum Wheel Robot Car Completed Kit
| | | | | | | |
| --- | --- | --- | --- | --- | --- | --- |
| Buy from US | Buy from UK | Buy from DE | Buy from IT | Buy from FR | Buy from ES | Buy from JP |
| | | | | | | |


Mecanum Omni wheel is a very powerful wheel technology which allows robot car make omni-directional movement( parallel shift to left and right).
In this project, we will show how to use Arduino to control an Osoyoo Brand Mecanum wheel robot car.

OSOYOO Mecanum Wheels Robotic Car Chassis x 1 (2xleft-wheels/2xright-wheels and Motor x 4)
OSOYOO MEGA2560 board fully compatible with Arduino
OSOYOO V1.0 Wifi Shield x 1
OSOYOO Model X motor driver x 2
OSOYOO HC02 Bluetooth Module
OSOYOO battery box x 1
18650 batteries(3.7V) x 2


First,please install the hardware as following pictures, then insert OSOYOO wifi shield into arduino Mega2560 board.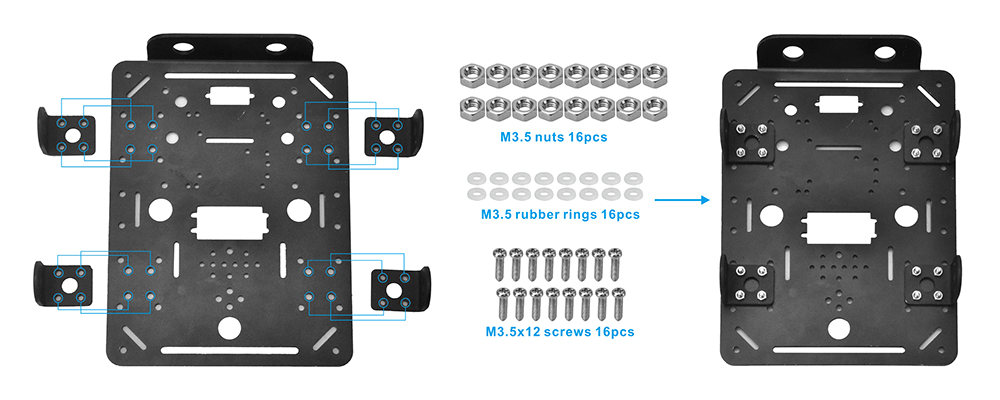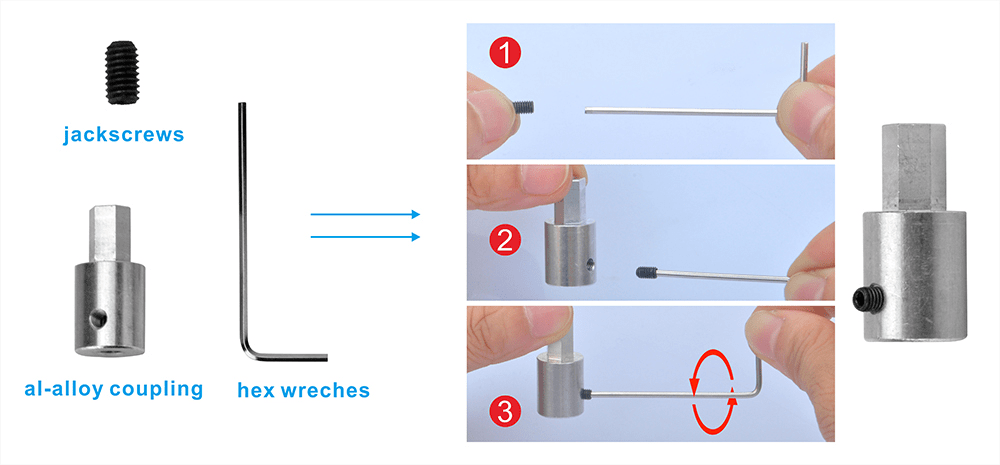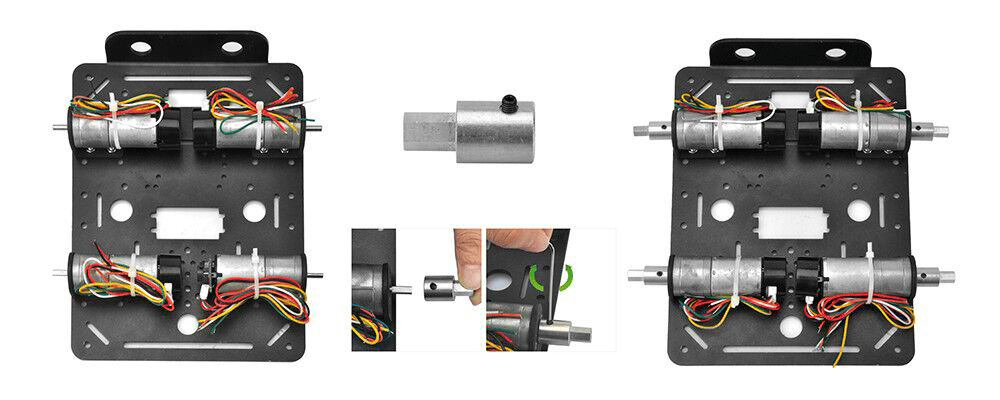 There are two types of Mecunum wheels, A and B Mecunum wheel; the difference between them is the orientation of rollers. For A Mecunum wheel, as shown below, rollers are orientated from lower right to upper left. Rollers for B wheels are installed in the opposite way.
A correct configuration requires each of four wheels is set in the way as shown below, where the rotation axis of each wheel's top roller points to the center of the platform. Please notice that all the dynamic analysis and prewritten codes are based on this configuration.


Motor Driver to Arduino UNO connection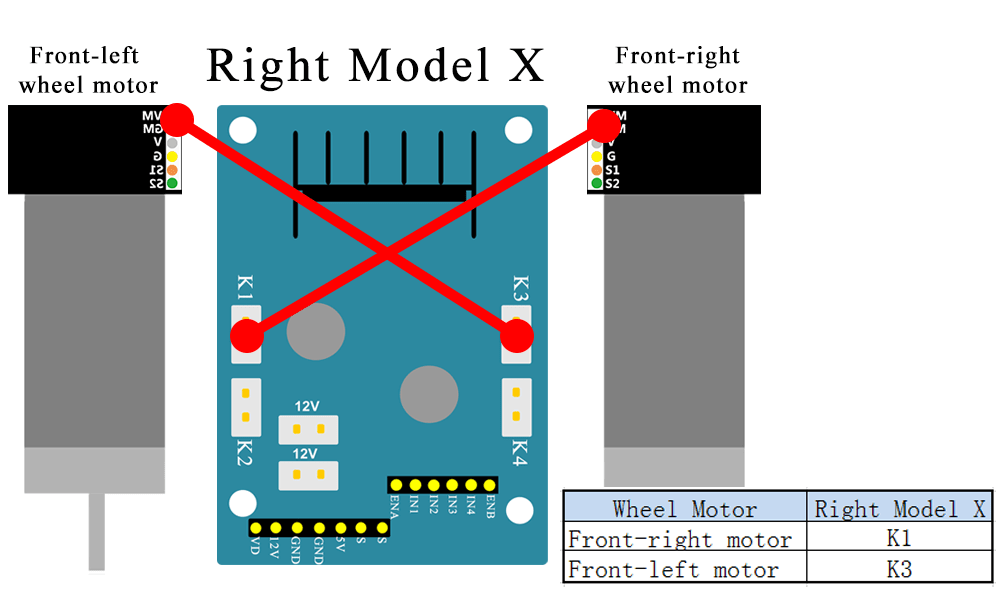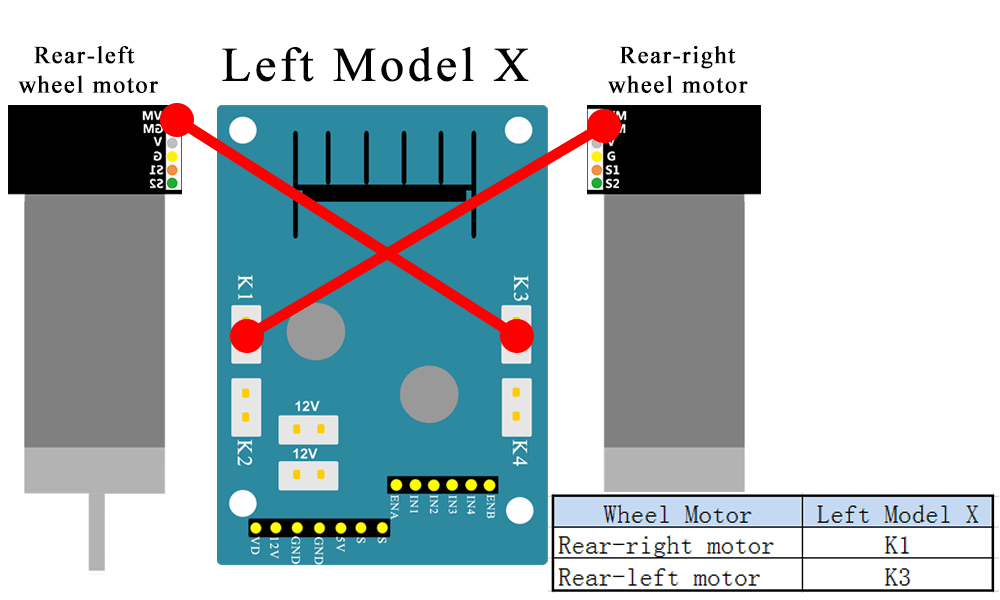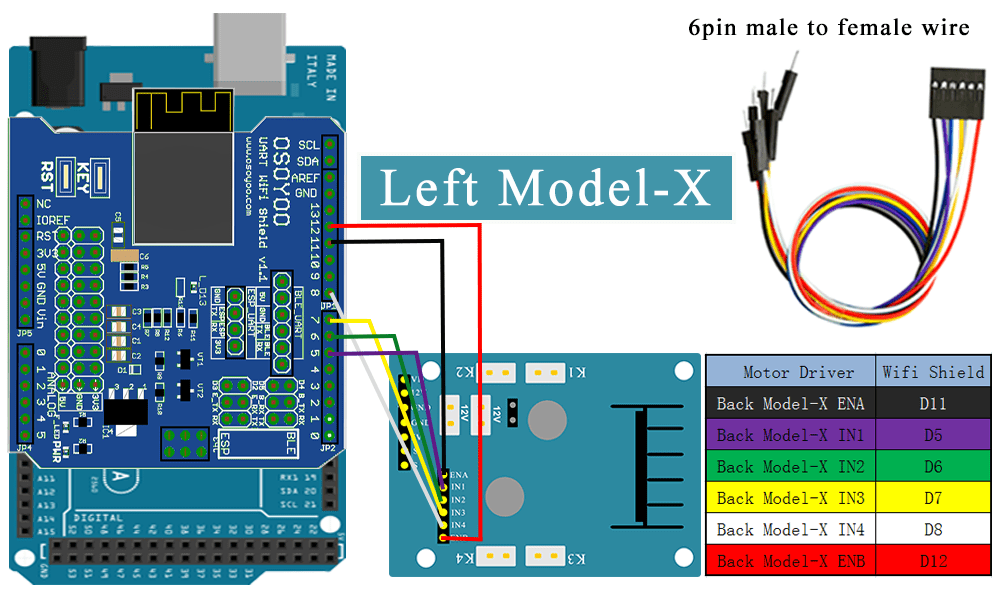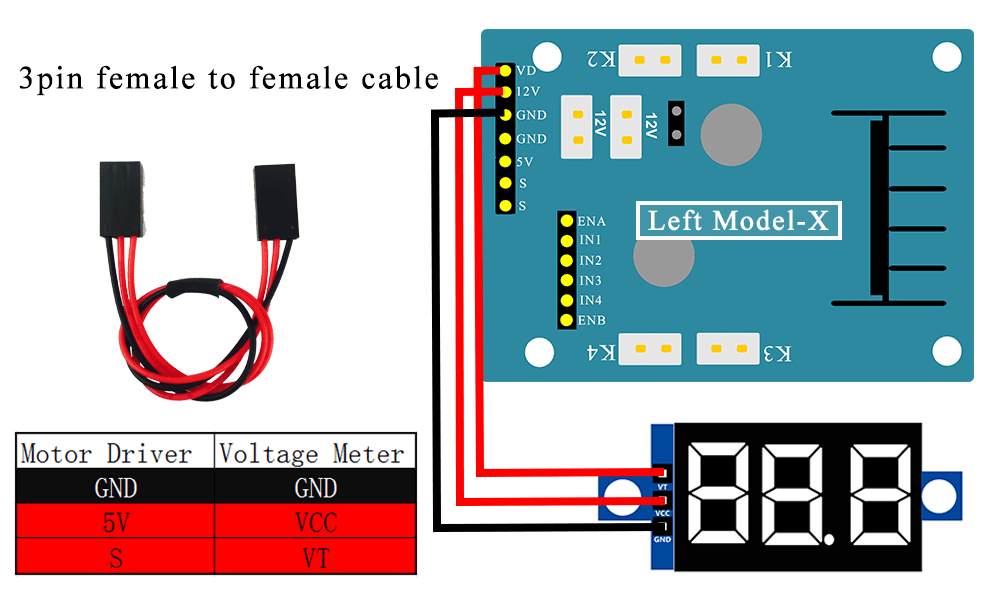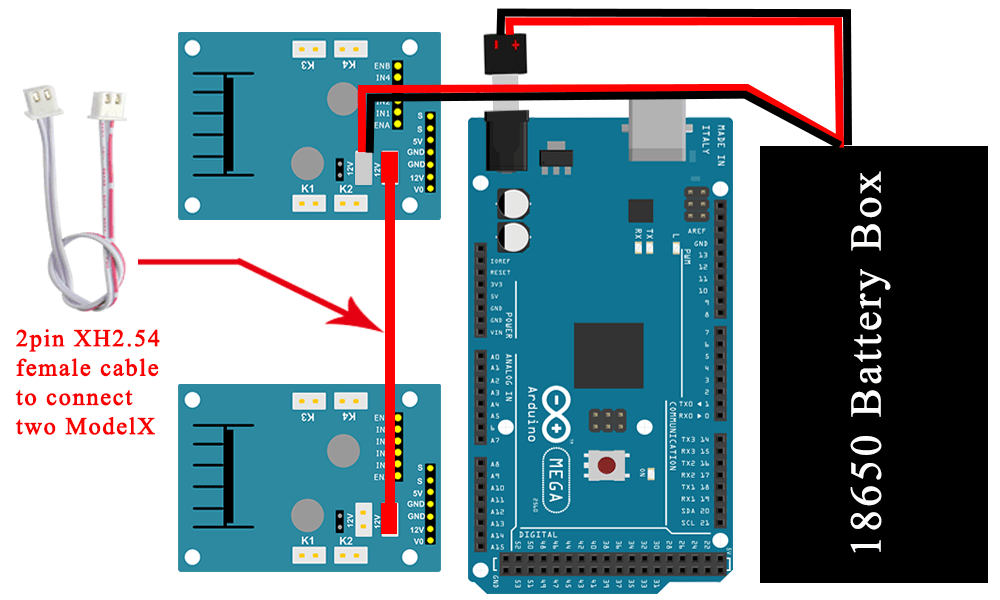 Step 1: Install latest Arduino IDE (If you have Arduino IDE version after 1.1.16, please skip this step). Download Arduino IDE from https://www.arduino.cc/en/Main/Software?setlang=en , then install the software.
Step 2: Download https://osoyoo.com/driver/mecanum/mecanum-2560-lesson1.zip, unzip the download zip file lesson1.zip, you will see a folder called lesson2 .
Step 3: Connect mega2560 board to PC with USB cable, Open Arduino IDE -> click file -> click Open -> choose code "lesson1.ino" in lesson1 folder, load the code into arduino.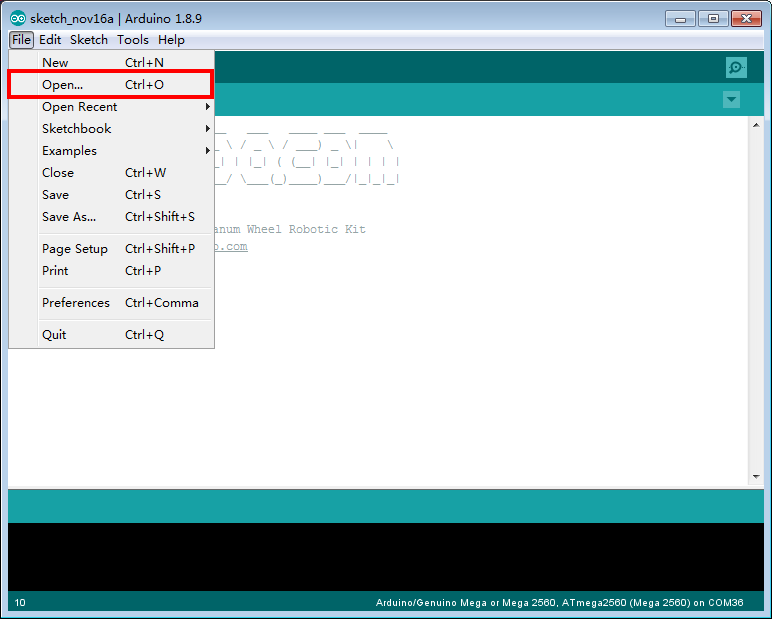 Step 4: Choose corresponding board/port for your project,upload the sketch to the board.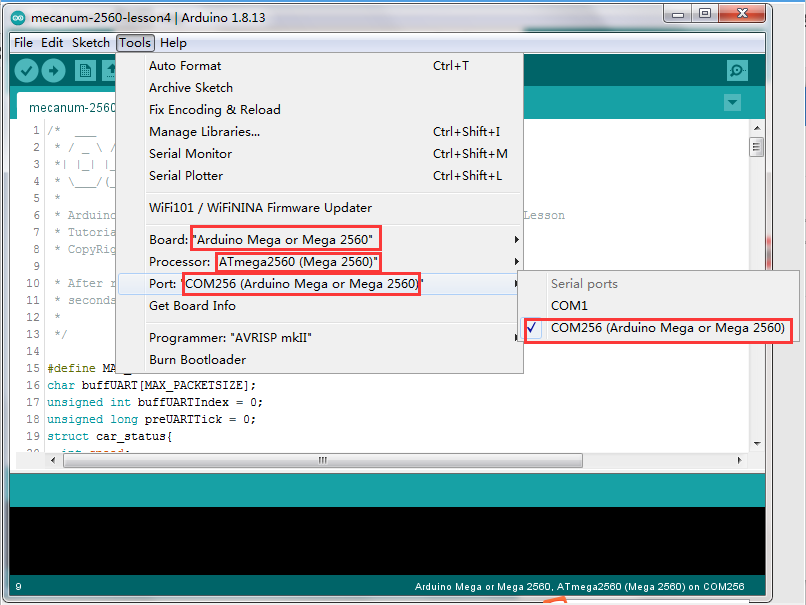 After running Lesson 1 code, the car will move forward,backward, left turn, right turn, left shift, right shift. If the car does not move as per this sequence , you need check the wire connection.