In this lesson, we will show how to assemble a moving robot car with OSOYOO Building Blocks.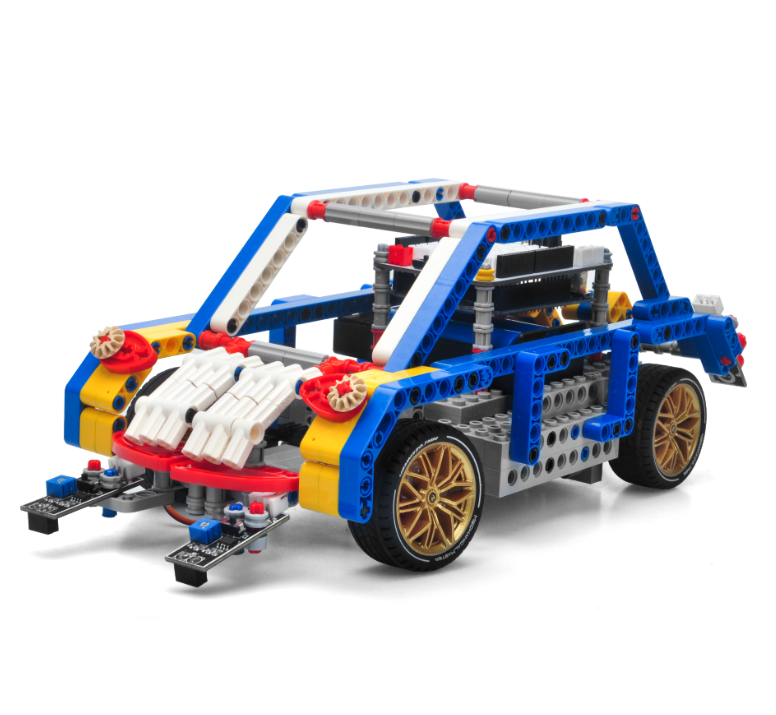 Please prepare the following parts to complete this project
NOTE:
1.the color of the building block is subject to the actual product, which does not affect the use.
2. ALL OSOYOO PRODUCTS FOR ARDUINO ARE THIRD PARTY BOARD WHICH IS FULLY COMPATITABLE WITH ARDUINO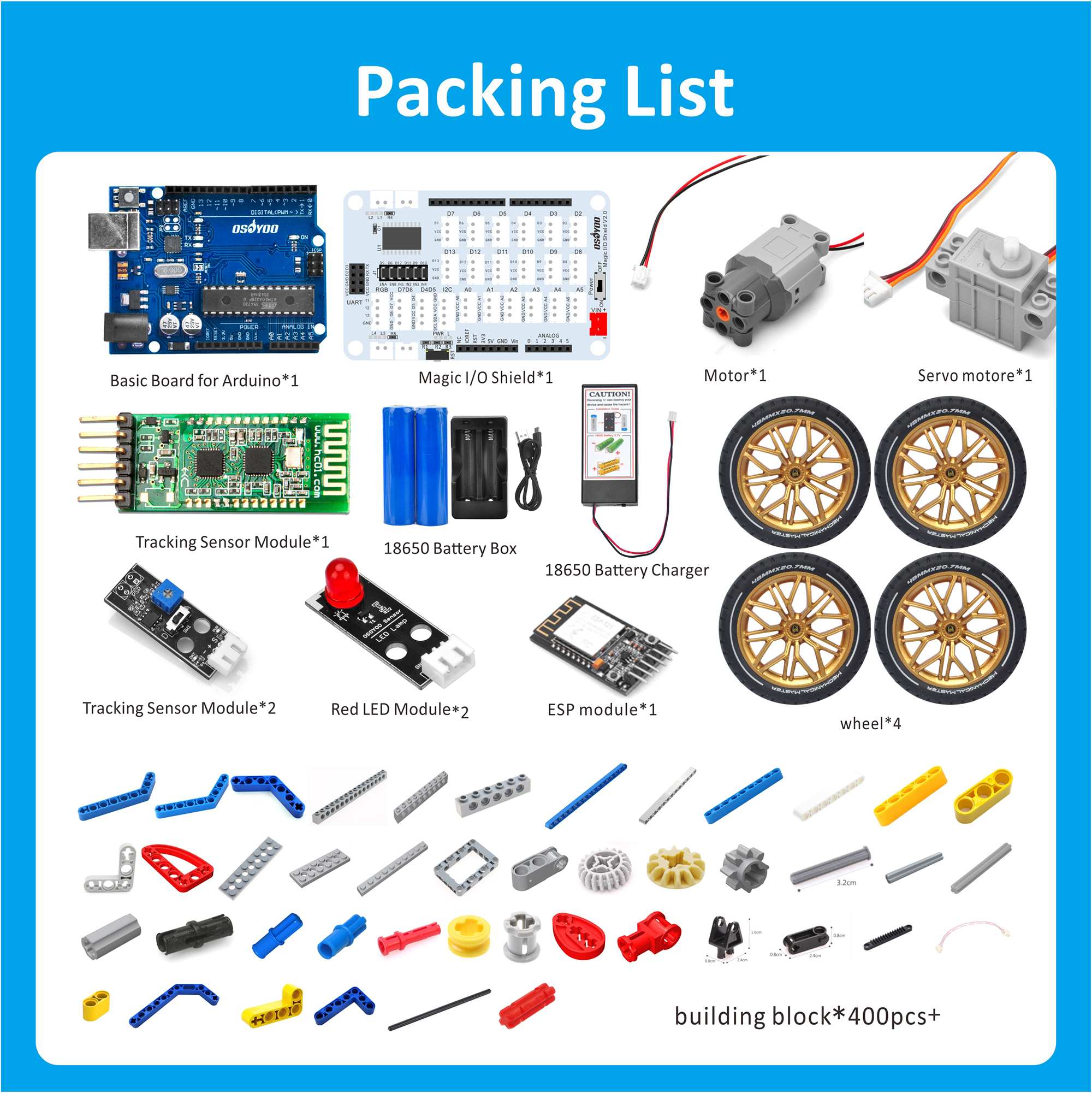 Before you build the robot with blocks, please install OSOYOO basic board for Arduino under OSOYOO Magic I/O shield as following (Attention please : the pins of I/O shield is aligned with the port of basic the board firstly, then press the shield tightly on the board).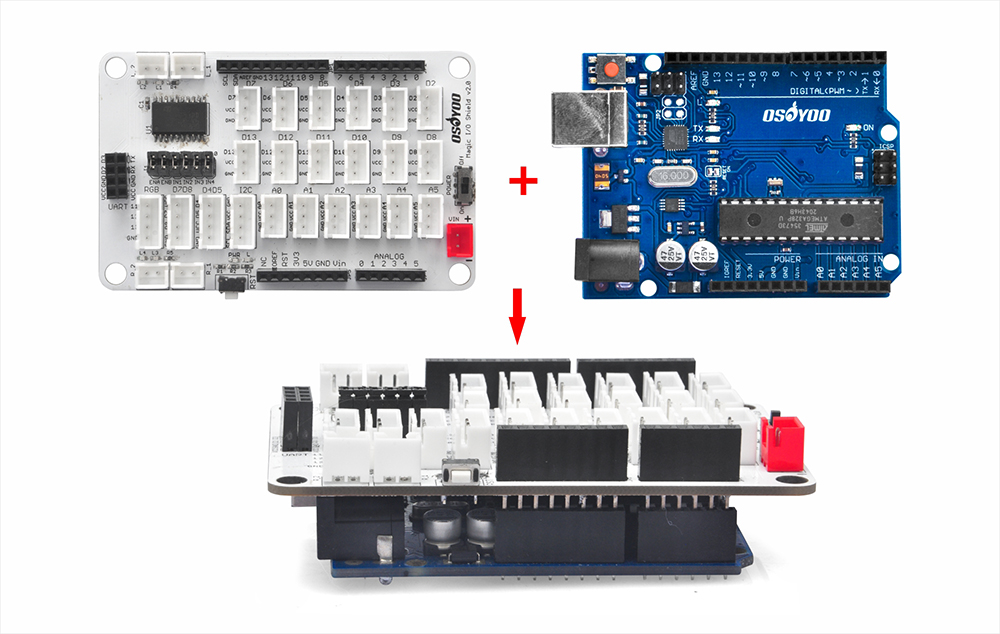 Please follow the building steps to build this robot car, If you want to get clear PDF building steps, please download from https://osoyoo.com/picture/2022008400/lesson1/lesson1.pdf